Do you feel like you are in charge of who comes and goes from your premises? If not, WLS access control systems should definitely be your next port of call. 
No matter the size of your building, it can be a full-time job keeping track of visitors, staff, friends and family. While it is important you are aware of all the comings and goings – many people can be reluctant to hire someone to do this full-time. 
WLS has been designing, installing and maintaining access control systems for over 25 years. Not only are these tailor-made to match your security needs, but they can save you plenty of money, effort and the worry of keeping track of your occupant movements. 
Providing full integration with CCTV, building management systems and turnstiles means you can be in full control of your building security, paired with the ease of automation. 
In this article, we will be addressing the most common questions and explaining a little more about the possibilities of modern access technology. Hopefully, this will help you decide which type is best for you and why you should be investing!
1. How Do Access Control Systems Work?
If you are looking for a better way to restrict or grant entry into certain areas of your premises, WLS technology can offer multiple, automated methods of doing so.
The main function of these systems is to programme occupant data and use electronic automation to let the correct people in and keep others out (without manual intervention). There are different types to choose from that will depend on the level of security you are looking for and the function or size of your building. 
This could be anything from:
Door entry key fob access cards

Intercom devices

Electric gates

Bollards & barriers

CCTV installation

Biometric control
Our access control systems can be integrated into your entire building, so consideration must be given to the number and function of areas you want to be extra secure. This may influence your decision or mean you require a mixture of WLS technology. 
2. Why Is This So Important?
Protecting against theft, keeping out unwanted visitors and increasing safety for your employees or other occupants are just a few reasons people decide to invest in access control systems. 
Handing out keys to every member of staff is a logistical nightmare. Not only is it inevitable that you will lose a handful of them, but there is the added issue of restricting access to certain areas and each person needing multiple keys. 
Not every person will need to get into each room or section of the building, nor should they be allowed. Security clearance and a general 'need to know' basis will often determine who goes where. 
Access control can solve all of these problems by automation and computer technology. It mitigates the need for one person to be in charge of maintaining lock systems, granting entry and keeping records of every occupant or visitor. 
Instead, you can take full control, choose the best methods for your needs and our experts will be able to tailor the automation and set up for you.
3. What Does Biometric Mean?
This is a type of physical access control system that requires a biological database of your staff and other visitors that may come and go frequently. This may include features such as:
Fingerprints

Facial recognition

Voice recognition
This biological data can be programmed against each person's details including their security clearance and relevant accessible areas. Not only does this reduce the risk of lost keys, fobs and passcodes but it can track who has been where. 
As a result, you will build a better picture of your building movements and rest assured only the correct people are entering highly secure or high-risk areas. This removes the need for written registers or security personnel while actually improving the security across the premises. 
It can also help your building become smarter – giving a BMS the best opportunity to provide energy-efficient and productive results. Integrating your systems in this way could save you even more money on bills and energy in the long run. 
4. How Much Will Integrated Access Control Systems Cost?
This will depend on the type of security you're looking for as well as the size of your site and level of integration. Due to the varying security needs of different industries and businesses, it is hard to provide a ballpark figure without understanding more about your requirements. 
For example, a school is likely to need a different set-up to that of a corporate office block and so the costs will differ too. It can be really tricky knowing where to start or even what systems you should be investing in.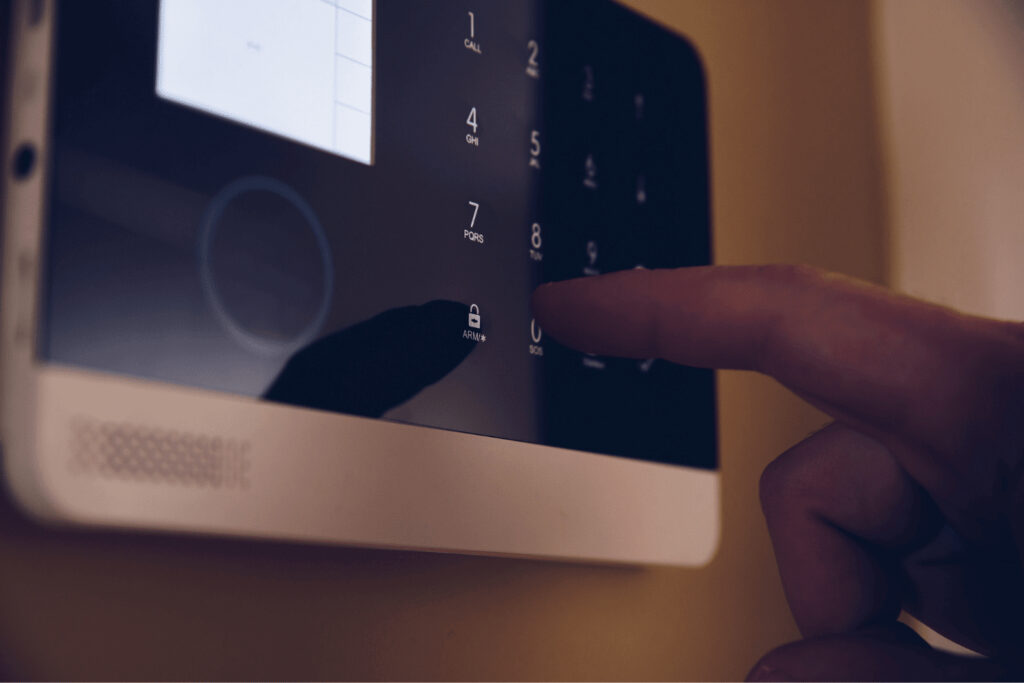 So whether you're just considering access control systems for your building or looking to upgrade or expand what you already have – give our team a call today on 020 8676 4300 or submit an enquiry form.
This way, we can figure out the best approach for you and supply detailed advice and information based on your requirements. We only install and recommend equipment from proven manufacturers such as Paxton, Gentec and BPT Impro. This way, you know you are only getting the best of the best. 
5. Do They Only Work On Doors?
Absolutely not. This is a common misconception that often puts people off investing in such large systems. However, our fully integrated services mean you could have the choice from a variety of security improvements.
Bollards and Barriers – 
If you are looking for flexibility at certain external access points, rising bollards and barriers can offer an extra level of defence. Not only that, but they can provide a useful anti-terror measure and control the speed of vehicles entering your site. 
Automated Gates – 
Our bespoke products are made at our on-site automation workshop. Not only do they provide sturdy security for the external site, but when linked to access control they can prevent unwanted visitors from even making it to the front door. 
Intruder Alarms – 
Our selection of wired and wireless alarms can be integrated to ensure that if anyone is forcing entry or attempting to bypass the access control systems in any way, you will be aware. 
6. Can I.D Cards Be Used To Gain Access At Different Sites?
This is something that may come into play for companies that span across the country. Employees who need to travel between sites may have previously been given multiple cards to access each building. However, some careful implementation and planning could mean that your WLS access control systems are linked from one site to another.
Where this is possible, it would require programming the same systems with your database of employees and ensuring one card holds enough information on that individual to get them into sites around the country.
This would cut down on the need for extra administration duties and reduce confusion when working across multiple sites. So, while this is possible, it will require extra strategy and implementation across the board. Get in touch today to see how we can help you make this happen!
7. What Are COVID Access Control Systems?
After the past couple of years and the new premise of living with Covid, it is still important for businesses to take extra precautions where employees' health is concerned. Because of this, WLS offers a temperature monitoring access control terminal.
Not only do you need to make sure that the right people are coming in and out, but ensure you're creating a safe and healthy environment for your teams. It can be extremely time-consuming to manually take people's temperature or produce a written questionnaire checking the wellbeing of each visitor and employee.
For a high-quality and automated solution, our Covid access control systems offer infrared thermal imaging that supports mask-wearing and can be fully integrated into existing building technologies. With the ability to hold 100,000 users, you can keep track of your entire team's temperatures as well as regular visitors and other occupants. 
WLS Experts
The initial cost of installing new access control will not only save you money on admin and extra security staff costs over time but will ensure you're making the most efficient use of the building's security parameters. 
With so many types to choose from, our team will be able to offer you a tailored solution that meets every requirement and ensures the highest level of security. From key fobs to biometrics, we've got it all. 
If you'd like to start the process of implementing access control systems, contact our team for further details.
The WLS Guarantee – Creating Safe Spaces
* First Time Fix or Solution Provided Every Time *
We strive to be the World's Leading Security Company, with an uncompromising focus on customers and the solutions we deliver. Our WLS team knows how important it is to create safe spaces you can trust, whether for your family home or business. 
With over 30 years of experience in the industry, our expert team have closely followed the latest trends and developments in security technology. From our first installation to where we are now, our customers have always been our focus – providing an effective and high-quality result consistently. We're proud to offer our unrivalled WLS guarantee to each of our customers.