Flexibility in businesses has become a vital component of an employee's ability to carry out their role. For many, we are no longer required to be in the office or at our desks all day every day.
However, this does mean that tighter security and a new form of occupancy management is needed as we make the move from normal office life. Especially in light of the pandemic – more hygienic, intelligent and modern technology has become popular throughout businesses and domestic properties. Agile working and security are now working together to provide a more holistic approach to the way we carry out our roles. 
The main objective is to keep everyone safe while making the frequent comings and goings easy to manage. As technology continues to develop, our services have grown and improved with it. 
Offering biometric access control and a new, intelligent Covid access control is just the beginning of what we offer to businesses and homes across the country. This article is going to explore some of the benefits of this technology and how it can help support a newer way of flexible, agile working and security. 
What Is Agile Or Flexible Working
The whole idea of these approaches is to allow more freedom within a person's workday and independence over the way they carry out each task. 
As a result, we are noticing more people working from home or visiting the office for short periods at a time to complete certain assignments or attend meetings. However, for the majority of businesses, not every department can work from home 100% of the time. This is where the need for tight access control comes into play.
There is an increased need for ways to allow employees or visitors in when needed, but with the understanding that they meet each criterion in terms of Coronavirus restrictions and any rotas or schedules that may be in place. 
Modern technology opens up the possibilities for out of hours attendance to keep certain people safe and you can more reliably track those who do come in and out each day. The implementation of new algorithms brings an extra layer of safety to businesses.
Biometric Access Control
WLS biometric products use the very latest in fingerprint recognition and fingerprint lock technology. Thanks to a database of employee records – their fingerprints can be used in place of a fob or key card to grant access to certain areas. 
The benefit of this for agile working and security is that constant movement from home to the office can lead to lost cards and misplaced fobs or ID. We understand that fast and reliable access is crucial for the smooth running of your business and so a biometric system mitigates the need for cards or fobs.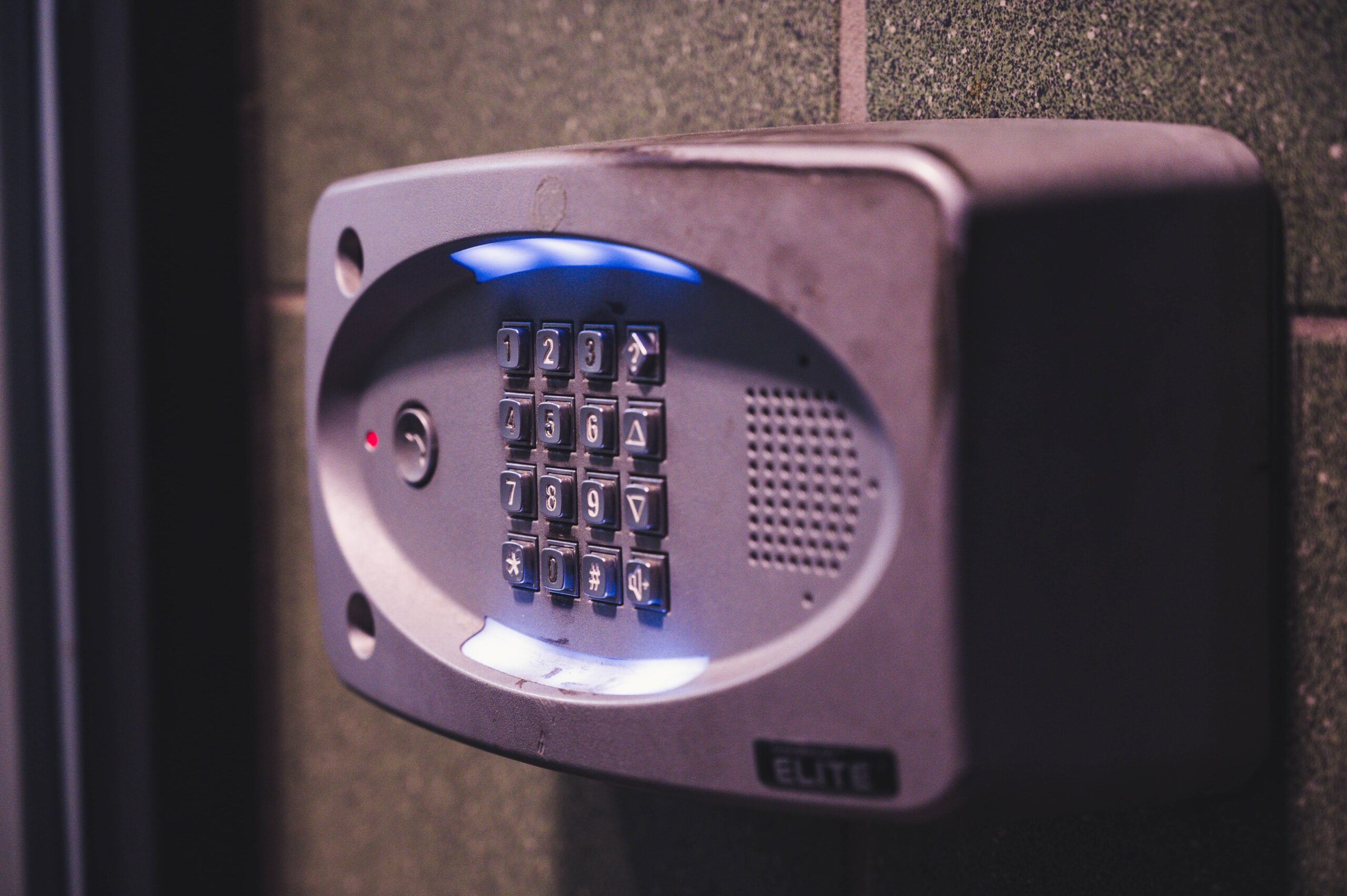 Similarly, as a fingerprint is completely unique to each individual, the extra layer of safety comes from the almost entirely reduced risk of unauthorised access through stolen identification or information being shared between third parties. 
It is for this reason that buildings such as hospitals, schools and high-value warehouses benefit greatly from increased security measures. 
As well as this, agile working now means less frequent access to buildings is required for a lot of staff who were previously attending every day. We're only human and so remembering pin codes or passwords can become harder when you're not using them as often. 
As a result, new employees can easily be added to the database and previous staff will find the access process far more simple and user-friendly. 
Covid Access Control
A priority for all business owners in the current climate is ensuring employees remain as safe as possible. This means that those entering the business at any point will need to follow strict regulations as well as comply with the government guidelines. 
When working from home is not an option, it is important that we implement strategies that will create a safe working environment and ensure the highest levels of safety for everyone involved. 
By now we are all aware of the common symptoms of Coronavirus. These include a high temperature as one of the tell-tale signs. As a result, we offer temperature monitoring access control terminals to ensure only people who are fit and well are able to enter the premises.
With mask-wearing becoming standard procedure in many areas, it is also important that this technology can be used in any circumstance. Not only can this ability be integrated into other access control systems, but it can accurately detect temperature when an individual has a mask on too.
The benefit here is that you can enforce each regulation individually without compromising the security of your building. Continuity in enforcing certain rules is key for ensuring that everyone understands what is expected of them and maintaining that level of safety. 
Facial recognition is another alternative to biometric authentication where temperature monitoring can be built-in. This gives you two levels of high security to ensure that not only are the correct people being granted access but that they are going to keep the building virus-free where possible.
Agile Working And Security: Paxton Access & Honeywell 
As industry leaders and experts in installation, our team of engineers will only provide you with the highest quality products and services. This includes the latest in market-leading technology from Paxton Access and Honeywell UK. 
This allows us to install single-point entry systems as well as multi-entry, role-based systems that include a central monitoring system for easy use. Depending on the size of your property – it is also possible to add extra points of contact as you expand. This ensures every area is always fully secure.
Combining all of these products means we can also offer integration with automatic electric gates that links access control systems and provides even more safety measures for your business. 
Having more than one line of defence means you will have more control over who comes in and out each day – without the need for extra security staff.
With each system installed by WLS being completely unique to the premises – there are plenty of ways we can integrate your current measures as well as update the system entirely. Modern access control has many features that benefit this new way of work and there are even some that would work well together.
More Access Control Solutions From WLS
If you're looking to combine more high-tech options such as biometrics with other lines of access control, there are a few things we offer at WLS that will support agile working and security improvements for your business. 
CCTV Integration
Firstly, initiating recording when a certain door is being used can be a great way to back up your access control with physical evidence of people coming and going. You can also receive alerts via email or text to make sure you're aware of when an area is occupied. This can be great during flexible work as it allows business owners and other staff to keep an eye on the building whilst it is mainly unoccupied. 
Networked Access Control
This service is popular amongst expanding businesses. You are able to create bespoke and integrated systems that link access control to intruder alarms or fire alarms. As well as this, it is easy to add new controls to different areas or add door entry systems as you grow. This is perfect for agile working and security as it lets you create new user profiles and change your integration whenever you require. As a result, you are limiting the amount of time you need to be present and also the amount of manpower needed to do so. 
The Benefits Of Modern Systems Summed Up
WLS access control technology offers the highest quality systems including Covid temperature monitoring. Not only does it reduce the risk of lost or stolen cards and fobs, but it gives you an extra level of protection that is so vital nowadays. 
It is a vital method of catering for agile working and taking a more flexible approach to security while some people work elsewhere. Not only can you create full staff profiles to make automation even easier, but our team can create a fully integrated system with your entire security profile.
From full security systems and CCTV to intruder alarms, we can install and maintain them for you. Our customers have always said it's our people that set us apart – we know how important it is you work with a company you can guarantee the right results from. 
Contact our team for further details on how we can help you with remote monitoring services and top-class alarm systems on 0208 676 4300.
The WLS Guarantee – Creating Safe Spaces
* First Time Fix or Solution Provided Every Time *
We strive to be the World's Leading Security Company, with an uncompromising focus on customers and the solutions we deliver. Our WLS team knows how important it is to create safe spaces you can trust, whether for your family home or business. 
With over 30 years of experience in the industry, our expert team have closely followed the latest trends and developments in security technology. From our first installation to where we are now, our customers have always been our focus – providing an effective and high-quality result consistently. We're proud to offer our unrivalled WLS guarantee to each of our customers.