Benefits Of An 'Automatic Gate Company Near Me'
WLS are local professionals offering expert services in London and the South East. But why should you search 'automatic gate company near me'?
Automatic Gate Company Near Me
Looking for professionals close to home will benefit you and your local area. Supporting businesses where you live will boost your area and get you quick and reliable service. With decades of experience, WLS work hard to understand your style and consider any limitations we may come across. You can enjoy the hassle-free service and consider all of your options before making a choice.
Leading Experts
Local knowledge and customer service is one reason you should be searching 'Automatic Gate Company Near Me'. But WLS has also completed projects for some industry leaders like Channel 4 headquarters, Cilantro Engineering and a selection of London hospitals. Big and small, we love doing our job and will always prioritise your needs. If you're still not sure of the best people to ask, read on to find out what we have on offer. Or give us a call and find out first-hand. Our team are always happy to answer questions and discuss what you need.
Steel Gates
When people visit us after searching for an 'automatic gate company near me' our steel options are a great seller. Durable and secure, the strength gives you room for more complex designs and creative freedom. You can transform your driveway or business with stylish gates and another layer of security. And with our powder-coating, your gates could last up to 50 years so you'll stay secure for decades to come. If you don't want to follow the trends, we have more materials on offer. Whether you are after a completely bespoke design or just want your choice of our standard products, we've got it all.
Wooden Gates
Wooden gates are another favourite for many customers as they represent the more traditional style a lot of people prefer. A fully enclosed design also offers great privacy from unwanted attention. They do need some looking after to prevent warping but, if treated correctly, they can look fantastic and last even longer than their metal counterparts! Watch them get better with age as they blend into the natural surroundings. Impress your neighbours and jazz up the neighbourhood for years to come.
Domestic or Commercial
We've installed beautiful, efficient gates for domestic purposes and more high-security, access control gates for large and small businesses. It doesn't matter why you're searching 'automatic gate company near me' – all that matters is that WLS have the solutions for every situation. We've worked in London and the South East, installing swing and sliding gates for everyone. Our team will be happy to help and answer any questions you may have. Give us a ring on 20 8676 4300 for a free quote.
Aluminium Gates
We have a specialist fabrication workshop where we manufacture all of our gates. Aluminium is a popular choice for people looking to spend a little less. They're lightweight and more resistant to wear and tear than other options so can be a very cost-effective option. This also makes them safer than other gates. The lighter they are, the less force it takes to open or close them. Should a pedestrian walk through – the light material will be easier to stop should they need to. Please visit our aluminium gates brochure for further details.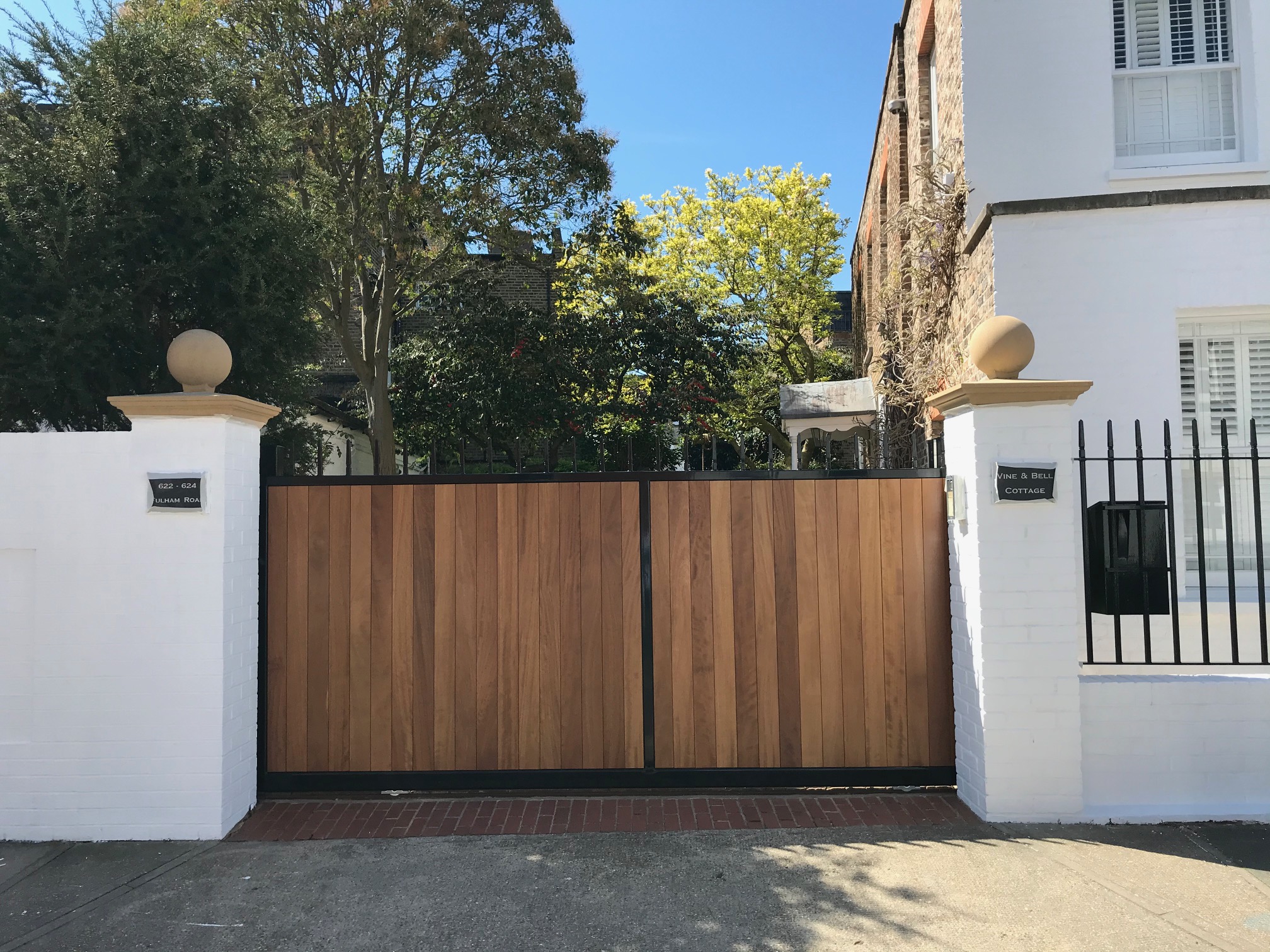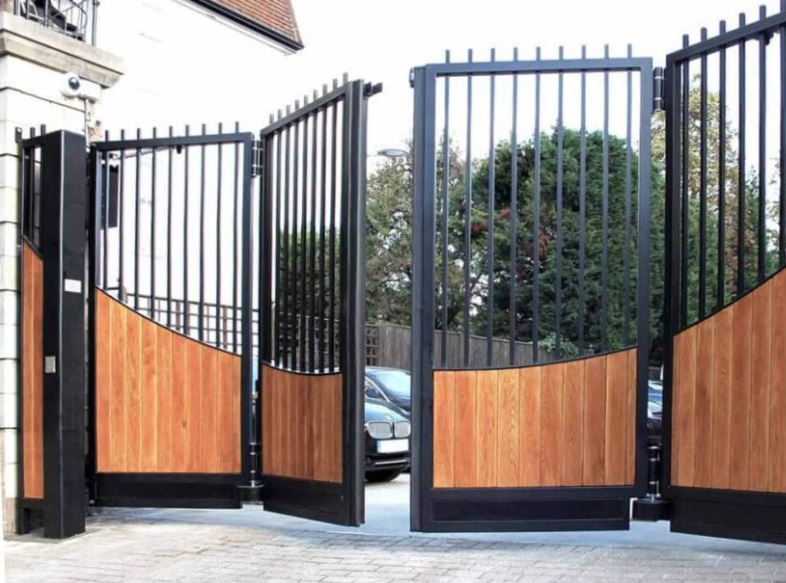 Talk To Us About A Security Gate Installation Or Automated Gate Repair
WLS is one of the leading security gate suppliers in London and the South East. We are FAAC approved with a full range of security industry accreditations. We take a flexible, agile approach to understand your environment and your needs, regardless of the size or scope of the project.
We employ the very best engineers and technicians, all of whom bring their own unique skills and experience to the business. Whatever your security system requirements, you can expect expert advice and cutting-edge installations. For a free site survey and quotation, call us on 020 8676 4300 or fill out our contact form.
The WLS Guarantee – Creating Safe Spaces
* First Time Fix or Solution Provided Every Time *
We strive to be the World's Leading Security Company, with an uncompromising focus on customers and the solutions we deliver. Our WLS team knows how important it is to create safe spaces you can trust, whether for your family home or business. 
With over 30 years of experience in the industry, our expert team have closely followed the latest trends and developments in security technology. From our first installation to where we are now, our customers have always been our focus – providing an effective and high-quality result consistently. We're proud to offer our unrivalled WLS guarantee to each of our customers. 
Our Work
admin
2021-10-18T07:54:25+00:00
Fire alarm maintenance at New Covent Garden Market, Nine Elms, SW8
admin
2021-09-21T02:10:08+00:00
CCTV Security System Installation At Vauxhall City Farm
admin
2021-09-21T01:29:15+00:00
Electronic Security Systems With Access Control At The Hudson, London
admin
2021-10-18T07:54:25+00:00
Fire alarm maintenance at New Covent Garden Market, Nine Elms, SW8

Nothing but praise from my experience from WLS. Fast, Efficient, Professional & friendly staff. Helped me out with a few sites with CCTV & Door entry issues in the past and have always managed to get the issues sorted. Highly recommended!