Door Access Control Systems
Choose from the latest technology and biometrics in our range of our top-quality door access control systems.
Expert Solutions
There are so many things to consider with door access control systems. Your outcome will depend on a few factors that our expert team will help you with. You'll need to think about:
Budget – this will impact the type of technology you can install. There are plenty of budget-friendly options that offer great security.
Building limitations – will it be possible to trail new wires and install a whole new system? Do you already have a building management system or will you need one?
Security level – are you working in a high-security building that requires the most secure perimeter? Or are you looking to update a flat intercom system where more basic access control will suffice?
Availability of security staff – do you need fully automated access control or will you have a buffer of security staff to monitor each access
Intercom Systems
This is a popular choice for residential properties like large blocks of flats. It provides you with audio or visual links to the entrance. This way you can communicate with those wanting access before making any decisions. Video access gives you an additional layer of security, but both work in the same way. It often acts as the first line of defence into the main building, before they get to where they need to be. This is why it's important to consider all options and discuss with experts which are best for you.
Access Control or Door Entry?
The difference between the two is often misunderstood because they work seamlessly together.
Access control allows anyone to let themselves in or out with their own credentials. Things like card readers or fob systems are popular forms of access control that we offer. Door entry offers more control on the management end, but some communication is needed from the people controlling the system. Video and audio intercoms allow for this and are popular in residential buildings.
Other Options
If intercoms and fobs don't take your fancy, we have plenty more on offer. We have easy-to-use touch screen door entry monitors. We also know how important it can be to keep the aesthetic appeal of a building. Entry panels are available in your choice of finishes to complement the design and style of your premises.
WLS has been installing, maintaining and repairing quality door entry systems for more than 35 years. We've provided access solutions for all kinds of buildings in a hoard of circumstances. Not only that, we are long-established installers of Comelit intercoms, Urmet and BPT intercoms, leading manufacturers of security door entry systems, so you can be certain you're getting the best security for your home or business. Customer safety is our number one priority – we never settle for anything less than perfect.
Budget Consideration
This is a key factor in determining which system you have installed. A larger budget will benefit higher-security buildings as you could choose biometric access control with better safety precautions. Whereas, a more simple door access system will suffice in low-security premises and those with a smaller budget. Both will get you fantastic coverage and security, just with different advantages.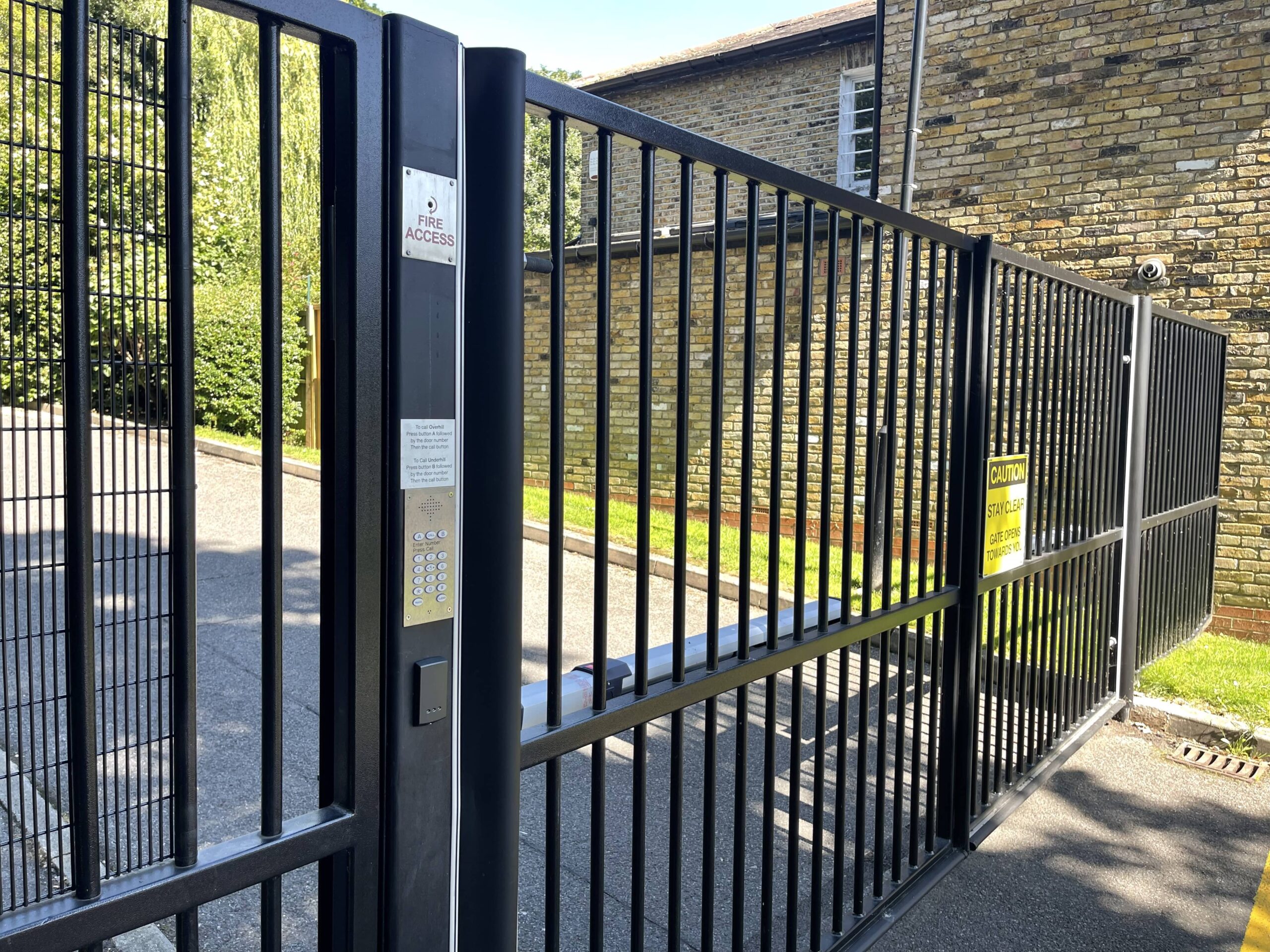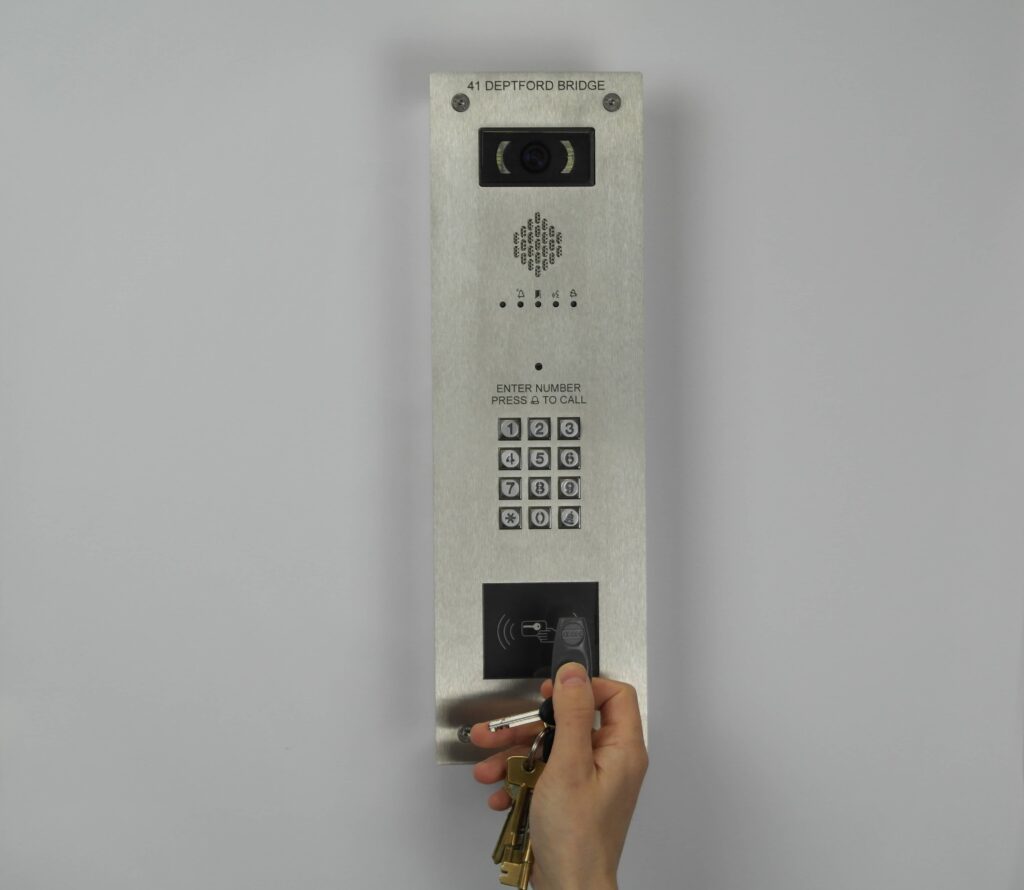 Talk To Us About Access Control Systems London
WLS is one of the leading security and access control suppliers in London and the South East. We are FAAC approved with a full range of security industry accreditations. We take a flexible, agile approach to understand your environment and your needs, regardless of the size or scope of the project.
We employ the very best engineers and technicians, all of whom bring their own unique skills and experience to the business. Whatever your security system requirements, you can expect expert advice and cutting-edge installations. For a free site survey and quotation, call us on 020 8676 4300 or fill out our contact form.
The WLS Guarantee – Creating Safe Spaces
* First Time Fix or Solution Provided Every Time *
We strive to be the World's Leading Security Company, with an uncompromising focus on customers and the solutions we deliver. Our WLS team knows how important it is to create safe spaces you can trust, whether for your family home or business. 
With over 30 years of experience in the industry, our expert team have closely followed the latest trends and developments in security technology. From our first installation to where we are now, our customers have always been our focus – providing an effective and high-quality result consistently. We're proud to offer our unrivalled WLS guarantee to each of our customers. 
Our Work
admin
2021-10-18T07:54:25+00:00
Fire alarm maintenance at New Covent Garden Market, Nine Elms, SW8
admin
2021-09-21T02:10:08+00:00
CCTV Security System Installation At Vauxhall City Farm
admin
2021-09-21T01:29:15+00:00
Electronic Security Systems With Access Control At The Hudson, London
admin
2021-10-18T07:54:25+00:00
Fire alarm maintenance at New Covent Garden Market, Nine Elms, SW8

We are a Primary school in the Wembley area, we had new automated and pedestrian gates installed. I must say that I have been most impressed from start to finish, the whole process has been a positive experience. The professionalism, helpfulness and willingness to go above and beyond what was agreed to ensure everything went smoothly. I can't praise these guys enough they made the whole process seem really easy. I would without hesitation recommend these guys. You will be good hands without question. Keep up the good work, it doesn't go unnoticed.