Door Entry Systems And Biometric Technology
We offer the latest technology in door entry systems and access control. Step up your security with the experts at WLS.
We Think Of Everything
The best product for you will depend on a few factors. That's why our professional teamwork to determine what will suit you and your security needs. We'll discuss:
Budget – what is the best technology and security you can get for your budget? Are you looking at the best products?
Building limitations – are there reasons why we couldn't run wires or install panels in certain places? If so, our team will explain how we can navigate this.
Security level – what're you looking for? Are there certain areas that need to remain more secure than others?
Availability of security staff – do you have people to manually monitor the system? Could you invest time into intercoms or will it have to be remotely operated?
Intercom Systems
Using a buzzer intercom or video system is popular in residential properties like flats. Some high-status buildings have a concierge intercom where a designated person will monitor and answer each call, rather than the residents. Video technology is also available and gives you extra confidence. But both work in the same way. Although they need to be monitored, it gives you full control over who has access and who doesn't. No need to rely on people remembering a key or code to each door.
Access Control or Door Entry?
While both are often used interchangeably, there is a difference that will affect the type of product you are after. Access control allows anyone to let themselves in or out with their own credentials. Things like card readers or fob systems are popular forms of access control that we offer. Door entry systems offer more control on the management end, but some communication is needed from the people controlling the system. Video and audio intercoms allow for this and are popular in residential buildings.
High-tech
If you need more security than intercoms offer, we have other options that utilise the latest technology. From biometrics to touch screen monitors, you can choose the best option for you. Design your system's panel to compliment the design and style of your building. Pick your preferred colour and material to complete the look while ensuring full security.
Why Should You Choose Us?
With over 35 years of experience, we have completed a range of installations big and small. We work closely with the leading experts and are long-established installers of Comelit intercoms, Urmet and BPT intercoms. People choose us for the most reliable, secure door entry systems. Not only that but we've heard "It's our people that set us apart" – so why don't you give us a ring and we'll prove to you just why that is. We'll discuss every aspect of your building and any limitations we come across.
Automated Gates
If you want to step up your security even further, we have a fantastic range of automated security gates. Implementing your door entry system with a new gate will keep your premises secure from the first line of defence. Keep track and grant or deny access before they even get onto the grounds. If the worst were to happen, there are 2 security measures in place to stop it in it's tracks.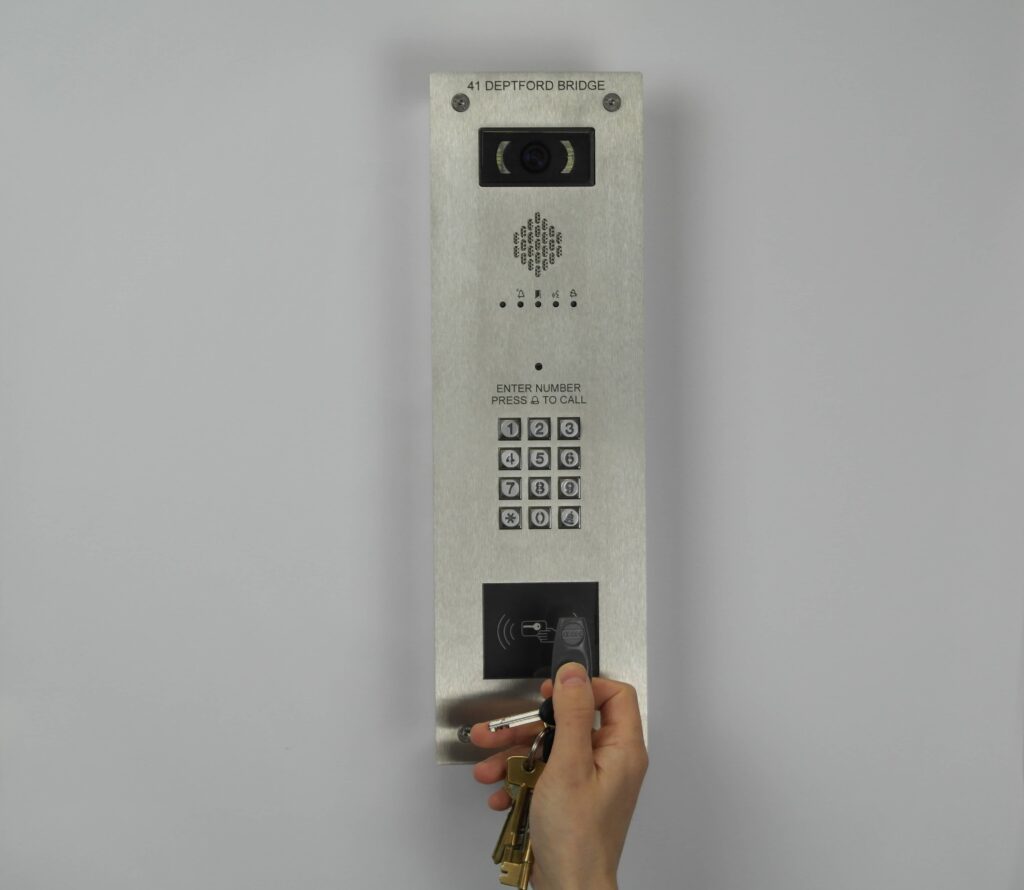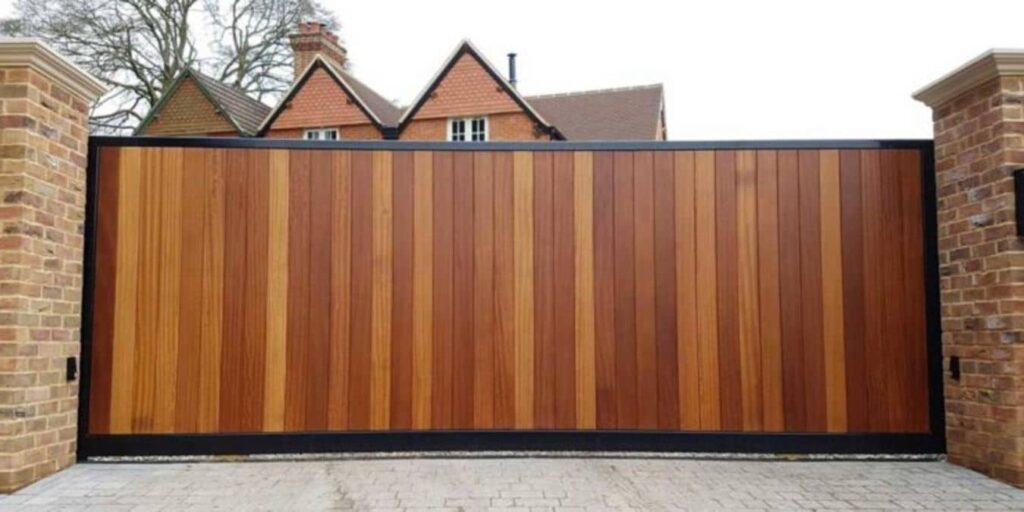 Talk To Us About Access Control Systems London
WLS is one of the leading security and access control suppliers in London and the South East. We are FAAC approved with a full range of security industry accreditations. We take a flexible, agile approach to understand your environment and your needs, regardless of the size or scope of the project.
We employ the very best engineers and technicians, all of whom bring their own unique skills and experience to the business. Whatever your security system requirements, you can expect expert advice and cutting-edge installations. For a free site survey and quotation, call us on 020 8676 4300 or fill out our contact form.
The WLS Guarantee – Creating Safe Spaces
* First Time Fix or Solution Provided Every Time *
We strive to be the World's Leading Security Company, with an uncompromising focus on customers and the solutions we deliver. Our WLS team knows how important it is to create safe spaces you can trust, whether for your family home or business. 
With over 30 years of experience in the industry, our expert team have closely followed the latest trends and developments in security technology. From our first installation to where we are now, our customers have always been our focus – providing an effective and high-quality result consistently. We're proud to offer our unrivalled WLS guarantee to each of our customers. 
Our Work
admin
2021-10-18T07:54:25+00:00
Fire alarm maintenance at New Covent Garden Market, Nine Elms, SW8
admin
2021-09-21T02:10:08+00:00
CCTV Security System Installation At Vauxhall City Farm
admin
2021-09-21T01:29:15+00:00
Electronic Security Systems With Access Control At The Hudson, London
admin
2021-10-18T07:54:25+00:00
Fire alarm maintenance at New Covent Garden Market, Nine Elms, SW8

Emergency call-out for a faulty house alarm. Boss Matthew was very helpful on the phone, especially given my vague description of the system. The engineer was round within a couple of hours and sorted things very quickly. 10/10 would definitely recommend.