Look No Further For Electric Gates Repair
Need an electric, automated gate fixed by professionals? WLS have the expert team for you.
Electric Gates Repair
Not only do we install and manufacture our own gates, but we also offer a comprehensive electric gates repair service. Our professional engineers have all the skills needed to service and repair components of your gate. This will keep them looking and running as good as new as long as you have them. While it can be tempting to try and fix it yourself, we recommend hiring a company to make sure the mechanics and electrics are properly serviced. This way you will be satisfied the gates are reliable and still offer you as much security as previously.
Expert Electric Gates Repair, Installation & Manufacturing
WLS has been manufacturing and installing swing gates and sliding gates in London and South East England for more than 25 years. We can provide steel, aluminium and wooden gates and use innovative, high-quality gate automation technology to design and install the very best security systems. As well as this, we manufacture all of our products to the relevant health and safety standards and follow British regulations. However, should you need a repair on any of our or other manufacturers gates, we are always happy to see where the problem lies.
Contact The Professionals For A Free, No Obligation Quote
We offer free quotes and expert advice so you can rest assured you're getting the most for your money. Don't hesitate to call and ask questions or find out more about our range of products. We will answer your questions and ensure you're completely satisfied and comfortable with what you are purchasing. There will not be any stone left unturned. Our team are on hand to help and discuss your best solution at 020 8676 4300.
Why Gate Maintenance Is Important
Electric gates repair is vital to ensure the daily running and safety elements are functioning properly. If you don't maintain your electric gates, you could see some components fail and the whole mechanism begin to stiffen up causing slow opening or complete failure. We know how important it is for your gates to run day to day as smoothly as possible. That's why you had them installed in the first place! But there are things that differ from standard manual gates which means they will need more regular maintenance.
Convenience of Automated Gates
We also offer an automation service where we can convert your standard gates to electric, automatic opening driveway gates London. The benefits of this include: Increased security – allows for quicker access and closes right behind you. Simple mechanism – no more fiddling about with locks and bolts. Our automated gates open smoothly. Safety – no more trapped fingers or accidental scrapes where the wind has blown it closed at the wrong moment. Our gates are controlled and easy to use. Access control integration – Want more simplicity? We can add access control like keypads, intercoms and keyless entry to give you even more protection.
How Often Should I Get My Gates Serviced?
This will usually depend on how many cycles the gates perform. This is the number of times they open and close. A good rule of thumb is that residential driveway gates should be serviced at least one to two times per year. Car park gates for a flat block should be serviced at least 3 times per year because they get used my more cars, more often. Then heavy usage commercial gates require the most frequent servicing of at least 4 times per year. If you have a lot of people coming and going to your home, you may find they need more regular upkeep. But our engineers can advise you on this. Just get in touch.
Benefits of Driveway Gates Repair and maintenance
We always recommend maintenance to our customers because of the long term benefits. These include but are not limited to:
Finding problems before they occur and cost you more
Reduced risk of accidents
Prolonged life for the operating system and mechanics
They will always meet current legislation and regulations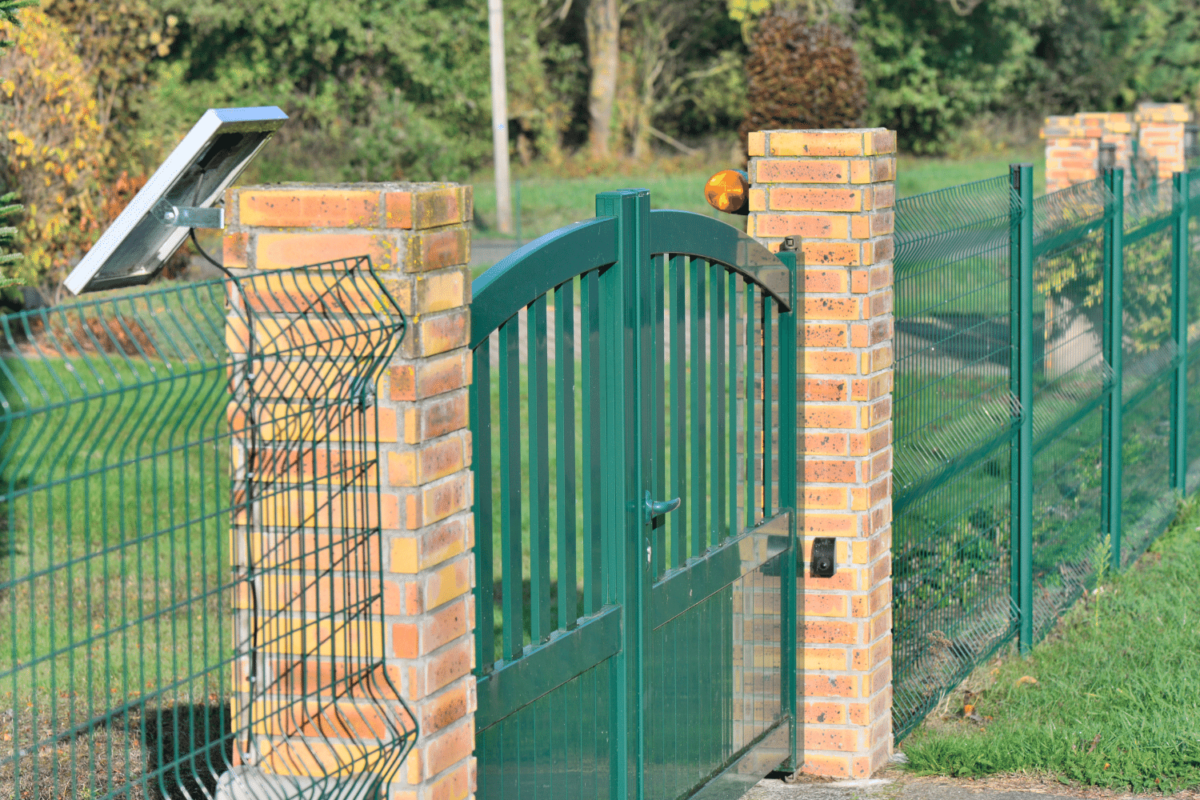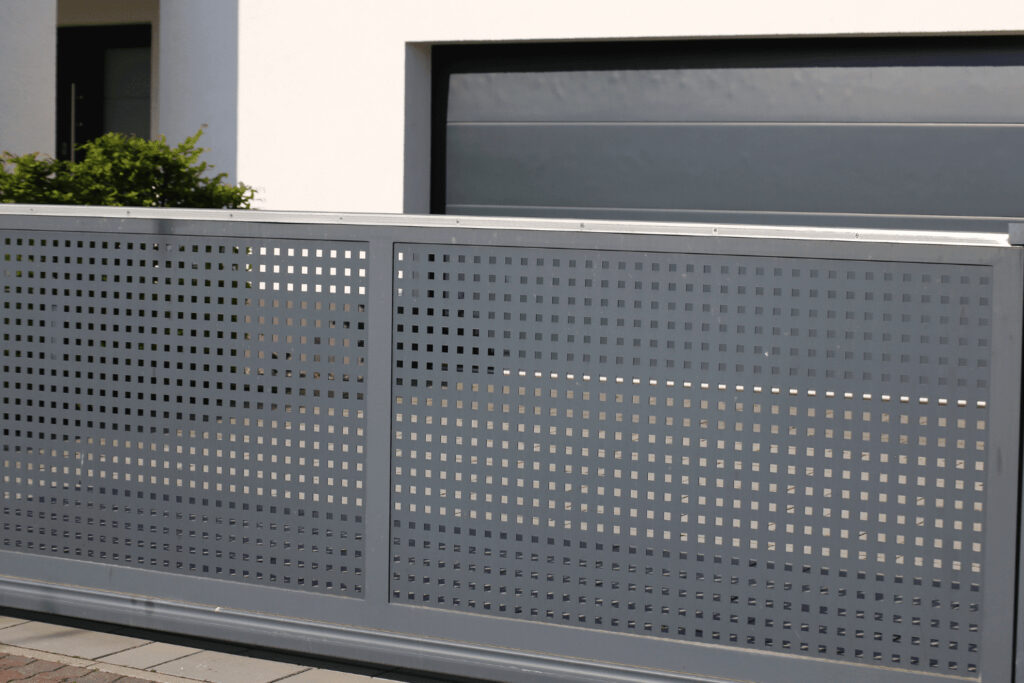 Talk To Us About A Security Installation Or Automatic Gates London
WLS is one of the leading security gate suppliers in London and the South East. We are FAAC approved with a full range of security industry accreditations. We take a flexible, agile approach to understand your environment and your needs, regardless of the size or scope of the project.
We employ the very best engineers and technicians, all of whom bring their own unique skills and experience to the business. Whatever your security system requirements, you can expect expert advice and cutting-edge installations. For a free site survey and quotation, call us on 020 8676 4300 or fill out our contact form.
The WLS Guarantee – Creating Safe Spaces
* First Time Fix or Solution Provided Every Time *
We strive to be the World's Leading Security Company, with an uncompromising focus on customers and the solutions we deliver. Our WLS team knows how important it is to create safe spaces you can trust, whether for your family home or business. 
With over 30 years of experience in the industry, our expert team have closely followed the latest trends and developments in security technology. From our first installation to where we are now, our customers have always been our focus – providing an effective and high-quality result consistently. We're proud to offer our unrivalled WLS guarantee to each of our customers. 
Our Work
admin
2021-10-18T07:54:25+00:00
Fire alarm maintenance at New Covent Garden Market, Nine Elms, SW8
admin
2021-09-21T02:10:08+00:00
CCTV Security System Installation At Vauxhall City Farm
admin
2021-09-21T01:29:15+00:00
Electronic Security Systems With Access Control At The Hudson, London
admin
2021-10-18T07:54:25+00:00
Fire alarm maintenance at New Covent Garden Market, Nine Elms, SW8

We are a Primary school in the Wembley area, we had new automated and pedestrian gates installed. I must say that I have been most impressed from start to finish, the whole process has been a positive experience. The professionalism, helpfulness and willingness to go above and beyond what was agreed to ensure everything went smoothly. I can't praise these guys enough they made the whole process seem really easy. I would without hesitation recommend these guys. You will be good hands without question. Keep up the good work, it doesn't go unnoticed.