Security Gate Access Control Systems
Make your electric gates as secure as they can be with the WLS gate access control system.
We work with industry leaders Honeywell Security UK to provide you with the latest technology and highest quality systems. We also work closely with Paxton Access, a leading manufacturer, to provide the most secure and bespoke gate access control system for you. If you're looking for ease and security, you've come to the right place.
Tailored To You
We offer a range of options for your gate access control system. From keypads to voice control and biometrics – we've got it all. Just decide what level of security you want and we'll sort the rest. We can recommend the best gate/control pairings to make sure you're making the most of your first line of defence.
Get In Touch With Our Team To Find Out More
We offer free quotes and expert advice so you can rest assured you're getting the most for your money. Don't hesitate to call and ask questions or find out more about our range of products. We will answer your questions and ensure you're completely satisfied and comfortable with what you are purchasing. There will not be any stone left unturned. Our team are on hand to help and discuss your best solution at 020 8676 4300.
Keyless Entry Systems
Going keyless can be beneficial for vehicular access in particular:
RFID (radio frequency identification) – operating proximity door locks, through the use of a proximity card reader with proximity key fobs and key cards
Biometric access control systems using fingerprint or retina readers
Access control card readers, using smart cards or swipe cards
You can always mix and match between the gate access control system and other doors within the building.
Comprehensive Access Control
If you're worried it'll be too difficult to link lots of doors and gates within your larger premises, don't! That's what our experts are here for. We can use technology that links your cards or fobs with a staff database. You can then issue them to each individual with their credentials updated. This means you can grant or deny access to each person in different areas. But it will only take one fob or card. No more lost keys!
Networked Access Control Systems
Sometimes it might be impossible to fit cables or not worth the extra time. In this case, PSTN (public switched telephone network) entry systems can be used instead. They are wireless and often used in historic or listed spaces. If you have limited space or other constraints – this might be the right option for you.
CCTV Integration
Integrating access control with CCTV has many security benefits. It adds an extra layer of protection that's easy to monitor and control. When someone unlocks a door, the system can alert a certain camera to point at the door and begin recording. It can also ensure the camera films at a higher frame-rate should you wish. With most systems, you can access any footage through your access control software and receive text alerts when someone enters.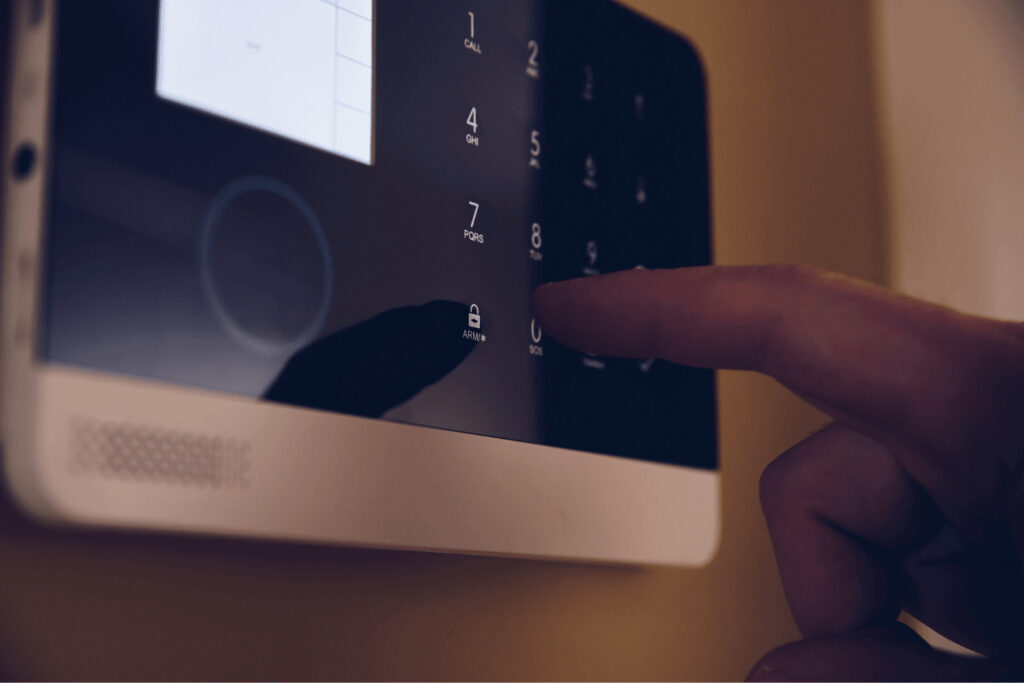 Talk To Us About Access Control Systems London
WLS is one of the leading security gate suppliers in London and the South East. We are FAAC approved with a full range of security industry accreditations. We take a flexible, agile approach to understand your environment and your needs, regardless of the size or scope of the project.
We employ the very best engineers and technicians, all of whom bring their own unique skills and experience to the business. Whatever your security system requirements, you can expect expert advice and cutting-edge installations. For a free site survey and quotation, call us on 020 8676 4300 or fill out our contact form.
The WLS Guarantee – Creating Safe Spaces
* First Time Fix or Solution Provided Every Time *
We strive to be the World's Leading Security Company, with an uncompromising focus on customers and the solutions we deliver. Our WLS team knows how important it is to create safe spaces you can trust, whether for your family home or business. 
With over 30 years of experience in the industry, our expert team have closely followed the latest trends and developments in security technology. From our first installation to where we are now, our customers have always been our focus – providing an effective and high-quality result consistently. We're proud to offer our unrivalled WLS guarantee to each of our customers. 
Our Work
admin
2021-10-18T07:54:25+00:00
Fire alarm maintenance at New Covent Garden Market, Nine Elms, SW8
admin
2021-09-21T02:10:08+00:00
CCTV Security System Installation At Vauxhall City Farm
admin
2021-09-21T01:29:15+00:00
Electronic Security Systems With Access Control At The Hudson, London
admin
2021-10-18T07:54:25+00:00
Fire alarm maintenance at New Covent Garden Market, Nine Elms, SW8

Nothing but praise from my experience from WLS. Fast, Efficient, Professional & friendly staff. Helped me out with a few sites with CCTV & Door entry issues in the past and have always managed to get the issues sorted. Highly recommended!