Fire Alarm Systems London
Upgrade your fire alarm and rely on the professionals to install and service it whenever needed.
The Works
Not only are we security experts, out team pride itself on the customer service they provide. Our aim is to create a safe space for everyone. We use the best manufacturers and ensure every fire alarm we install is regulated and serviced correctly. You can be sure to get unmatched service and products when you choose WLS.
We offer free quotes and expert advice so you can rest assured you're getting the most for your money. Don't hesitate to call and ask questions or find out more about our range of products. Our team are on hand to help and discuss your best solution at 020 8676 4300.
Need More?
Looking for more than just a basic fire alarm? We understand, that's why we offer integration. Your fire, electrical and other security systems can be linked to your building management system. Control everything in one place and be sure you're fully aware of everything going on. Keeping yourself and others safe has never been so simple. Having a reliable fire alarm system is a vital element in keeping you and your property safe. The system gives you an early warning of the threat and allows enough time to evacuate the building and call the emergency services before the fire gets out of hand.
Full Coverage
Whether you go for the full works or a simple fire alarm, you'll get offered the same service. They are all fully programmable and designed around your building. Create zones to improve security further and ensure the greatest possible coverage for every area. If we think there's a better option – we'll tell you. So trust the professionals and work with us to get the best product for you.
Go Wireless
Want something a little bit more attractive? Why not have a look at our wireless options. They give you the same protection and coverage as other fire alarm systems, just without the wires! These can be especially helpful in historic or listed buildings where integrating wires is near on impossible! All our detectors and control panels comply to the relevant standards and can be serviced by our expert engineers.
Emergency Response
There's always a worry in the event of a fire that the emergency services won't get there quick enough. That is where our Redcare connection works to ensure the fire brigade respond as soon as possible should a fire ever break out. With 68% of fires occurring in unoccupied buildings, we also arrange keyholding for those who want it. Complete control over your building at all times. Your safety is paramount in any situation. That's why customer service and comprehensive solutions are at the forefront of our minds at all times.
Only The Best
We strive for the best and only use the highest quality products, including VESDA systems, Automatic Opening Vents, intercom & voice alarm systems. We can integrate them together with a central fire control panel or in combination within environments such as Nurse Call systems. We are also BAFE & NSI Gold approved so you don't need to worry about the quality of service or alarms you receive.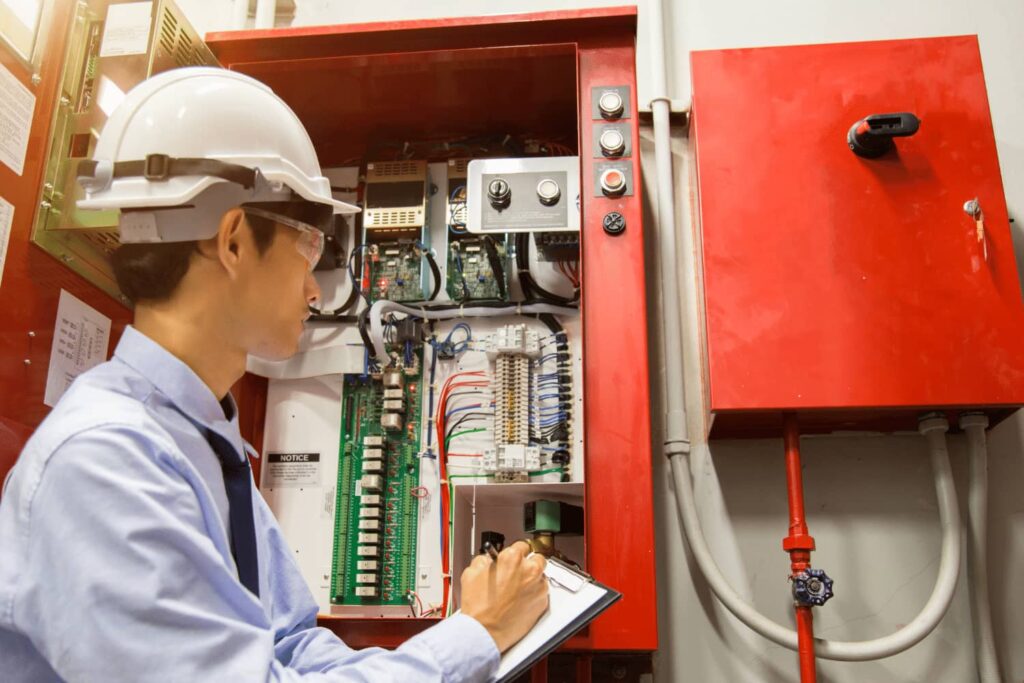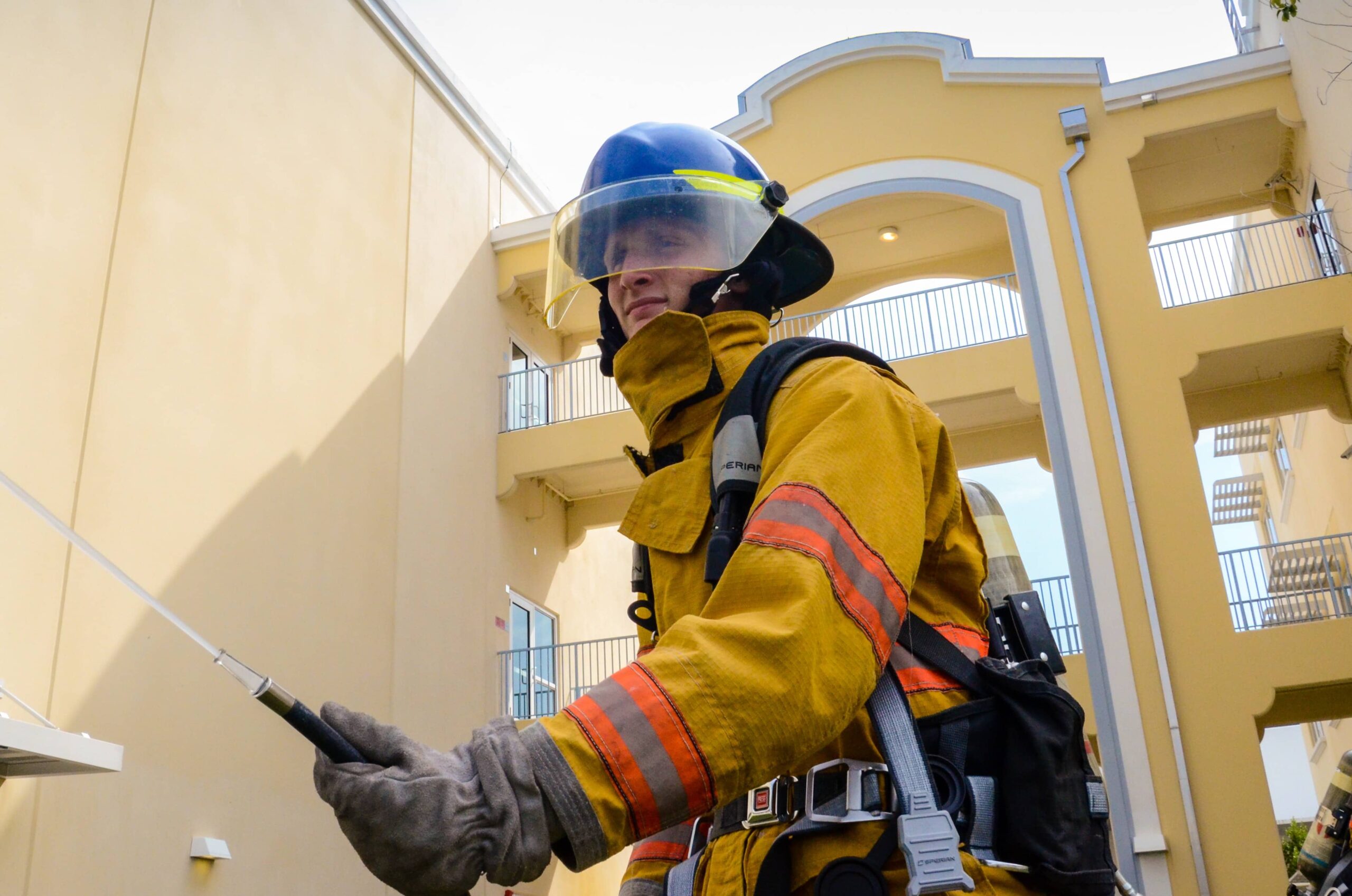 Talk To Us About A Fire Alarm Installation Or Integration London
WLS is one of the leading security gate suppliers in London and the South East. We are FAAC approved with a full range of security industry accreditations. We take a flexible, agile approach to understand your environment and your needs, regardless of the size or scope of the project.
We employ the very best engineers and technicians, all of whom bring their own unique skills and experience to the business. Whatever your security system requirements, you can expect expert advice and cutting-edge installations. For a free site survey and quotation, call us on 020 8676 4300 or fill out our contact form.
The WLS Guarantee – Creating Safe Spaces
* First Time Fix or Solution Provided Every Time *
We strive to be the World's Leading Security Company, with an uncompromising focus on customers and the solutions we deliver. Our WLS team knows how important it is to create safe spaces you can trust, whether for your family home or business. 
With over 30 years of experience in the industry, our expert team have closely followed the latest trends and developments in security technology. From our first installation to where we are now, our customers have always been our focus – providing an effective and high-quality result consistently. We're proud to offer our unrivalled WLS guarantee to each of our customers. 
Our Work
admin
2021-10-18T07:54:25+00:00
Fire alarm maintenance at New Covent Garden Market, Nine Elms, SW8
admin
2021-09-21T02:10:08+00:00
CCTV Security System Installation At Vauxhall City Farm
admin
2021-09-21T01:29:15+00:00
Electronic Security Systems With Access Control At The Hudson, London
admin
2021-10-18T07:54:25+00:00
Fire alarm maintenance at New Covent Garden Market, Nine Elms, SW8

Nothing but praise from my experience from WLS. Fast, Efficient, Professional & friendly staff. Helped me out with a few sites with CCTV & Door entry issues in the past and have always managed to get the issues sorted. Highly recommended!