As the name suggests, remote monitoring services are controlled and managed externally. Simply put, the response is not 'on-site' – an alarm receiving centre will be alerted should a security issue arise and will handle the situation. The appropriate action will be taken depending on the nature of the security issue raised; this could be anything from checking CCTV to calling the police.
We've mentioned alarm receiving centres but you can also self-monitor remotely, though this may not be as effective. In this WLS article, we'll be comparing the two types of remote monitoring and highlighting the benefits of these systems. 
Whether you are looking to secure a professional premise or your residential property, your security requirements have likely changed in the last year. Many premises function at a much lower capacity and therefore, may require a new level of security utilising technology advancements to manage this remotely. 
What remote monitoring services are available? 
There are a variety of different services now available remotely thanks to the technological advancements over the past few years. It is now possible to: 
Remote Monitoring: Fire, flood, temperature and intruder.

Video Verification: Alarm or camera activated (with audio add-on).

Interactive Video Monitoring: Remote guard, access control management and automated system monitoring.
As soon as an intruder is detected on the premises, a specialist operator can sound an alarm which is often enough to deter the intruder. But, should they continue, the emergency services will be called as well as the key holder of the property. Why take a chance when you can have your premises monitored 24/7? 
NOTE: Remote monitoring services must comply with requirements laid out under the ISO9000 (Quality Management and Assurance) set by the International Organisation for Standards. If you require remote monitoring for insurance purposes, these standards must be met to ensure you do not invalidate your policy. 
Plus, remote alarm systems don't just safeguard against intruders, they can also alert you to incidents such as fire and other natural disasters. 
Cost-effective and consistent
Remote monitoring is the most cost-effective way to have a specialist pair eyes on your premises 24/7. Whilst an on-site officer may have another task or become distracted, having a video camera alerting an off-site response team means there is no chance of missing a threat.
With the continued innovation and falling cost of technology, there is no need to compromise of security. Plus, utilising a dedicated ARC can also reduce the risk of false alarms – should a problem with the system be noticed, it can be solved quickly to prevent future issues. 
Scalable solutions
Remote monitored systems are easy to scale up and down, you can simply adjust the number of cameras. Particularly as organisations move out of these challenging times, many will be looking to make adjustments to their security systems – perhaps only utilising monitoring outside opening hours. So, a scalable solution of remote monitoring can certainly work effectively for the 'new normal'.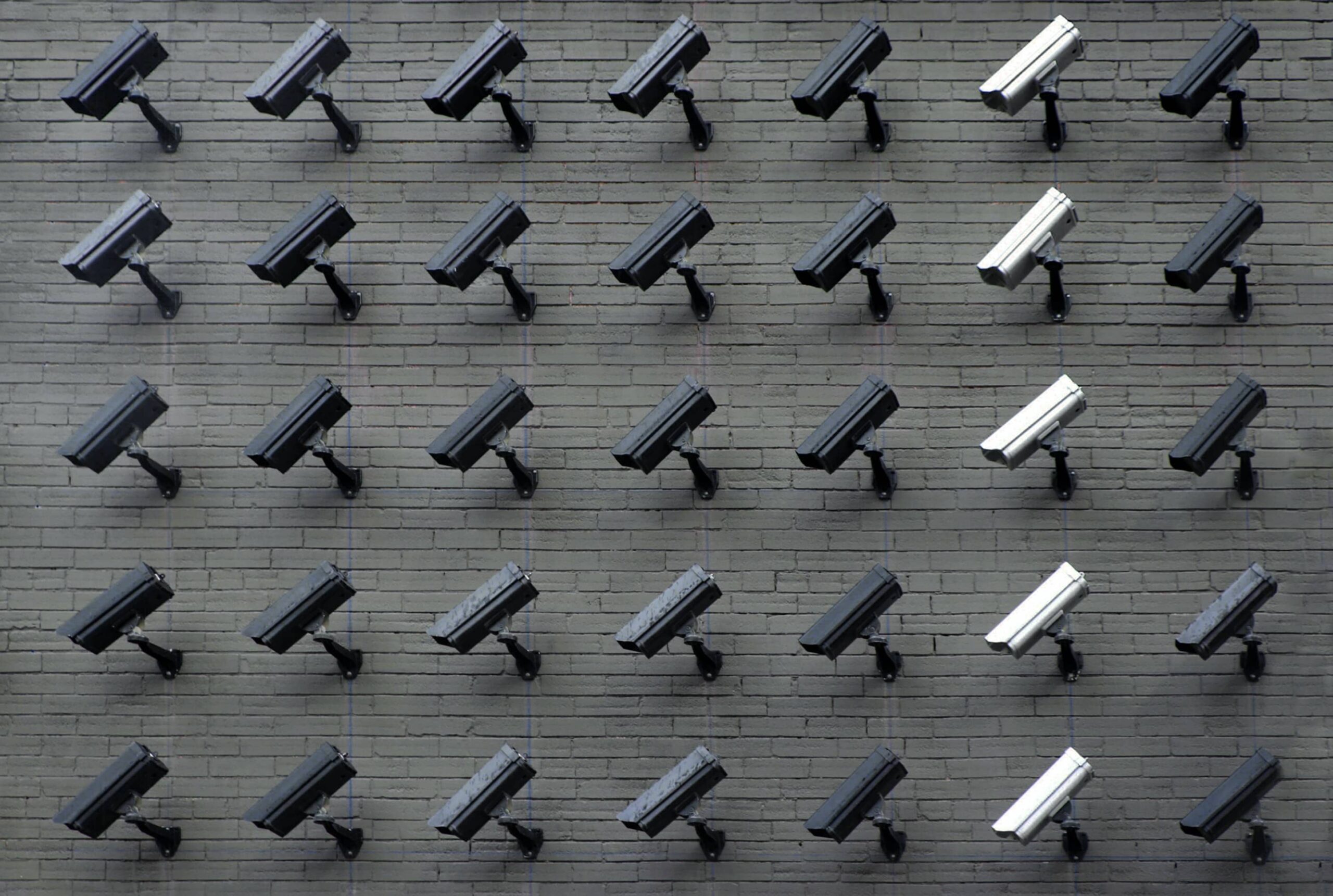 An obvious deterrent
As with the majority of security measures, an remotely monitored alarm system acts as a visual deterrent to opportunistic intruders. Cameras and lights can make a huge difference and should a response be required, an audio alarm may be enough to scare them away before further action is needed.
Don't let your site go vulnerable. Our team can create a bespoke solution, working with you to consider your security priorities and how these can be met. The next consideration is whether to monitor this independently or have a dedicated alarm receiving centre manage this for you. Essentially, do you want to be responsible or would you rather someone else handle alarms? 
So, what are the benefits of each system? 
What are the pros and cons of self-monitoring? 
If you've decided to self-monitor, you'll likely have either an app on your smart device or have arranged for an automated telephone call to alert you when your alarm has gone off. On the surface, this seems relatively simple but there are both pros and cons to this solution. 
Pros
Self-monitoring has lower associated costs. The majority of manufacturers will offer a low-cost monthly subscription service that allows you to manage your device from anywhere with Wifi or mobile signal. 

Flexible configuration. Should you want to change how you system is configured in the future, you'll have the flexibility to do so with the help of a professional installer.

You are in control. You'll make all the decisions yourself when an alarm goes off, which can be a benefit but also a potential con. 
Cons
Always on call. If you opt for self remote monitoring services, you're going to be on call every time you set your alarm system. Whether it's a weekend away, special anniversary or work conference, you'll need to keep an eye on your security system and respond to any alarm that comes through.

No priority policed response. If the unfortunate happens and an alarm goes off whilst you're away, phoning 999 will only get you through to the closest police station to your location. Of course, this doesn't work if you are in Scotland and your property is in London. You'll, therefore, have difficulty getting a priority response as you're talking to the wrong police force. 

You will be reliant on a phone signal. If you drop out of an area with a phone signal, you will not be notified should the alarm be raised and may, therefore, miss an intruder threat. 
What are the pros and cons of professional remote monitoring services? 
If you decide to use a professional remote monitoring service route, you'll have some additional hardware installed to communicate with an alarm monitoring centre (ARC) and will be required to provide further information. Whilst this may seem complicated, there are benefits to going down this route. 
Pros
Faster police response. Undertaken by an accredited monitoring station, the ARC will be able to obtain a unique reference number, linked directly to your premises. The URN will enable the ARC to quickly pass on a confirmed intruder alarm to the local police force, ensuring precious time isn't wasted. 

Professional service. A professionally monitored service, as you may have guessed, is professional. The company will have to meet specific industry standards and employees will have undergone rigorous training to handle a variety of different scenarios. Service is available 24/7, 365 days a year with back-ups if there's an outage. 

Multi-path technology. To ensure a threat doesn't go unnoticed, a professional monitoring company will utilise dual-path signalling. They do not rely solely on an internet connection but instead typically use an encrypted 2G/4G connection. 
Cons
Higher cost. As can be expected, a professionally monitored system comes with additional costs. Aside from the equipment and installation, you're also paying for the infrastructure and training required to deliver this high-quality service. However, this should not be the deciding factor as in the grand scheme, the cost is relatively minute. 

Less control. You are handing over control of your system, so decisions will be made on your behalf. This can make some people apprehensive, however, it can streamline the service provided by the alarm receiving centre. 
Remote monitoring services: How can WLS help you? 
There are a whole range of security provision available, it can seem overwhelming. Remote monitoring has several advantages and therefore, could be a viable option for your business or personal property. Highly effective as a standalone solution or working in conjunction with an integrated system, you can create a sophisticated, tailored security solution to suit you. 
Businesses should now be considering how they can leverage remote services to maintain their security now and well into the future.
At WLS, we are experienced in installing remote monitor-enabled alarm systems and can provide you with our support and advice to maximise your premises' security. It's crucial you work with a security team that listen and understand your security needs. Our customers have always said it's our people that set us apart – we know how important it is you work with a company you can guarantee the right results from. 
Contact our team for further details on how we can help you with remote monitoring services and first-class alarm systems on 0208 676 4300.
WLS, creating a safe space for you. 
Want to learn more – we recommend;
The WLS Guarantee – Creating Safe Spaces
* First Time Fix or Solution Provided Every Time *
We strive to be the World's Leading Security Company, with an uncompromising focus on customers and the solutions we deliver. Our WLS team knows how important it is to create safe spaces you can trust, whether for your family home or business. 
With over 30 years of experience in the industry, our expert team have closely followed the latest trends and developments in security technology. From our first installation to where we are now, our customers have always been our focus – providing an effective and high-quality result consistently. We're proud to offer our unrivalled WLS guarantee to each of our customers.