Why Use Electric Gate Companies For Installation?
It is all well and good buying an electric gate, but why should you turn to professionals to install it?
Electric Gate Companies
The easy and cheap option is to approach one of your local electric gate companies and buy a standard design that can be brought to your home or business and then put it together yourself. While you might have an old friend or neighbour that could help you – we really don't recommend trying to do it without professionals. Instead, why not choose a company that does it all? We offer top-quality design, fabrication (in house), repairs and installation. With over three decades of experience, we can complete the process quickly, efficiently and most importantly – safely. Everything we do or produce is regulated to the latest British standards so you can rest assured your property is secure.
Why Choose WLS?
Our professional team is made up of highly skilled designers, service engineers and installation experts with years of experience. We make sure to hire people with a range of skills and everyone brings something new to the table. This means that no matter your needs or limitations, we have the right people for the job. After all – our customers do say it's our people that set us apart! We pride ourselves on the best customer service because at the end of the day our aim is to create a safe space for everyone. That starts when we pick up the phone.
Contact The Professionals For A Free, No Obligation Quote
We offer free quotes and expert advice so you can rest assured you're getting the most for your money. Don't hesitate to call and ask questions or find out more about our range of products. We will answer your questions and ensure you're completely satisfied and comfortable with what you are purchasing. There will not be any stone left unturned. Our team are on hand to help and discuss your best solution at 020 8676 4300.
In House Workshop
Our dedicated workshop allows us to keep an eye on every step of the process. We deal with your first query and follow your product right through to the servicing a year down the line. If you're looking for a thorough job – you've come to the right place! We can keep you updated on completion times and will work with you to keep everything on track. Should you have a question or change your mind about something, just give us a ring and we can sort it in a flash. That's why we love having everything in-house.
Sustainable Materials – Timber Gates
One of our most popular choices for us and other electric gate companies is a wooden design. We always gather our timber from sustainable sources and work closely with managed forests to ensure this is always the case. Timber gates offer a traditional and beautiful appearance but can be modernised to suit your style. The closed-face designs are perfect for increased privacy and are sure to transform your driveway like no other. As the years go by, they will weather and begin to blend in with the natural surroundings – making them look better and better.
Sturdy Metal – Aluminium and Steel
If you're not looking for a wooden option and want something a bit stronger or with an intricate design – metal gates may be a better choice for you. Galvanised steel is incredibly durable and can be made to suit many styles. You can create a more detailed appearance or keep them simple for commercial security. Otherwise, aluminium offers a more affordable alternative. Being strong yet lightweight, it benefits the automation system as it causes less wear and tear. Not only that, but they are more resistant to cracking and other damage, so will last you a long time.
Other Style Options: Swing Gates
Swing gates are the most popular style of automatic gates London we install. They are more aesthetically pleasing and less imposing than sliding gates. Swing gates add style and sophistication to a property as well as safety and security. WLS can design, fabricate, install and automate swing gates to your exact specifications in steel, aluminium or wood.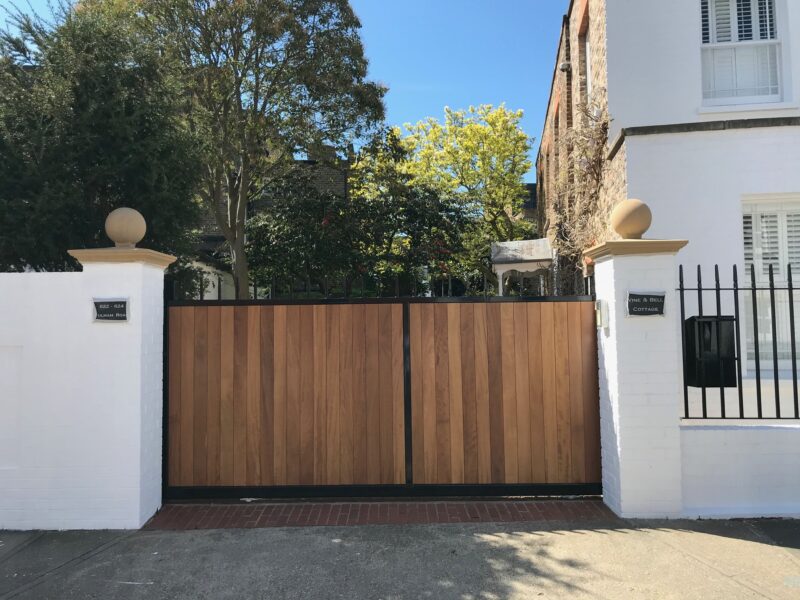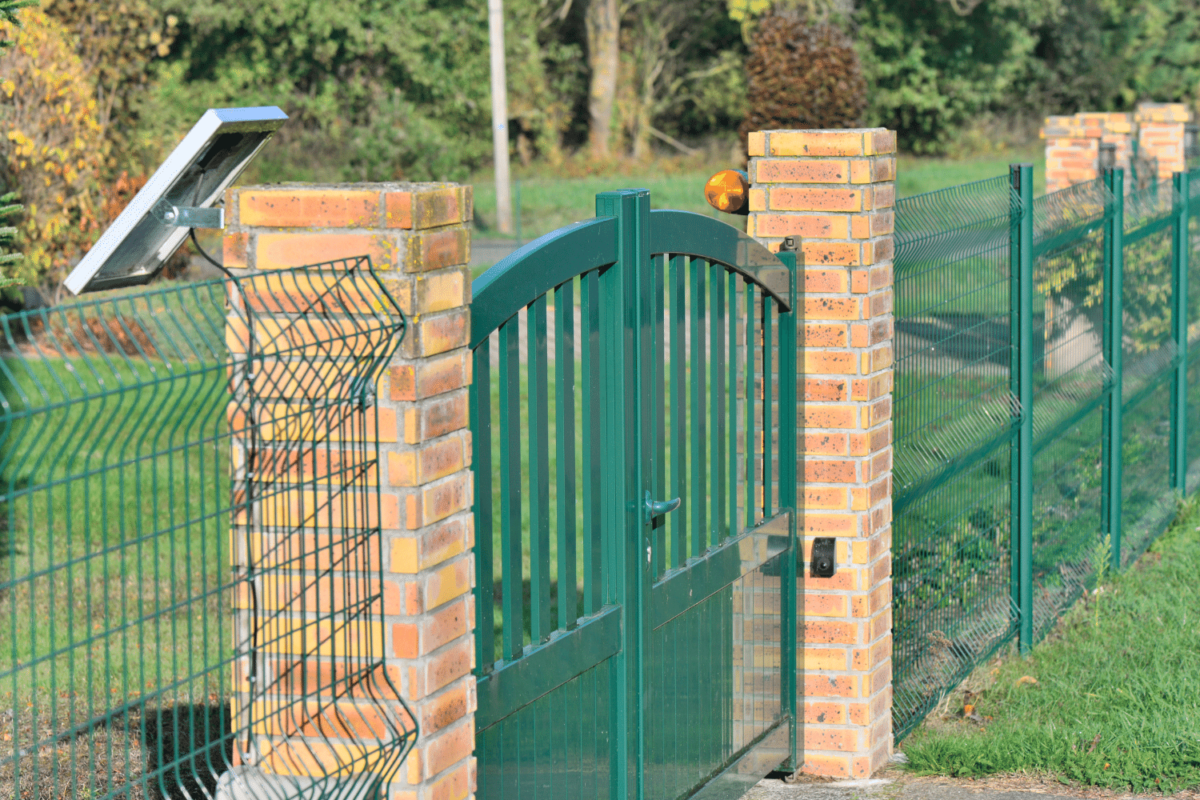 Talk To Us About A Security Installation Or Automatic Gates London
WLS is one of the leading security gate suppliers in London and the South East. We are FAAC approved with a full range of security industry accreditations. We take a flexible, agile approach to understand your environment and your needs, regardless of the size or scope of the project.
We employ the very best engineers and technicians, all of whom bring their own unique skills and experience to the business. Whatever your security system requirements, you can expect expert advice and cutting-edge installations. For a free site survey and quotation, call us on 020 8676 4300 or fill out our contact form.
The WLS Guarantee – Creating Safe Spaces
* First Time Fix or Solution Provided Every Time *
We strive to be the World's Leading Security Company, with an uncompromising focus on customers and the solutions we deliver. Our WLS team knows how important it is to create safe spaces you can trust, whether for your family home or business. 
With over 30 years of experience in the industry, our expert team have closely followed the latest trends and developments in security technology. From our first installation to where we are now, our customers have always been our focus – providing an effective and high-quality result consistently. We're proud to offer our unrivalled WLS guarantee to each of our customers. 
Our Work
admin
2021-10-18T07:54:25+00:00
Fire alarm maintenance at New Covent Garden Market, Nine Elms, SW8
admin
2021-09-21T02:10:08+00:00
CCTV Security System Installation At Vauxhall City Farm
admin
2021-09-21T01:29:15+00:00
Electronic Security Systems With Access Control At The Hudson, London
admin
2021-10-18T07:54:25+00:00
Fire alarm maintenance at New Covent Garden Market, Nine Elms, SW8

We are a Primary school in the Wembley area, we had new automated and pedestrian gates installed. I must say that I have been most impressed from start to finish, the whole process has been a positive experience. The professionalism, helpfulness and willingness to go above and beyond what was agreed to ensure everything went smoothly. I can't praise these guys enough they made the whole process seem really easy. I would without hesitation recommend these guys. You will be good hands without question. Keep up the good work, it doesn't go unnoticed.