Why You Should Search 'Automated Gates Near Me'
Local professionals with decades of experience. Choose the most high-security automated gates for your home or business.
'Automated Gates Near Me'
When looking for new gates, you're going to be considering what's the safest and looks best at the same time. That's where local professionals like WLS come in handy. We've got a feel for the area and can work with you to understand your style. This puts you in a fantastic position to consider all of our choices and decide on the one that suits your needs. Our experts can then install and maintain your new gates to keep them perfect for years to come.
Top-quality, Every Time
Local knowledge and client understanding is one reason you should be searching 'Automated gates near me'. But WLS has also completed projects for some big names like Channel 4 headquarters, Cilantro Engineering and a selection of London hospitals. We've tackled jobs of all sizes and it is rare people come to us asking for something we've never done before! But even if you did, our fantastic team are always up for anything thrown their way.
We offer free quotes and expert advice so you can rest assured you're getting the most for your money. Don't hesitate to call and ask questions or find out more about our range of products. Our team are on hand to help and discuss your best solution at 020 8676 4300.
Steel Gates
A very popular choice for people searching 'automated gates near me' are our steel options. Durable and secure, the strength gives you room for more complex designs and creative freedom. You can transform your entryway will adding another layer of security. And with our powder-coating, your gates could last up to 50 years so you'll stay secure for decades to come.
Wooden Gates
If you're wanting more elegance and perhaps more privacy with your automated security gates, our traditional wooden selection may be the right one for you. We source our timber from sustainable means and each gate will improve aesthetically over time. So watch your entrance weather and age like a fine wine! You'll be surprised at how lovely they look for years to come. (Especially if you treat them correctly – wooden gates can last much longer than metal gates.)
Home or Business
Whether you're looking for more high-security, secure gates or a traditional, stylish finish – WLS have it all. We've fitted large entry gates for workshops and businesses as well as jazzing up homes around London and the South East. From sliding to swing gates, we can cater the product to your preferences and consider any limitations your property may pose.
Aluminium Gates
For those on a budget, aluminium gates are a great alternative. Being lightweight, sturdy and low maintenance, aluminium gates cause less wear and tear to the gate automation system. WLS use a specialist workshop to tailor-make the best quality aluminium security gates in a number of colours and styles as required.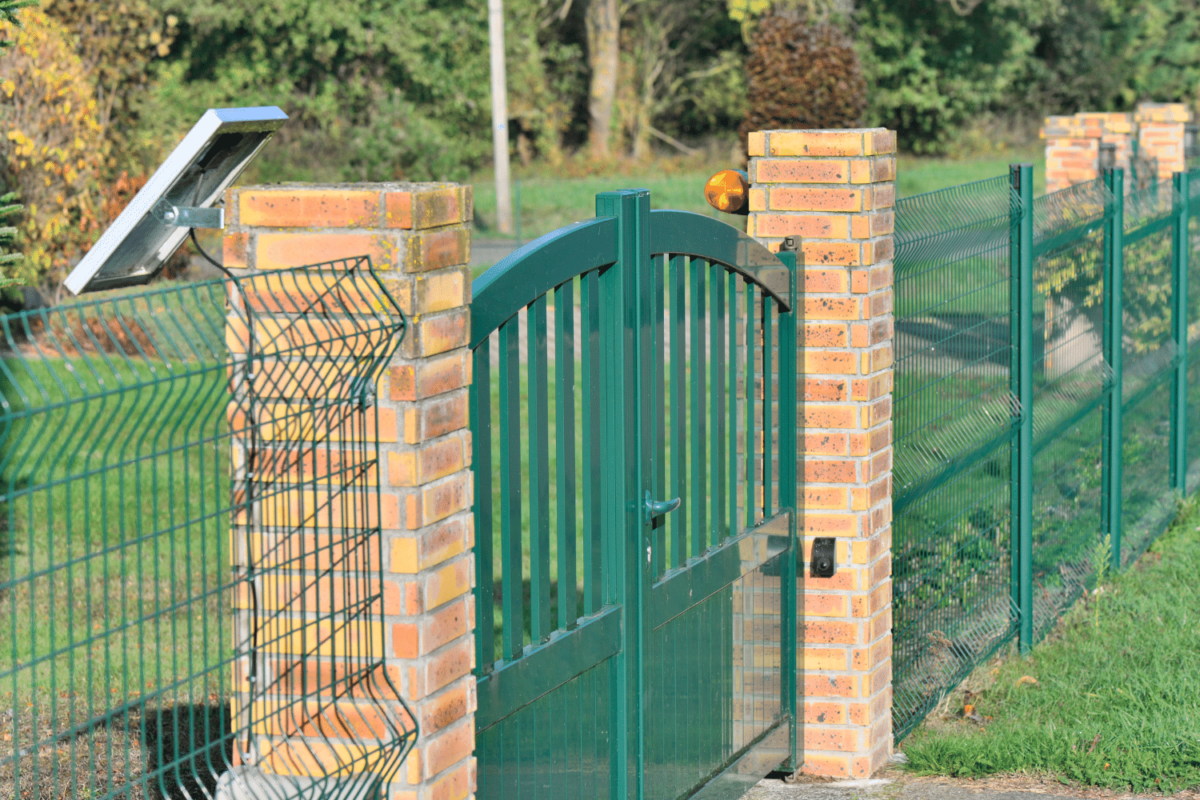 Talk To Us About A Security Gate Installation Or Automated Gate Repair
WLS is one of the leading security gate suppliers in London and the South East. We are FAAC approved with a full range of security industry accreditations. For a free site survey and quotation, call us on 020 8676 4300 or fill out our contact form.
The WLS Guarantee – Creating Safe Spaces
* First Time Fix or Solution Provided Every Time *
We strive to be the World's Leading Security Company, with an uncompromising focus on customers and the solutions we deliver. Our WLS team knows how important it is to create safe spaces you can trust, whether for your family home or business. 
With over 30 years of experience in the industry, our expert team have closely followed the latest trends and developments in security technology. From our first installation to where we are now, our customers have always been our focus – providing an effective and high-quality result consistently. We're proud to offer our unrivalled WLS guarantee to each of our customers. 
Our Work
admin
2021-10-18T07:54:25+00:00
Fire alarm maintenance at New Covent Garden Market, Nine Elms, SW8
admin
2021-09-21T02:10:08+00:00
CCTV Security System Installation At Vauxhall City Farm
admin
2021-09-21T01:29:15+00:00
Electronic Security Systems With Access Control At The Hudson, London
admin
2021-10-18T07:54:25+00:00
Fire alarm maintenance at New Covent Garden Market, Nine Elms, SW8

We are a Primary school in the Wembley area, we had new automated and pedestrian gates installed. I must say that I have been most impressed from start to finish, the whole process has been a positive experience. The professionalism, helpfulness and willingness to go above and beyond what was agreed to ensure everything went smoothly. I can't praise these guys enough they made the whole process seem really easy. I would without hesitation recommend these guys. You will be good hands without question. Keep up the good work, it doesn't go unnoticed.