Card And Key Fob Access System
Make business and home life simpler with a WLS fob access system. 
Quality access control solutions
Access control has been around for some time. It started with a lock and key – nowadays you will find intercoms dotted around. However, at WLS we have been at the forefront of its developing technology for over two decades. We work closely with Honeywell Security UK – the leading experts in the industry. This allows us to offer some of the top technology from Paxton Access and other top manufacturers. If you're looking for the best, you've come to the right place.
Why A Fob Access System?
Key fobs and cards are an extremely common keyless method of authentication. They're reliable and easy to use. Once programmed, a person can simply touch or swipe to unlock doors. They give you a great level of security and mean you can provide people with different levels of access. Much simpler than an easily forgotten key code or ring of a dozen keys for each door. Programming them allows each person to have access to different areas too. This increases security greatly and you'll always be aware of who is who.
Keyless Entry Systems
There are three main keyless entry types. You'll find them in different properties but they're all used to secure rooms, assets and buildings. You might want to invest in:
RFID (radio frequency identification) – operating proximity door locks, via a card reader or fob access system
Biometric access control systems using fingerprint or retina scanners
Access control card readers, using smart cards or swipe cards
The one you choose will depend on what security level you're looking for, your budget and your personal preference. Have a chat with one of our team today to see what we can do for you.
How Do They Work?
When the fob is close enough to the reader, the system verifies the person's programmed information and will either grant or deny entry. Depending on their credentials, they may be allowed in certain areas of a building but not others. This is why it's such an effective security measure. You can keep areas restricted to certain personnel and make sure no one goes further than they should. Some systems have a greater range than others, with active proximity tokens working up to two metres away. Others may require direct contact.
Advantages Of A Fob Access System
Many businesses are switching to keyless access systems because there are so many benefits.
Convenience – Completely customisable and only one fob or card is required for an entire building. No lost keys!
Access records – Keep note of who accessed a room or system and when. Great in case of an emergency.
Security – Reduce unwanted intruders and theft with a tight security system.
Access multiple areas – Centralised control, allowing people to come and go freely with ease and move through the building efficiently.
Remote Access
Often when running large businesses, you may have offices in different locations that need to be managed. Fob access systems can be updated from anywhere in the world. (You just need an internet connection.) This allows managers to update credentials and increase or decrease security levels for certain people and areas of the building at any point. Should you need visitor passes created or to enrol an employee – it's so simple to create new cards or fobs for them so they can get to work!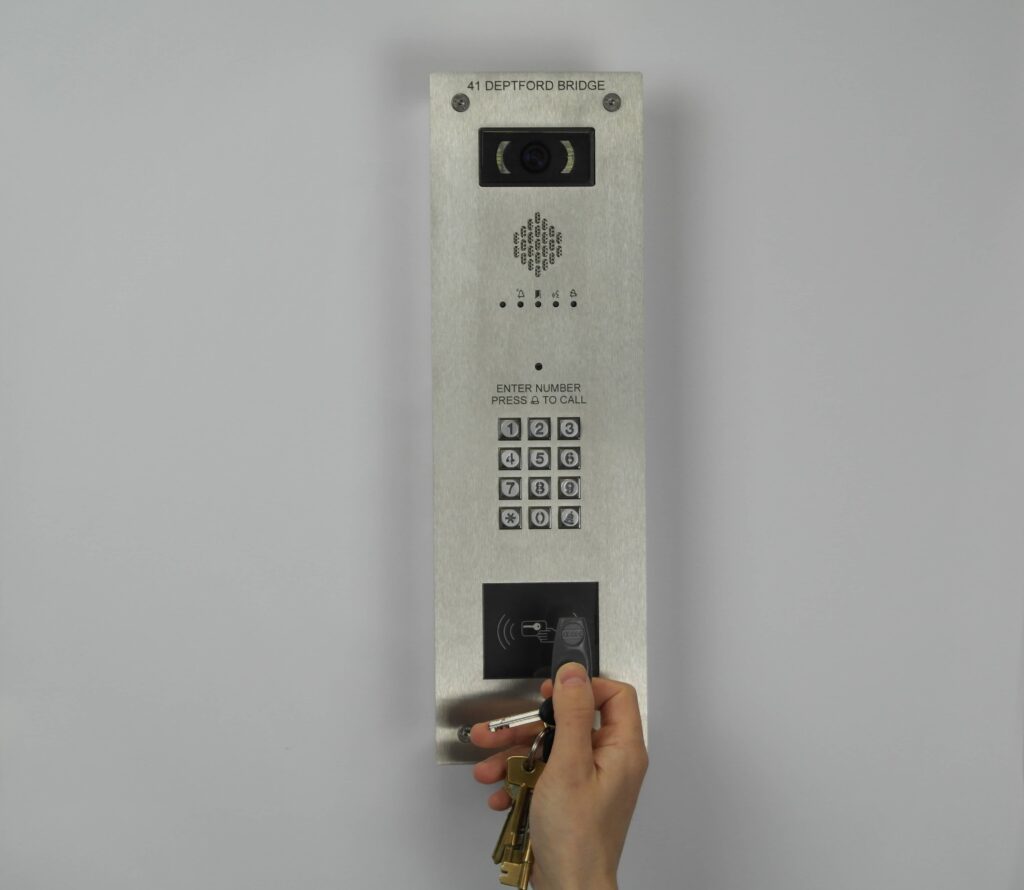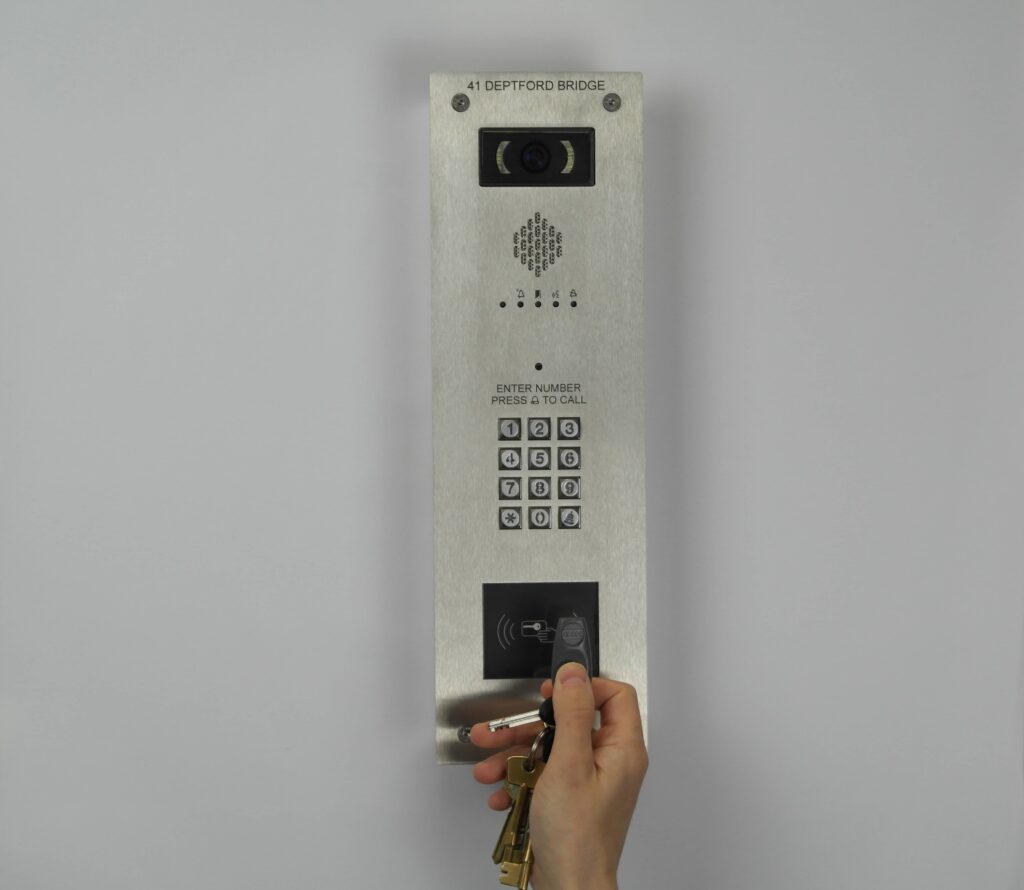 Talk To Us About Access Control Systems London
WLS is one of the leading security and access control suppliers in London and the South East. We are FAAC approved with a full range of security industry accreditations. We take a flexible, agile approach to understand your environment and your needs, regardless of the size or scope of the project.
We employ the very best engineers and technicians, all of whom bring their own unique skills and experience to the business. Whatever your security system requirements, you can expect expert advice and cutting-edge installations. For a free site survey and quotation, call us on 020 8676 4300 or fill out our contact form.
The WLS Guarantee – Creating Safe Spaces
* First Time Fix or Solution Provided Every Time *
We strive to be the World's Leading Security Company, with an uncompromising focus on customers and the solutions we deliver. Our WLS team knows how important it is to create safe spaces you can trust, whether for your family home or business. 
With over 30 years of experience in the industry, our expert team have closely followed the latest trends and developments in security technology. From our first installation to where we are now, our customers have always been our focus – providing an effective and high-quality result consistently. We're proud to offer our unrivalled WLS guarantee to each of our customers. 
Our Work
admin
2021-10-18T07:54:25+00:00
Fire alarm maintenance at New Covent Garden Market, Nine Elms, SW8
admin
2021-09-21T02:10:08+00:00
CCTV Security System Installation At Vauxhall City Farm
admin
2021-09-21T01:29:15+00:00
Electronic Security Systems With Access Control At The Hudson, London
admin
2021-10-18T07:54:25+00:00
Fire alarm maintenance at New Covent Garden Market, Nine Elms, SW8

Emergency call-out for a faulty house alarm. Boss Matthew was very helpful on the phone, especially given my vague description of the system. The engineer was round within a couple of hours and sorted things very quickly. 10/10 would definitely recommend.