Total Protection With WLS Intruder Alarms London
Rest easier with the peace of mind that top experts are installing your systems with uncompromised focus on our customers and your safety.
Heart of Any Security System
Our top of the range intruder alarms London combine intelligent technology and capabilities with total ease of use. They're a perfect fit for the heart of any security system and allow you full control and understanding of your property. Even having an alarm visible by your property – it greatly reduces the risk of a break-in. Don't make it easy for them. Stay aware of what's going on whether you're at home or not. It's our goal to create a safe space for all of our customers – just get in touch.
Cutting Edge Technology
We offer wireless intruder alarms London that are installed to the latest British standard and approved by leading insurance companies. This allows us to use the most reliable and cutting edge technologies that best suit your needs. WLS offer integration services that can pair your alarm system with the entire security network and a central monitoring system. You'll have complete control in one place. There's no need for multiple devices or panels. We also offer RedCare Connection – ensuring you get immediate response from the services you need.
GPRS Intruder Alarms London
Our GPRS intruder alarms transmit signals over your mobile network using 4G technology. They can alert you via a smartphone or other device when the system is triggered, but they do not need a phone line connection. However, when possible they are backed up by regular phone lines for complete peace of mind. Be aware of the safety of your property no matter where you are. Even in the case that the main internet connection fails, the system has the capability to detect the error and switch to a secondary GPRS connection.
Wireless/Radio Based Alarms
These two options are fantastic for installations in historic or listed buildings. Where running cables is difficult or impossible, they offer a reliable alternative. Not only are they practical, but they are also space-saving and do not intrude on the rest of the building. If you're looking for extended security for main access points in and around the property – you can do this with door and window sensors. Great for if you're on holiday or away overnight. You can be sure that the system will never miss a thing; you'll be alerted to any break-in attempt so you can act quickly.
Proximity Token Control
Intruder alarms London can work in harmony with proximity tokens. Commonly used with access control systems, they allow for a much smoother and easy to manage system. It makes disabling alarms much easier for those who need regular access & allows main alarm systems to remain active whilst individuals are granted entry to the premises. You can benefit from two types – passive, which has a shorter range and is powered by radio signals. Or active, which include internal lithium batteries and can have a range of up to two metres.
Redcare – Emergency Response
Redcare connection to our central monitoring station will ensure a timely police response in the event of a break-in. The emergency services will be alerted should your system be triggered. Our team will help you maintain them and reduce the risk of false alarms. With token control, you can disarm your alarms before even having the opportunity to set them off by accident. We can also arrange keyholding to ensure the full security of your property and so that the services have easy entry should they need it.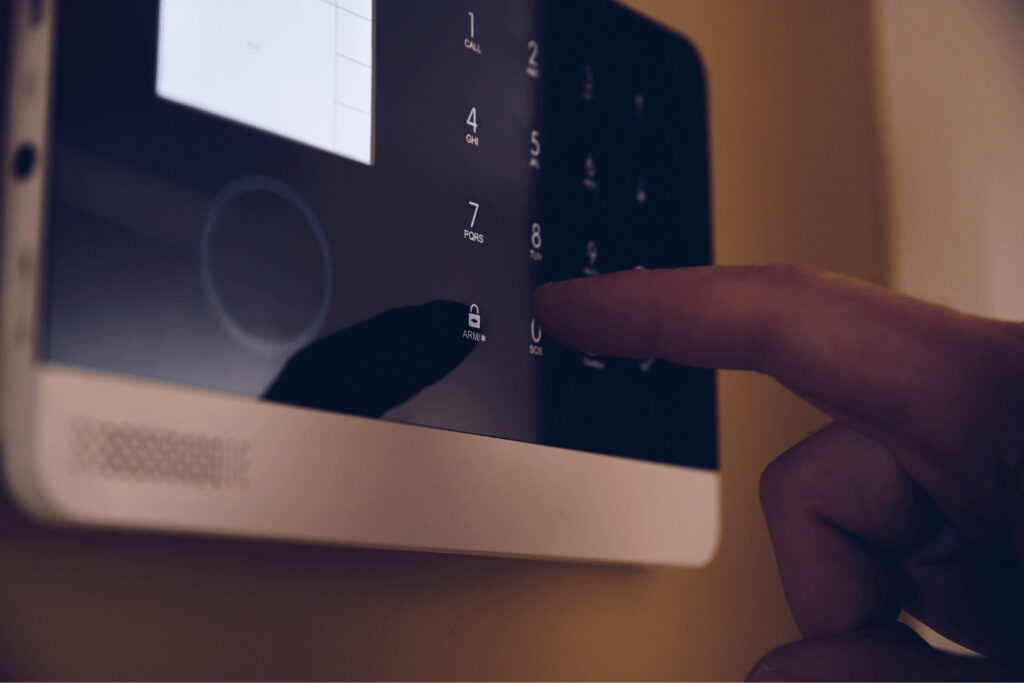 Talk To Us About A Security Installation Or Security Cameras London
WLS is one of the leading security and access control suppliers in London and the South East. We are FAAC approved with a full range of security industry accreditations. We take a flexible, agile approach to understand your environment and your needs, regardless of the size or scope of the project.
We employ the very best engineers and technicians, all of whom bring their own unique skills and experience to the business. Whatever your security system requirements, you can expect expert advice and cutting-edge installations. For a free site survey and quotation, call us on 020 8676 4300 or fill out our contact form.
The WLS Guarantee – Creating Safe Spaces
* First Time Fix or Solution Provided Every Time *
We strive to be the World's Leading Security Company, with an uncompromising focus on customers and the solutions we deliver. Our WLS team knows how important it is to create safe spaces you can trust, whether for your family home or business. 
With over 30 years of experience in the industry, our expert team have closely followed the latest trends and developments in security technology. From our first installation to where we are now, our customers have always been our focus – providing an effective and high-quality result consistently. We're proud to offer our unrivalled WLS guarantee to each of our customers. 
Our Work
admin
2021-10-18T07:54:25+00:00
Fire alarm maintenance at New Covent Garden Market, Nine Elms, SW8
admin
2021-09-21T02:10:08+00:00
CCTV Security System Installation At Vauxhall City Farm
admin
2021-09-21T01:29:15+00:00
Electronic Security Systems With Access Control At The Hudson, London
admin
2021-10-18T07:54:25+00:00
Fire alarm maintenance at New Covent Garden Market, Nine Elms, SW8

Nothing but praise from my experience from WLS. Fast, Efficient, Professional & friendly staff. Helped me out with a few sites with CCTV & Door entry issues in the past and have always managed to get the issues sorted. Highly recommended!