Electric Gate Manufacturers
Create a safe space with WLS – leading electric gate manufacturers operating in London and the South East.
Automated Security Gates
Most people ask 3 questions when looking at products from different electric gate manufacturers. Will it make us safer? Will it look nice? And will it add value should we want to sell? With WLS, the answer to all of those can be yes. Your job is to decide which material you prefer and whether you'd like a bespoke design or standard installation. We can do the rest!
Full Range Of Automated Security Gates
We are electric gate manufacturers that have been working in the industry for more than two decades. We now work with some of the industry leaders and are a Gate Safe approved company. Our dedicated automation and fabrication workshop gives us the opportunity to offer a range of products from steel security gates to wooden bi-folds. We offer free quotes and expert advice so you can rest assured you're getting the most for your money. Don't hesitate to call and ask questions or find out more about our range of products. Our team are on hand to help at 020 8676 4300.
Security
As electric gate manufacturers, we will first consider what level of security you're looking for. This will determine the best material choice and also if we should be integrating an access control system. Do you want full control over who comes and goes? Or is it a residential property where certain people will have transmitter fobs that allow them to control the gates when needed? These are the questions we ask to tenure our team is offering you the best possible product. After this, we will of course take into account preferences and budget.
Style/Material Choice
Here, we will give you options based on personal preference. That's why we prioritise communication with customers. Once we understand what you like, what style your gates will be complimenting and what requirements you have, we can lay out a few products for you to choose from. Steel, aluminium and timber all have different qualities and advantages. Our timber is also collected from sustainable sources, so you can be sure we're planting more trees for each one we use.
Security Fencing With Gates
WLS can provide you with even more comprehensive security with our huge range of security fencing. It can be integrated with automated security gates to give you the level of protection and privacy you require. The robust fencing will ensure you're entire perimeter is secure and you can rest assured that expert engineers and technicians have worked their magic. Keep out that unwanted attention and keep in your pets and little ones.
Electric Gate Repair
There are a few reasons you might need a gate repair service. That's why we have expert engineers that help you maintain each gate or fencing structure. You should be looking out for these signs and acting on them as soon as possible:
Worn appearance – cracks, warping etc
Rust – may be in hard to see places, also check the mechanics
Unusual sounds – creaking or cracking noises when they open or close
Slow-moving or stiffness – could be a sign of worn mechanisms or debris in any tracks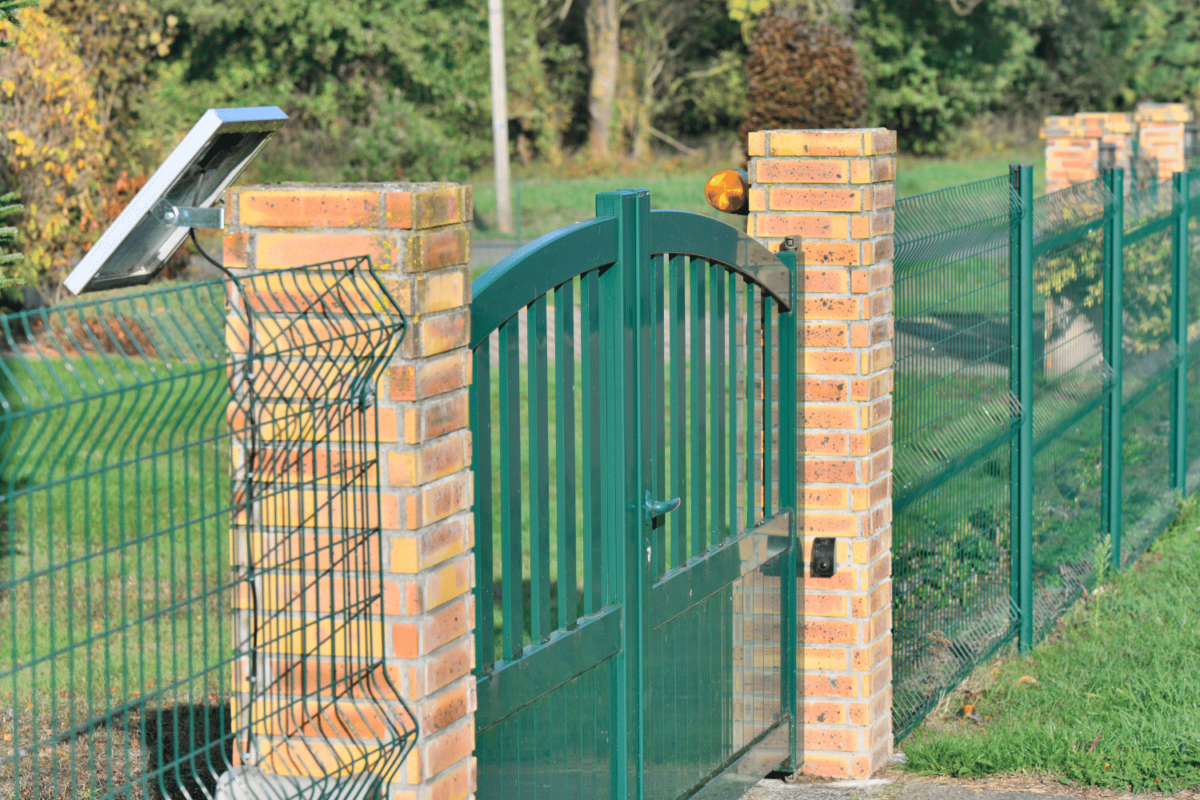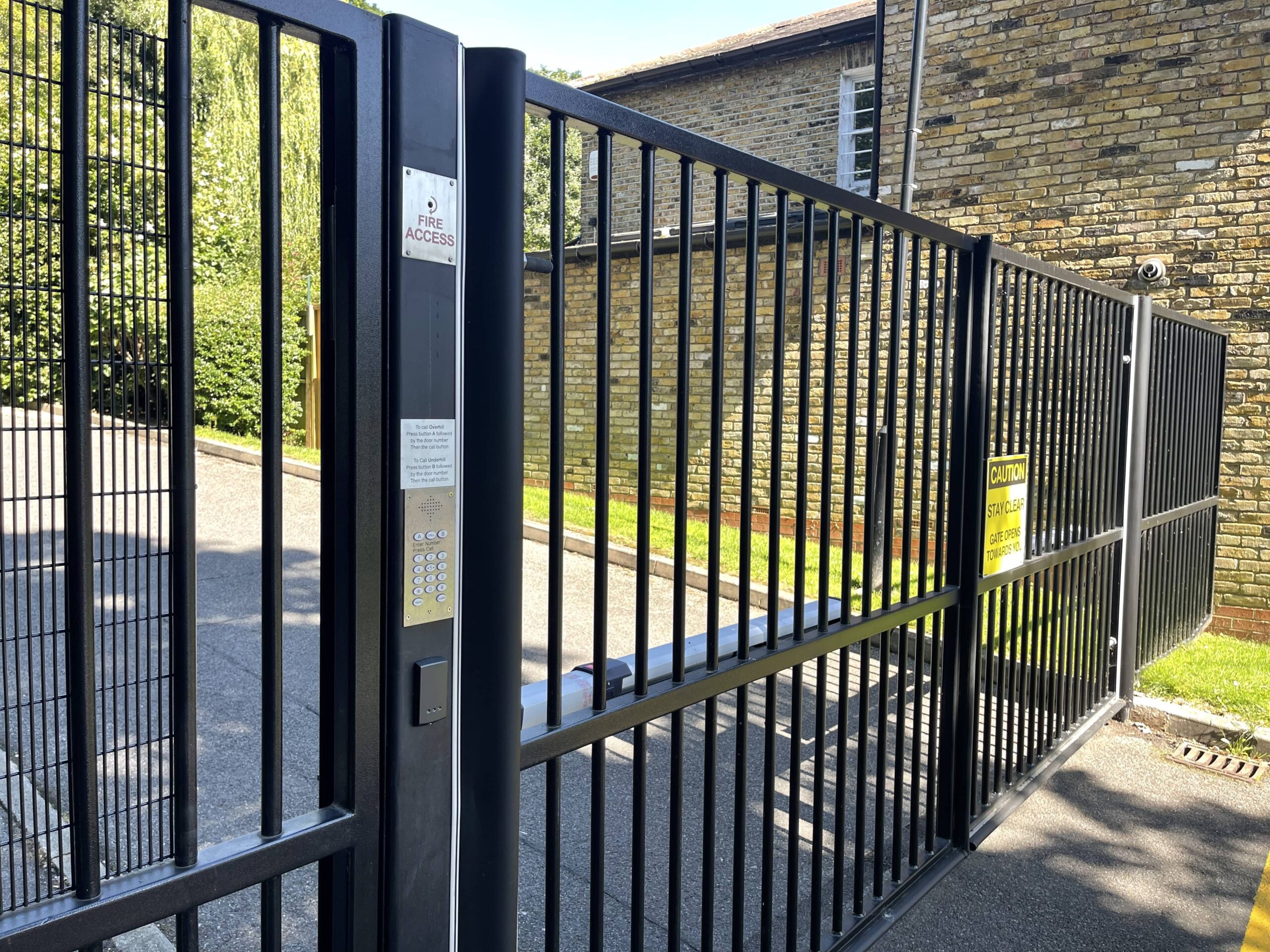 Talk To Us About A Security Gate Installation Or Automated Gate Repair
WLS is one of the leading security gate suppliers in London and the South East. We are FAAC approved with a full range of security industry accreditations. We take a flexible, agile approach to understand your environment and your needs, regardless of the size or scope of the project.
We employ the very best engineers and technicians, all of whom bring their own unique skills and experience to the business. Whatever your security system requirements, you can expect expert advice and cutting-edge installations. For a free site survey and quotation, call us on 020 8676 4300 or fill out our contact form.
The WLS Guarantee – Creating Safe Spaces
* First Time Fix or Solution Provided Every Time *
We strive to be the World's Leading Security Company, with an uncompromising focus on customers and the solutions we deliver. Our WLS team knows how important it is to create safe spaces you can trust, whether for your family home or business. 
With over 30 years of experience in the industry, our expert team have closely followed the latest trends and developments in security technology. From our first installation to where we are now, our customers have always been our focus – providing an effective and high-quality result consistently. We're proud to offer our unrivalled WLS guarantee to each of our customers. 
Our Work
admin
2021-10-18T07:54:25+00:00
Fire alarm maintenance at New Covent Garden Market, Nine Elms, SW8
admin
2021-09-21T02:10:08+00:00
CCTV Security System Installation At Vauxhall City Farm
admin
2021-09-21T01:29:15+00:00
Electronic Security Systems With Access Control At The Hudson, London
admin
2021-10-18T07:54:25+00:00
Fire alarm maintenance at New Covent Garden Market, Nine Elms, SW8

We are a Primary school in the Wembley area, we had new automated and pedestrian gates installed. I must say that I have been most impressed from start to finish, the whole process has been a positive experience. The professionalism, helpfulness and willingness to go above and beyond what was agreed to ensure everything went smoothly. I can't praise these guys enough they made the whole process seem really easy. I would without hesitation recommend these guys. You will be good hands without question. Keep up the good work, it doesn't go unnoticed.