By law, multiple occupancy buildings like flats are required to provide escape routes that are free from smoke in case of a fire. This would also allow fire crews the best access to each property should they need to attend the scene. 
Automatic Opening Vents, or AOVs as they are commonly abbreviated, are systems installed in homes and businesses that offer extra ventilation for daily use and in the event of a fire to draw out smoke. They consist of a control system that allows for bespoke manual or pre-programmed opening and closing of roof lights, windows or other means of ventilation. 
They offer plenty of benefits to any property but are particularly useful in smaller spaces whereby traditional fire prevention methods would not be suitable. 
How Do Automatic Opening Vents Work?
Advanced control systems typically include temperature, humidity and CO2 sensors. These allow you to maintain a comfortable environment day to day as well as be able to detect signs of smoke. 
When these levels surpass optimum conditions, it will trigger the window to open and release smoke from the premises. During a fire, smoke poses the greatest immediate danger to any occupants and so AOVs can be used to create a safer escape path and reduce the risks associated with smoke inhalation. 
Furthermore, WLS can integrate your AOV with your alarm systems in order to get the quickest and most reliable response in the event of a fire. When both of these systems work together, you are providing the best protection possible for occupants. Typically used in residential corridors – they can ensure those on higher levels can exit the building and have as much time as possible to take action if they need to. 
Who Needs An AOV?
To comply with the latest building regulations, every communal stairwell must have automatic opening vents installed. This will include properties such as apartments, flat blocks, hotels and even underground car parks. 
Similarly, you may find investing in an AOV useful to keep enclosed or smaller areas well ventilated. This could include server rooms, office corridors or internal meeting rooms. While their main use is part of a fire prevention system – they can make great additions to any building for other purposes too. 
Versatility
Different types of automatic opening vents can be installed into a variety of spaces. They can be designed to fit your building perfectly as to allow for ample ventilation within a confined area. 
You could have multiple systems installed across the premises, all with different dimensions. This simply ensures your building is complying with health and safety regulations as well as making the most of the space you have. 
Similarly, when you're not relying on them as part of your fire prevention system, AOV roof lights can be used to enhance natural daylight in otherwise dark and confined rooms. 
Many offices and high-security buildings are not able to have direct access to the outside. This means they tend to be four walls and a ceiling coping with artificial lighting.  Where possible – this style of AOV can offer more natural light and fresh air, without compromising the security of the building as much as regular windows.
Benefits Of Automatic Opening Vents
Apart from the need to comply with building regulations, there are many reasons why you should be using AOVs as part of your strategy to prevent fire and smoke damage. 
1. Reduce the amount of smoke and heat inside the building during a fire.
This is beneficial to the occupants as it reduces the likelihood of critical smoke inhalation which could lead to severe health problems. It is the main risk when a fire breaks out in multi-occupancy buildings. 
Similarly, this can also help to reduce the overall damage inflicted on the property itself. With less smoke – you will find an overall cleaner environment, resulting in less ash and charing from the heat. Similarly, reducing the heat can again help occupants escape with fewer consequences. 
2. Reduce the financial impact of a fire. 
Giving the smoke somewhere to go will significantly reduce the building damage. This will help to reduce costs where cleaning, roof repairs, decorating and other maintenance may be necessary. 
By containing the fire and its output as much as possible – you stand a better chance at extinguishing it before the full impact has taken effect. This will also save tenants a lot of money in repairing their own flats or apartments in a residential area.
3. Better visibility for escapees and fire crew.
In the event that the building needs to be evacuated – our automatic opening vents release smoke from the area and allow for much better visibility through narrow halls and stairways. This improves the occupants' ability to exit unharmed and as efficiently as possible.
Similarly, if a fire crew needs access to the building and are aware of people still inside – they will be able to navigate around different areas quickly and find any remaining occupants that may even need extra help. Without this extra ventilation, lower levels of the building could be completely filled with smoke and heat, leaving it almost impossible to see or move. 
4. They do not require manual triggering. 
Probably the most important benefit of an AOV is that they carry out their task without manual intervention. This means that in the event of a fire – no one will need to remember amongst the panic to open them. They simply respond to the change in environment and allow the occupants to put their own safety above the use of this system. 
As well as this, if the building was ever unattended in the event of a fire, the systems would still activate. Therefore, you could still benefit from the reduced building damage and costs. 
Part Of A Holistic Fire Safety System
While an AOV is vital for reducing smoke and facilitating access to certain areas, it should always be used in conjunction with other systems. 
Our experts at WLS offer fully programmable installation of fire alarms, voice alarm systems, intercoms and smoke detectors. All of which can be used to enhance the protection your AOV will offer. Integrating these systems together will ensure a cohesive and fully optimised fire safety strategy and when you choose WLS to solve this, you will always be provided with the highest quality service. 
Furthermore, very early smoke detection apparatus (VESDA) will also help to reduce the risk of smoke inhalation, damage and prolonged exposure to fire. Where early warning of a fire is fundamental, VESDA systems can provide a fast and reliable response to smoke. In turn, your automatic opening vents should trigger, allowing you both the time to react and the greatest visibility upon exiting the building. 
Types Of AOV
While all residential and communal stairwells are required to have one, the size, shape and use of that area will impact the type of AOVs you may have installed. 
Mechanical Smoke Ventilation System
This type will remove as much smoke and heat as possible with the same goal as we have discussed above. However, it will do so with the help of powered elements such as fans. This forces the smoke to move in the direction of other grills or vents, in order for it to escape the building. These are often found where natural ventilation and airflow is not possible or inadequate. 
Car Park Ventilation
Jet fans are used here to clear smoke quickly from underground or enclosed car parks. Dampers, extraction fans and other methods are often used in conjunction with these systems to ensure the smoke is forced out the correct way and not redistributed into the building.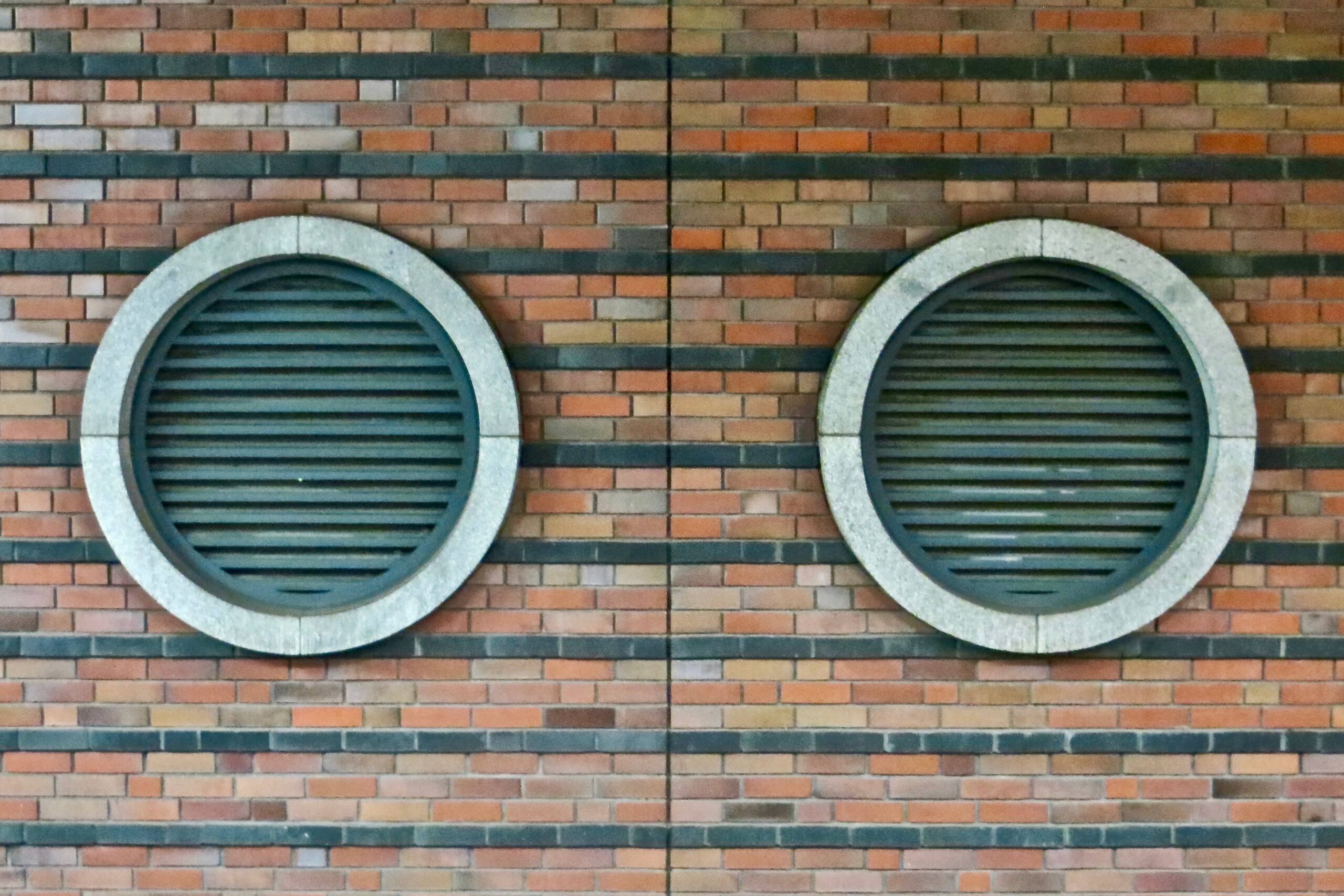 As well as this, they are often used with other ventilation systems day to day in order to reduce the emissions produced by vehicles and remove some of the harmful gases that could build up.
Single Leaf Smoke Vents
The most popular option lies in the AOV that has a single point at which it opens. Much like a skylight, they offer a mechanical window that will open on detection of smoke and other abnormal levels. 
Double Leaf Smoke Ventilation
These work in exactly the same way as above – except they are more equipped for tackling smoke in larger areas. Places like factories and workshops may rely on such systems to disperse smoke quickly. 
Complete Your Fire Security System Today With WLS Automatic Opening Vents
We take the most professional approach to fire security and offer some of the leading fire alarms, smoke detection and intercom systems on the market. Integrating every aspect with a central control panel or in combination with other security measures will ensure your building is fully optimised and automated where possible.
AOVs give you reliable protection from smoke and heat build-up and without the need for manual intervention, meaning even unoccupied buildings can benefit from the advantages of fast ventilation. 
While they need to be properly maintained and inspected, our engineers will service all of your systems as standard in every call out. Whether we have installed them or not – you can rely on a thorough inspection every time. 
So if you're looking for the next addition to your security and fire protection strategy – get in touch with our team today. From full security systems and CCTV to intruder alarms, we can install and maintain them for you. 
Our customers have always said it's our people that set us apart – we know how important it is you work with a company you can guarantee the right results from. Contact our team for further details on how we can help you with remote monitoring services and first-class alarm systems on 0208 676 4300.
The WLS Guarantee – Creating Safe Spaces
* First Time Fix or Solution Provided Every Time *
We strive to be the World's Leading Security Company, with an uncompromising focus on customers and the solutions we deliver. Our WLS team knows how important it is to create safe spaces you can trust, whether for your family home or business. 
With over 30 years of experience in the industry, our expert team have closely followed the latest trends and developments in security technology. From our first installation to where we are now, our customers have always been our focus – providing an effective and high-quality result consistently. We're proud to offer our unrivalled WLS guarantee to each of our customers.