Why You Should Search For 'Burglar Alarms Near Me'
High-tech burglar alarms that are installed by a rated, local business to keep you secure at home or at work.
Protect Before You Have To Act
Don't leave it until it's too late to install one of our burglar alarms London. Just by having a system in place, you can drastically reduce the number of security breaches you may encounter. Whether it's for your home or business, our systems can seamlessly integrate with other devices to give you a completely secure solution. To be sure your system is installed and maintained properly, enlist the help of some professionals. We are here to create a safe space for you and leave you satisfied everything is secure.
NSI Gold Approved
We're an NSI (National Security Inspectorate) gold approved burglar alarm installer, with more than 25 years of experience installing intruder alarm systems. You should be searching for 'burglar alarms near me' to make sure you're working with reliable installers to professionally fit and maintain your systems. That way you can get the best protection and rest assured your property's security is running smoothly.
We offer free quotes and expert advice so you can rest assured you're getting the most for your money. Don't hesitate to call and ask questions or find out more about our range of products. Our team are on hand to help and discuss your best solution at 020 8676 4300.
GPRS Intruder Alarms London
Searching 'burglar alarms near me' might bring you to our GPRS alarm systems. Their clever technology utilises mobile networks and 4G to transmit signals. You'll feel safer knowing your house can be monitored from anywhere in the world. We provide the latest tech so that you're always getting the best choice for your home or business.
Who Needs A Burglar Alarm?
No matter the size of your property or what it's used for, you will benefit from having an intruder alarm installed. While we hope they'll never be triggered, it's best practise to keep a system up and running should a case arise where you need to be aware of who's in the building. We install alarms all over London and the South East in places like:
Industrial areas such as offices, warehouses and factories
Residential homes and garages
Commercial premises including shops, restaurants and hotels
Storage facilities
Local Burglar Alarm Installers
We have installed alarm systems all over London and the South East and you'll struggle to find a job we haven't done! Taking your budget, location and personal preference, our team of experts have options to suit everyone. Whether you want a simple bells-only alarm or full-blown security system, we have a range of different technologies you can decide from.
Emergency Response
Another perk to searching 'burglar alarms near me' is having our Redcare services incorporated. When you need it the most, the system alerts emergency services to ensure the fire brigade responds at the most vital moments. Even if you're not home, we can arrange keyholders so there is plenty of access and you property is kept safe.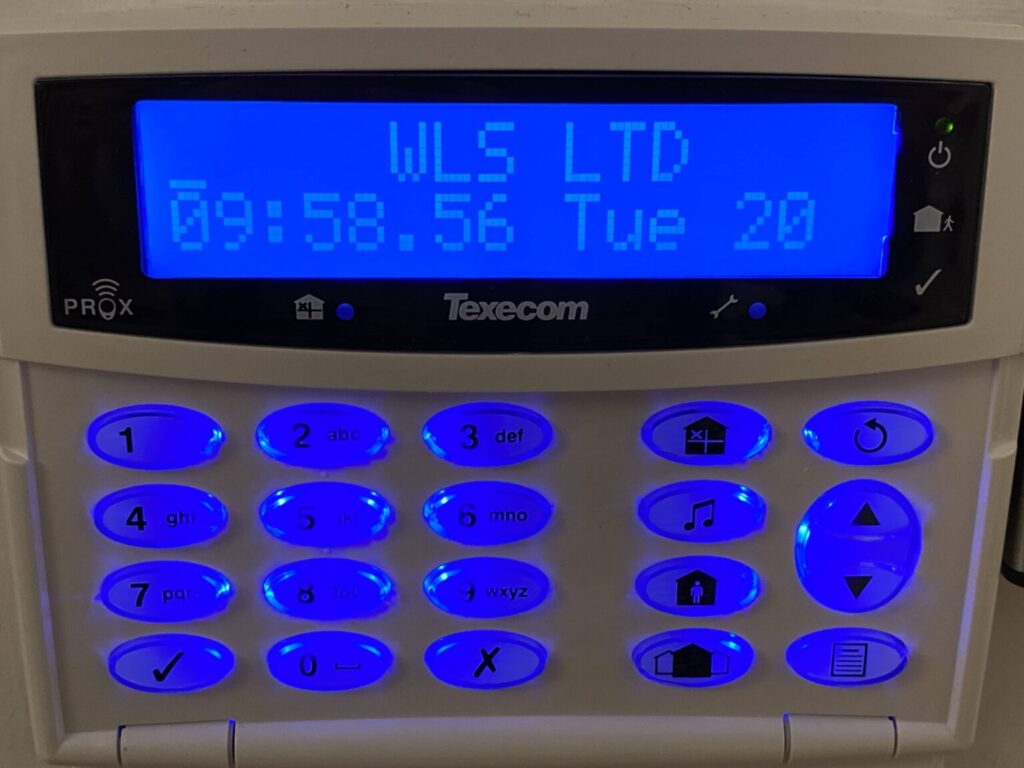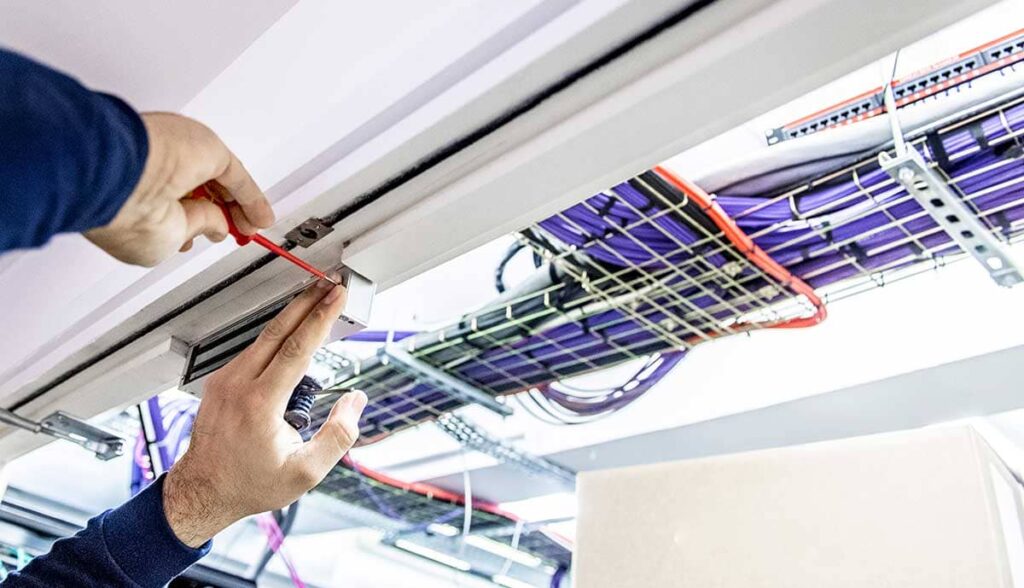 Talk To Us About A Security Installation Or Security Cameras London
WLS is one of the leading security gate suppliers in London and the South East. We are FAAC approved with a full range of security industry accreditations. We take a flexible, agile approach to understand your environment and your needs, regardless of the size or scope of the project.
We employ the very best engineers and technicians, all of whom bring their own unique skills and experience to the business. Whatever your security system requirements, you can expect expert advice and cutting-edge installations. For a free site survey and quotation, call us on 020 8676 4300 or fill out our contact form.
The WLS Guarantee – Creating Safe Spaces
* First Time Fix or Solution Provided Every Time *
We strive to be the World's Leading Security Company, with an uncompromising focus on customers and the solutions we deliver. Our WLS team knows how important it is to create safe spaces you can trust, whether for your family home or business. 
With over 30 years of experience in the industry, our expert team have closely followed the latest trends and developments in security technology. From our first installation to where we are now, our customers have always been our focus – providing an effective and high-quality result consistently. We're proud to offer our unrivalled WLS guarantee to each of our customers. 
Our Work
admin
2021-10-18T07:54:25+00:00
Fire alarm maintenance at New Covent Garden Market, Nine Elms, SW8
admin
2021-09-21T02:10:08+00:00
CCTV Security System Installation At Vauxhall City Farm
admin
2021-09-21T01:29:15+00:00
Electronic Security Systems With Access Control At The Hudson, London
admin
2021-10-18T07:54:25+00:00
Fire alarm maintenance at New Covent Garden Market, Nine Elms, SW8

Nothing but praise from my experience from WLS. Fast, Efficient, Professional & friendly staff. Helped me out with a few sites with CCTV & Door entry issues in the past and have always managed to get the issues sorted. Highly recommended!