Door Entry Access Control System
Streamline your security with the latest door entry access control system from WLS.
Fully control access rights to your property at any time, for any room, from anywhere in the world.
Having over 30 years of experience, we know how important it is to have the most reliable and secure door entry access control system. That's why we work with the leading experts in the industry – Honeywell Security UK & Paxton access.
Every solution we provide is unique and dedicated to our client's needs. Every building is different and therefore so should be every solution provided. WLS prides itself on fantastic customer service and ensuring that no detail is overlooked.
Benefits Of Video Access Systems
Video security systems include the same audio link as regular intercoms for door access control whilst also establishing a visual link so you can both talk to and see the caller. High definition video and high-quality audio make this process reliable and easy day or night.
Rest assured that no matter who is visiting, or what time it is, our system will help capture and secure your premises.
Forget The Keys with a truly keyless solution.
Going for a keyless door entry access control system can eliminate the need for multiple key holders and makes multiple access points more possible:
RFID (radio frequency identification) – operating proximity door locks, through the use of a proximity card reader with proximity key fobs and key cards.
Biometric access control systems using fingerprint or retina readers.
Access control card readers, using smart cards or swipe cards help maintain control and access.
A system with very few limitations when it comes to user access.
Comprehensive Access Control
If you're worried it'll be too difficult to link lots of doors and gates within your larger premises, don't!
That's what our experts are here for.
We can use the latest technology that links your cards and fobs with a staff database. You can then issue them to each individual with their credentials updated as and when needed.
Not only will you be able to grant or deny access to each person and set their permissions for different areas it only takes a fob or a security card.
No more lost keys and no more challenges with keyholders having to be on site.
In addition to our door entry system & intercom installation services, WLS also operates a repair and maintenance service.
We will draw up a detailed maintenance plan for you to make sure everything keeps running as well as the very first day.
Our service contracts are an optional extra and ensure that your systems remain in tip-top condition for as long as possible.
Be In While You're Out
Are you away a lot, but would still like to keep an eye on the security of your building? IP integration will complete your door entry access control system. Have live video and playback ready at your fingertips. You can view footage from your mobile or other compatible smart devices. With this technology, it'll be like you're in, even if you're always out.
A fantastic tool for any security-conscious person or security team looking after multi-site locations.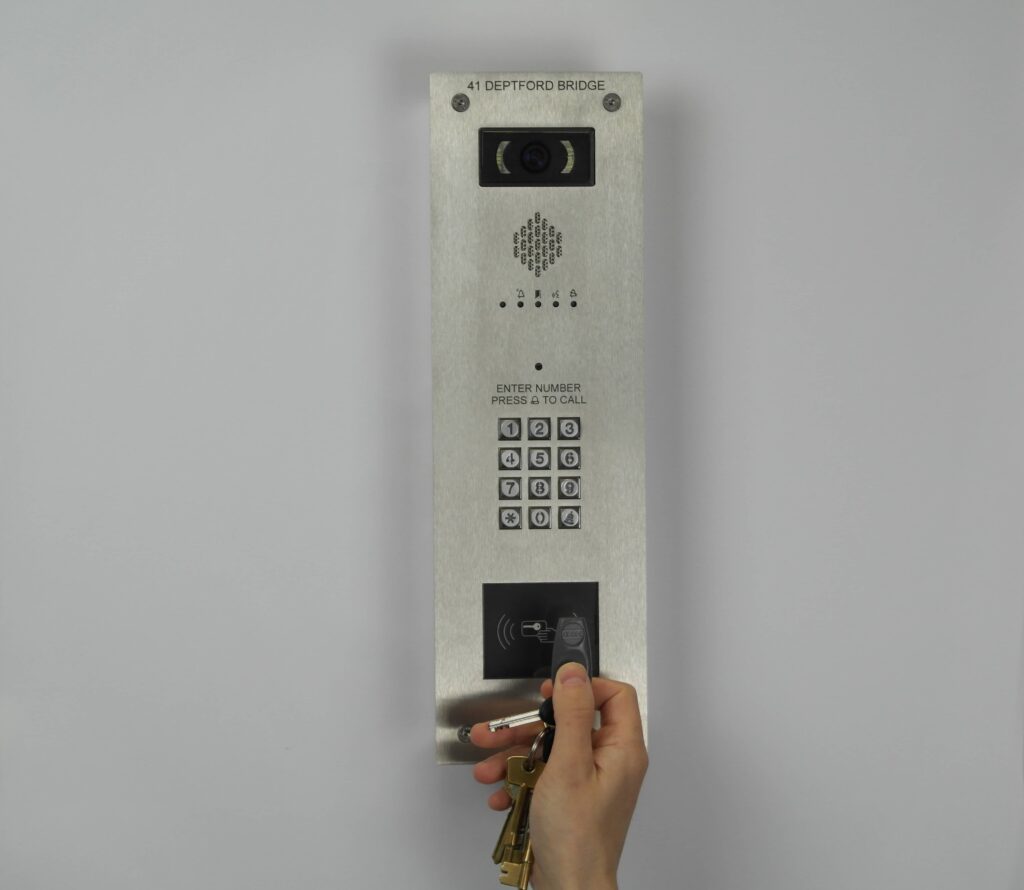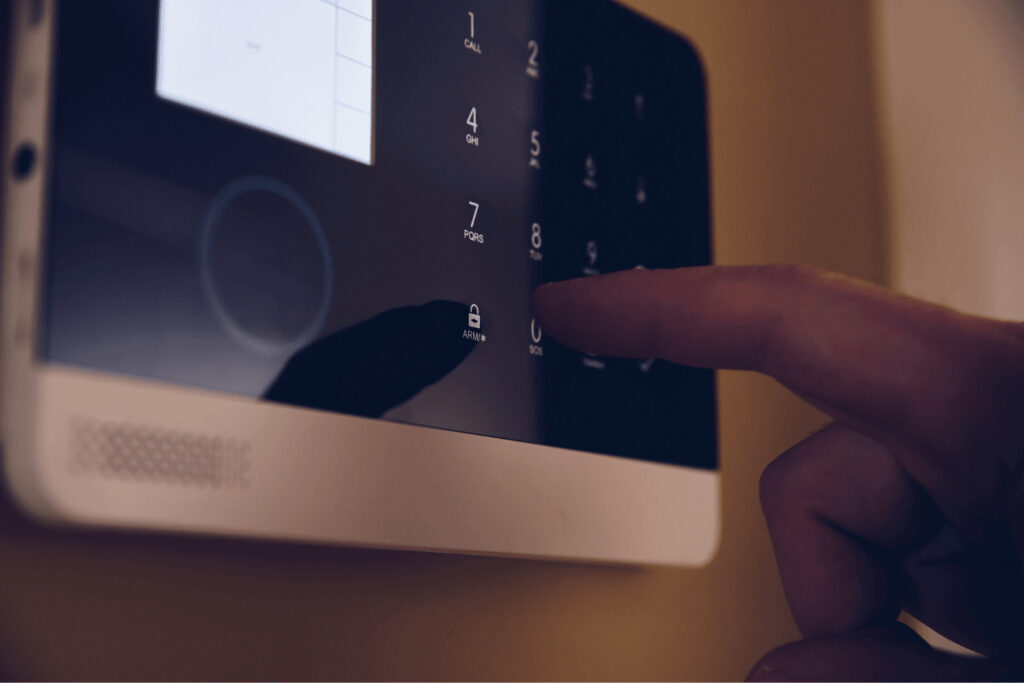 Talk To Us About Access Control Systems London
WLS is one of the leading access control system suppliers in London and the South East. We are FAAC approved with a full range of security industry accreditations. For a free site survey and quotation, call us on 020 8676 4300 or fill out our contact form.
The WLS Guarantee – Creating Safe Spaces
* First Time Fix or Solution Provided Every Time *
We strive to be the World's Leading Security Company, with an uncompromising focus on customers and the solutions we deliver. Our WLS team knows how important it is to create safe spaces you can trust, whether for your family home or business. 
With over 30 years of experience in the industry, our expert team have closely followed the latest trends and developments in security technology. From our first installation to where we are now, our customers have always been our focus – providing an effective and high-quality result consistently. We're proud to offer our unrivalled WLS guarantee to each of our customers. 
We're happy to answer any questions you have. Please feel free to contact us today.
Our Work
admin
2021-10-18T07:54:25+00:00
Fire alarm maintenance at New Covent Garden Market, Nine Elms, SW8
admin
2021-09-21T02:10:08+00:00
CCTV Security System Installation At Vauxhall City Farm
admin
2021-09-21T01:29:15+00:00
Electronic Security Systems With Access Control At The Hudson, London
admin
2021-10-18T07:54:25+00:00
Fire alarm maintenance at New Covent Garden Market, Nine Elms, SW8

Nothing but praise from my experience from WLS. Fast, Efficient, Professional & friendly staff. Helped me out with a few sites with CCTV & Door entry issues in the past and have always managed to get the issues sorted. Highly recommended!