Affordable and Secure Electric Aluminium Gates
Secure your house on a budget with reliable and secure aluminium gates from WLS.
Less Wear and Tear
Electric aluminium gates are more resistant to corrosion than wrought iron gates. This means they'll probably last you longer and look better in the long run. As well as this – their lightweight structure will cause less wear and tear to the tracks they run on. So you won't need to worry so much about the maintenance costs. (Although it's good to keep an eye on them!) If you're struggling to decide which material or style to settle on, read on and find out more. Or get in touch with our team today!
Good As New
Electric aluminium gates are like the superman of the gate world. Unlike timber or PVC material, you won't see them warp, drop or crack over time. They're stronger than you might think! You can be sure that your entrance will stay strong at looking its best for years to come. If you look after them and treat them correctly, you can avoid any damage that may cause maintenance costs to increase. Keep the mechanism in working order and don't put any unnecessary strain on the gates. Then you'll be set for years!
Budget-Friendly
Electric aluminium gates are generally less expensive than other options. So even if you're looking for a lower price range – you can get secure and strong options for your home. Just because you're not spending as much, doesn't mean you're getting lower quality. All of our materials are top of the range and we work with top industry leaders to provide you with the best. If you still haven't heard enough – our team are just a call away. We will assist you with any uncertainty and talk through all of your options.
Water-Resistant
Unlike the more traditional option of wooden gates – electric aluminium gates naturally form a protective layer over time that effectively seals the material. This can extend its life span significantly and protect it from water damage that would warp or rot wooden gates. It's less effort to prevent degradation that will last a long time.
Less Force Needed
Thanks to the lightweight nature of electric aluminium gates, they do not need as much force as iron or steel to open and close. This makes them very easy to automate. If you need a more powerful system, it could cost more and also be more susceptible to wear and tear over time. So not only does it benefit your pockets, it benefits the mechanism too. Not only this – the less force needed, the safer the gate. You're less likely to run into any trouble with pedestrians this way so not only will they keep your home or business safe, they keep you safe too.
Safe
Another benefit to needing less force is that it actually makes the whole system safer. If it needed to suddenly stop or move quickly, it could do so with minimal effort. You'll have less force acting on any obstacles (or people) that might get in the way. Safety is the biggest concern where vehicles or pedestrians are involved – so consider this when choosing your new gates. Even if you're expecting vehicles exclusively, there may be times where pedestrians follow a car in or out. There's no such thing as taking too many precautions.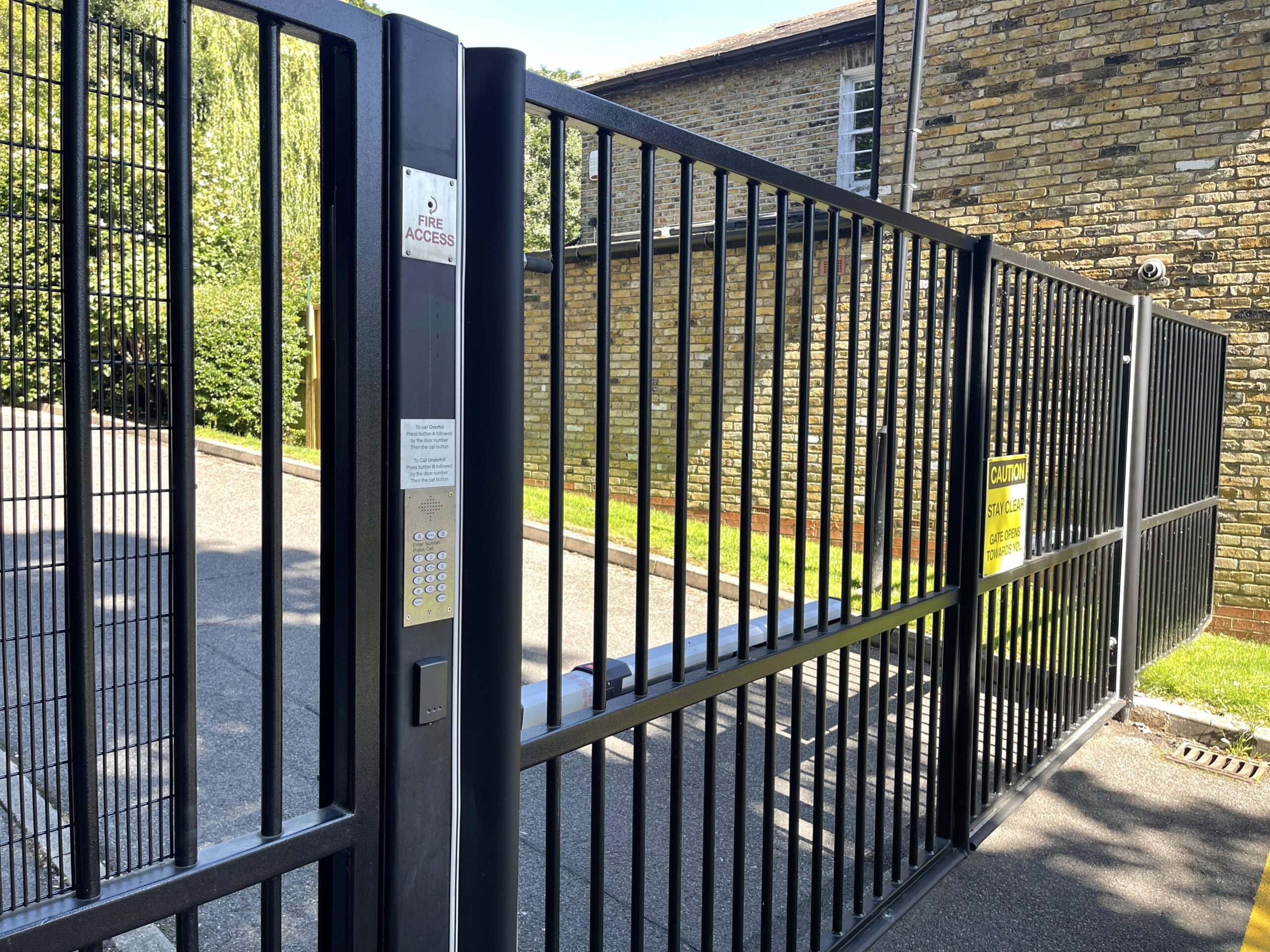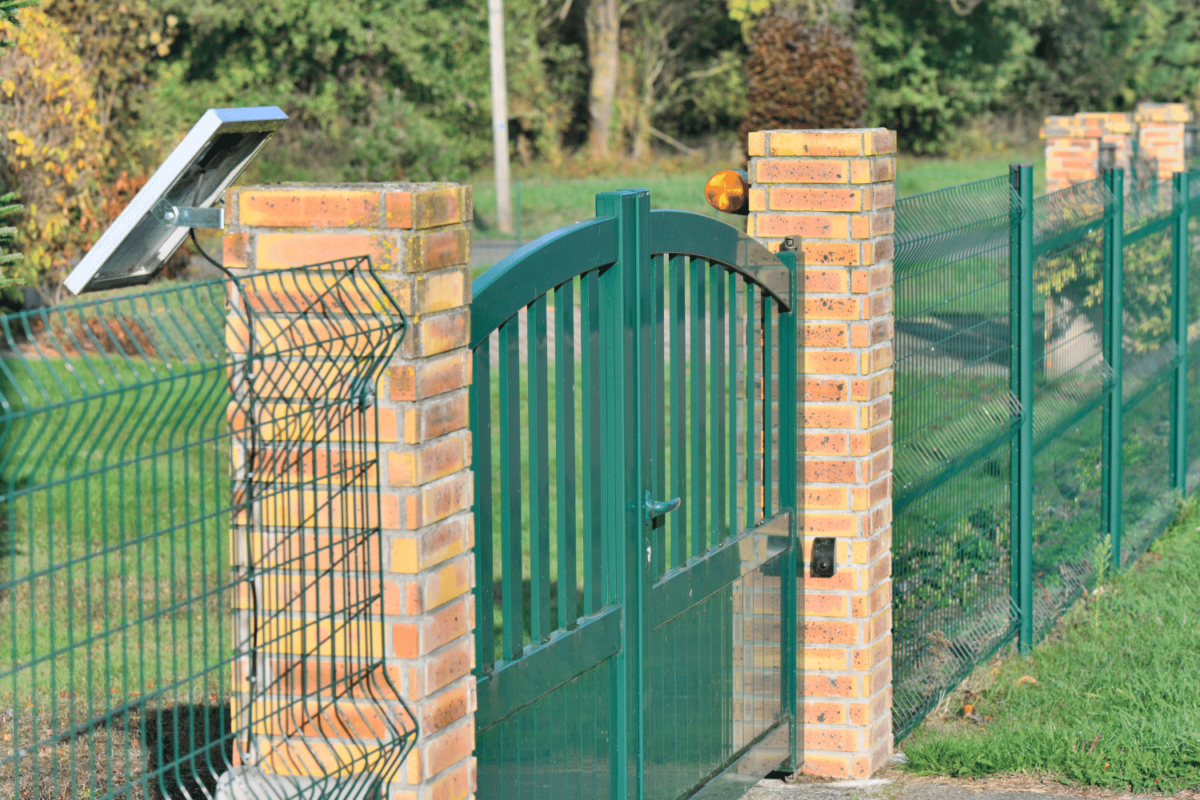 Talk To Us About A Security Gate Installation Or Automated Gate Repair
WLS is one of the leading security gate suppliers in London and the South East. We are FAAC approved with a full range of security industry accreditations. We take a flexible, agile approach to understand your environment and your needs, regardless of the size or scope of the project.
We employ the very best engineers and technicians, all of whom bring their own unique skills and experience to the business. Whatever your security system requirements, you can expect expert advice and cutting-edge installations. For a free site survey and quotation, call us on 020 8676 4300 or fill out our contact form.
The WLS Guarantee – Creating Safe Spaces
* First Time Fix or Solution Provided Every Time *
We strive to be the World's Leading Security Company, with an uncompromising focus on customers and the solutions we deliver. Our WLS team knows how important it is to create safe spaces you can trust, whether for your family home or business. 
With over 30 years of experience in the industry, our expert team have closely followed the latest trends and developments in security technology. From our first installation to where we are now, our customers have always been our focus – providing an effective and high-quality result consistently. We're proud to offer our unrivalled WLS guarantee to each of our customers. 
Our Work
admin
2021-10-18T07:54:25+00:00
Fire alarm maintenance at New Covent Garden Market, Nine Elms, SW8
admin
2021-09-21T02:10:08+00:00
CCTV Security System Installation At Vauxhall City Farm
admin
2021-09-21T01:29:15+00:00
Electronic Security Systems With Access Control At The Hudson, London
admin
2021-10-18T07:54:25+00:00
Fire alarm maintenance at New Covent Garden Market, Nine Elms, SW8

Emergency call-out for a faulty house alarm. Boss Matthew was very helpful on the phone, especially given my vague description of the system. The engineer was round within a couple of hours and sorted things very quickly. 10/10 would definitely recommend.