While everybody is focused on making wish lists and hitting the sales in time to stock up for Christmas day – we tend to forget about the increased risk of burglary at this time of the year. 
Thieves are well aware of all the brand new gifts you'll be hiding away to go under the tree on the 24th and will be on the lookout for particular targets. This, paired with the darker nights and shorter days opens up local homes for devastating burglaries around the Christmas period. Similarly, offices will be unoccupied and should be left as secure as possible. 
We want you to be able to relax, enjoy and spend the festive season with the ones you love – not have to worry about the safety of your family and assets. That's why we have put together these crime prevention tips.
1. Invest In An Intruder Alarm
We specialise in top of the range burglar alarms and installation at WLS. We can't stress enough the importance of securing your property with the proper measures. Firstly, the very presence of an intruder alarm can greatly deter potential burglars as it makes their job much harder. 
Similarly, with people out attending more events and markets or visiting family for extended periods of time, it will give you the peace of mind to know your home is secure while you are away. 
Depending on your needs, we offer GPRS monitoring which means you could keep an eye on your home security from wherever you are. All you need is mobile data. Similarly, if you are going far afield – our RedCare connection allows emergency services to be contacted efficiently and ensure a timely response to the scene in the event of an emergency. Intruder alarms are a fantastic addition to any security system.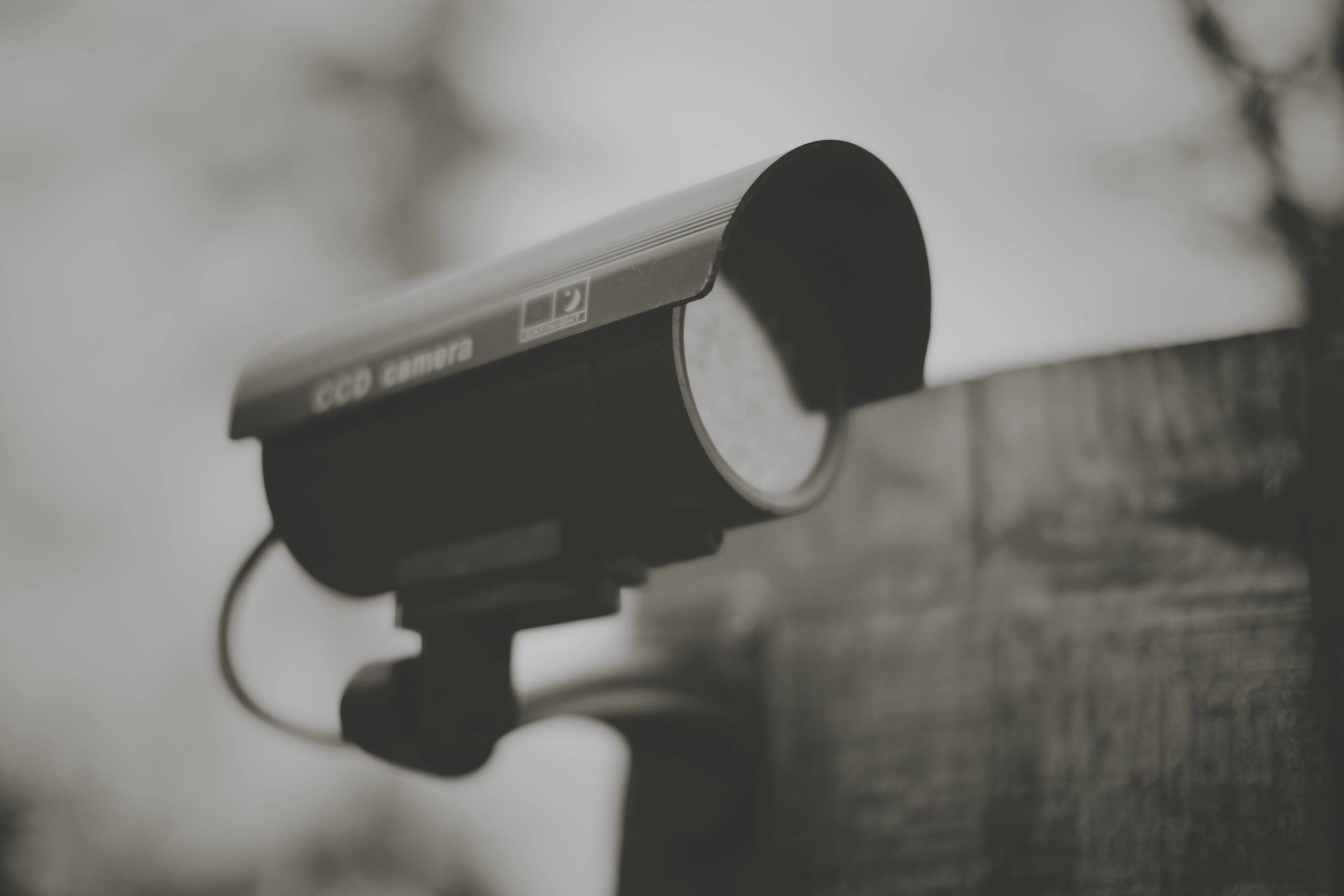 2. CCTV and Surveillance
Another service we offer at WLS is security camera installation. From infra-red cameras to your budget-friendly high-tech home CCTV – we have it all. The benefits of this include:
Further deter potential thieves from attempting to enter your property. If they can see you are making the arrangements to protect the perimeter and have means of identifying them, you are one step ahead. Pairing this with an intruder alarm will complete your home security and put you in the best position this Christmas. 
IP CCTV allows you to monitor your surveillance from a smart device. Similar to new access control like video doorbells – you will always be able to keep an eye on who is coming and going. If you notice something suspicious, it gives you the best opportunity to act quickly before a break-in occurs. 
3. Install That Fire Alarm
It goes without saying that every household or business should have a fire detection system and ideally a carbon monoxide detector too. They are a vital lifeline as they will pick up invisible signs before you notice anything is wrong.
Not only that, it is a legal requirement for all businesses to have a fire detection system or smoke alarms installed and regularly maintained. Not forgetting that once winter comes around, we are making better use of heating systems and fireplaces. Although these are necessary at this time of year, they offer more risk that highlights the importance of fire and smoke detection. 
These are all reasons why you should consider checking and upgrading your current alarm. Making sure they are in working order is the first step, but our WLS engineers can program, install and carry out repairs on state of the art products.
Not only that, but we offer VESDA systems and automatic opening vents as well as traditional fire detectors that will suit each individual property. From flats to office blocks, we can create a safe space for you. 
4. Upgrade Your Door Entry System
Our crime prevention tips will always include this one suggestion. Your front (or back) door is usually the first place potential intruders will try and gain access. It is the key entry point to your home so it goes without saying that it needs to be highly secure. 
Many people are moving away from the traditional lock and key, opting for more intelligent technology. If you're looking to upgrade your system for something that allows you more visibility and control, take a look at our website for more information. Some of the options you have include:
Video door entry systems are becoming far more popular. While they were previously found mainly in apartment buildings and blocks of flats – homeowners are utilising the technology for the same reasons. They allow you to check who is wanting access from the safety of your home. Similarly, if you are away, you can still view the live footage and speak through the intercom systems. This works well at making it seem like the home is occupied even when it is not. 
Touch screen monitors are also available in a variety of styles so that you can implement smart technology while complementing the design of your property. These are extremely easy to use and give you simple control over which entry points are locked or accessible. 
We take pride in creating safe spaces and offering this technology to everyone. All entrance panels we provide are DDA (Disability Discrimination Act) compliant.
5. Trust New Access Control Technology
If you are looking for even more in terms of preventative measures, access control works hand in hand with door entry systems and acts as the first line of defence. Having over 25 years of experience in the industry, we are constantly seeing the development in this technology.
With larger, commercial buildings and offices, it is vital that a close eye can be kept on who comes and goes as well as which individuals have access to certain areas. This is why access control technology is expanding and we are seeing more and more people implement it.
Biometric control is one of the more modern developments that adds an extra layer of security to any premises. This includes retina and fingerprint scanners that utilise the biological data from each individual. It is because of this that many high-security buildings rely on biometrics to ensure only the right people are entering.
If you're looking for something separate to door entry and a little more hard-wearing, bollard or automated gates are installations we carry out for many different buildings. They both provide a robust perimeter and can be integrated with ANPR to increase security levels further.  
6. Integrate Your Access Control & CCTV
ANPR or automatic number plate recognition is a technology that most would associate with emergency services. Nowadays, companies like us can integrate it with CCTV systems to improve access control measures. 
The benefits of this include the option to automate the system. As a result, you do not need to rely on manual control and decision making where people's safety is concerned. You can initially programme the system to detect authorised vehicles and know that anyone else will not be granted access. 
Furthermore, our CCTV installations offer you some of the most advanced cameras from leading manufacturers. This means that not only will you feel more secure, but you can also be sure that you have the best protection possible. 
It's one thing to be able to control who comes in and out, but when you can see them and track the movements of others in your property – you enhance that capability. So if you're looking for extra crime prevention tips and security measures this Christmas, get in touch!
7. Choose Our RedCare Connection
In the event of a fire, our RedCare connection service can be used in conjunction with a security monitoring system. In larger buildings, BMS' are installed to efficiently control and manage every aspect of fire safety and general security. 
Redcare allows links to be sent between these systems and that of the emergency services to immediately alert them to any activity. As a result, you can guarantee the people you need will attend the scene as quickly as possible. No waiting around for you to realise something is wrong. 
The lines are monitored 24/7, so there is no chance of anyone missing the signal. You will have round the clock support and the peace of mind that everybody around you is safe. 
More Crime Prevention Tips With WLS
We want you to be able to enjoy the winter months and indulge in festivities as much as possible. That's why it is important to look after your home and do whatever you can to keep your family and valuables secure. 
Even the small details like locking your windows or leaving a light on at night will greatly reduce the risk of break-ins. But if you want to take it further, WLS are experts in security installation.
From full security systems and CCTV to intruder alarms, we can install and maintain them for you. Our customers have always said it's our people that set us apart – we know how important it is you work with a company you can guarantee the right results from. 
Contact our team for further details on how we can help you with remote monitoring services and first-class alarm systems on 0208 676 4300.
WLS, creating a safe space for you. 
Leading Fire And Security Provider Work To Up The Safety At Channel 4 HQ
The Best Access Control and Door Entry Systems
Top Tips for Keeping Your Home Safe Whilst on Staycation
The WLS Guarantee – Creating Safe Spaces
* First Time Fix or Solution Provided Every Time *
We strive to be the World's Leading Security Company, with an uncompromising focus on customers and the solutions we deliver. Our WLS team knows how important it is to create safe spaces you can trust, whether for your family home or business. 
With over 30 years of experience in the industry, our expert team have closely followed the latest trends and developments in security technology. From our first installation to where we are now, our customers have always been our focus – providing an effective and high-quality result consistently. We're proud to offer our unrivalled WLS guarantee to each of our customers.