Established in 1983, our team at WLS have built an enviable reputation as a leading provider of the fire and security industry. Over the years we have worked closely with some huge names to carry out the highest quality repair and maintenance services alongside our expert installation. 
We believe that working with Channel 4, London Hospitals and Commercial Banking companies displays the scale at which our professionals can work. Not only this – we are proud of the growth we have seen at WLS since we first began. 
This includes all of the personal, domestic maintenance and repair we carry out on a daily basis. To know that local communities, schools and families can live and work soundly each day makes our engineers want to work even harder. Even though we now have a fleet of over 40 vehicles, we are always looking to expand and better the services we offer. This way we can continue to scale up our projects, but stay focused on our local communities as well. 
Our customers say it is the people that set us apart, but why is that?
We Recruit People of The Highest Calibre
As a team, we want everyone to have the best experience when in contact with one of our employees. That's why we ensure every member of WLS is not only highly qualified but experienced in client-facing roles. Customer service should be the backbone of any company. That is why before anything else, we make sure our business is customer-centric.
As well as this, our team of engineers are highly qualified and encouraged to expand their skill set when they work with us. As greatly accredited installers of intruder alarms, access control, CCTV and fire safety systems – it is of utmost importance that our engineers fulfil the highest calibre. 
Similarly, we have the privilege of being approved distributors for many systems and security products. This includes companies such as Honeywell, Comelit, Genetec and Paxton. As a result, we are well rounded as a team and effectively carry out each repair, installation or maintenance service. 
Specialised Skill Sets
Our team is composed of experts that carry out repairs, maintenance and installation for fire, CCTV, access control, intruder alarms, gates and bollards. 
By offering a high level of skill for these services, we can ensure each customer is being provided with an engineer that can answer all of their questions and offer advice and recommendations before carrying out any work. As well as this, we always want to ensure safe spaces are being created and so our team is equipped for routine maintenance as well as emergency repairs and call outs. 
It is because of this that we guarantee a first-time fix or solution for every call out. WLS engineers have the knowledge and experience to source parts, new products or upgrades for every situation. Not only that, we always strive to meet budget requirements with installations and take pride in the systems we work with. This way we can provide easy to use and reliable solutions. 
In-House Coordinators 
Alongside our engineers, we have four in-house service coordinators with extensive experience in the fire and security industry. This streamlines our customer communication and organisation processes as we can keep on top of callouts with our other scheduled work. 
Having dedicated team members manning the phones ensures that no emergencies are missed and we can assign the best people for the job. It also means that we can arrange the most convenient time to respond and act as quickly as possible. Prompt repairs can often help mitigate future issues and will save customers money in the long run. 
Not only that, we can ensure our team is equipped with all of the correct tools and components to successfully complete the call out and reduce the need for further work. Not only does this result in a single charge for the customer, but it means our team can complete more services in a day. 
Climate Conscious
More and more businesses are becoming increasingly aware of the impact we have on the environment. As a result, our team at WLS are striving to become more climate-conscious and eco-friendly within the fire and security industry. A huge part we are playing in this is the electric fleet we have invested in for our engineers.
As a business that travels across London and beyond, we are aware of the emissions we could be contributing as we meet with each customer. However, our fully branded and electric vehicles mean we are well on our way to providing carbon-zero services.
Furthermore, it has encouraged the growth of WLS as we can increase the number of repairs we carry out each month without compromising our environmental impact. With so many charging points across the country, going electric was a no brainer! But pairing that with our company branding means customers always know they can rely on us for a sustainable and reliable service.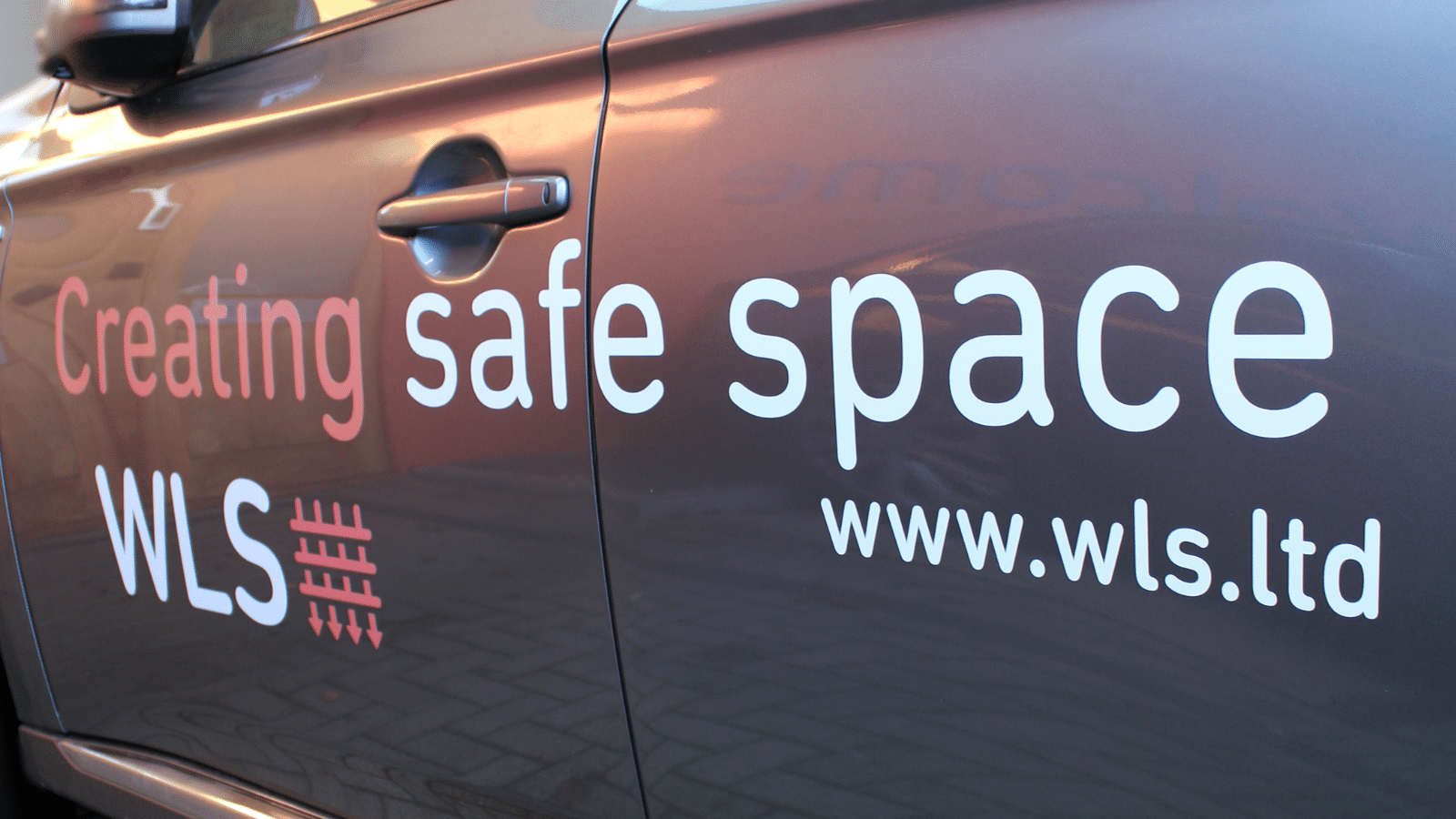 Professional Approach
We didn't just earn the reputation of West London's leading provider in the fire and security industry for our expertise. It's the cohesive and professional package you get when you hire WLS. From the phone call you make to our service coordinators through to the moment our engineers leave your premises – we want you to know you can trust our team. 
To us, being professional doesn't just mean getting the job done well, it is everything in between. That's why we take pride in the people we hire, the way they communicate and how we display our brand. 
Firstly, every employee is equipped with a branded uniform. We do this to demonstrate the confidence we have in our team and the pride each engineer takes in being a part of WLS. As well as this, we strive for complete transparency with each and every customer. We will only provide accurate quotes and advice that will give you the best possible outcome.
We believe that our brand should be promoted and associated with our goals and values. Creating a safe space is what we do and we are proud of how we do so. Our clients have given us fantastic feedback that we believe reflects the work of our employees. As a result, we continue to offer customer service excellence and the highest standards of maintenance and repair. 
The WLS Guarantee
With over 30 years of experience in the fire and security industry, we pay close attention to the changes and developments being made all over the world. As the needs of our customers change, we make sure to reflect this in the training we provide our employees and the skills of the people we hire. Only by doing this will we continue to grow and work towards our goal of being the world's leading security company. 
All of our work is guaranteed and we fix 90% of problems the first time, or, we guarantee to provide you with a reliable solution that fits within your budget. As well as that, you'll never have to worry about missing us. Our in-house team is always there to answer questions and book callouts when you need them. 
From our very first customer back in 1983 to where we are now, customers have always been our main focus. We are proud to offer an unrivalled WLS guarantee that demonstrates high-quality and expert services. It is of utmost importance to us that your safety concerns are laid to rest and that you feel the most secure wherever you are. 
Leading Experts Of The Fire And Security Industry
If you're looking for reliable, unmatched repairs, maintenance or installation for your home or business security – you've come to the right place. Our customers are what drives us and we will ensure you have a solution that fits every need. 
We value feedback and take on board everything we hear from clients. As a result, we are always working to improve our services and adapt to the diverse needs we work with each day. Whether you're looking for advice, major repairs or a whole building to be fitted – don't hesitate to contact us on 020 8676 4300, email info@wls.ltd or fill out our contact form here.
From full security systems such as CCTV and intruder or fire alarms, we can install and maintain them for you. Our customers have always said it's our people that set us apart – we know how important it is you work with a company you can guarantee the right results from. 
WLS, creating a safe space for you. 
Leading Fire And Security Provider Work To Up The Safety At Channel 4 HQ
The Best Access Control and Door Entry Systems
Top Tips for Keeping Your Home Safe Whilst on Staycation
How effective is CCTV for crime prevention?
The WLS Guarantee – Creating Safe Spaces
* First Time Fix or Solution Provided Every Time *
We strive to be the World's Leading Security Company, with an uncompromising focus on customers and the solutions we deliver. Our WLS team knows how important it is to create safe spaces you can trust, whether for your family home or business. 
With over 30 years of experience in the industry, our expert team have closely followed the latest trends and developments in security technology. From our first installation to where we are now, our customers have always been our focus – providing an effective and high-quality result consistently. We're proud to offer our unrivalled WLS guarantee to each of our customers.