Gate Automation – London
We want to make it as easy as possible to create a safe space. That's why we specialise in gate automation – London.
Why You Should Invest In Gate Automation – London
With all the coming and going we do each day, wouldn't it make life a little bit easier if you had automated gates? It's just one less thing to think about. The transmitters will send signals to your system, letting it know you're coming. Whether you fancy sliding or swing gates, each option is just as easy when you decide on gate automation London.
WLS Automation Experts
Automatic electric gates are a key part of any security and access control system. We provide a complete service for gate automation London, working exclusively with the top suppliers, including FAAC, BFT and CAME during every step of the process. From manufacturing and design to installation and serving – we have the professionals for the job. Why get wet and cold every morning, spending that little bit more time getting in and out when you don't need to? Streamline your driveway and make every day that little bit simpler with WLS.
Automated Gate Safety
While automatic gates look fantastic and can be a great security measure, there are some precautions you need to take when using them. Open-faced gates run the risk of opening while someone's limb is between the rails or panels. This is why it's important to stand clear of any moving gate until it has fully opened or closed. You can also add a wire mesh between the gaps to reduce this risk. We will always install and fabricate our products to the highest standard – ensuring everything complies with the latest British standards. So come to WLS for reliable, knowledgeable experts. We always have our customer's safety at the forefront of our minds.
Better With Age
If you're looking for a traditional option that will last as long as you're in your home – wooden gates are your best option. They get better with age from general weathering and will blend in with the natural surroundings. If treated correctly, they run smoothly, look great and can often last longer than some of our metal gate options! If you're looking for something traditional but want to put your own spin on it, get in touch with our team today. (We can even incorporate logos!)
The Installation Process
It's important you have professionals installing your new gates, otherwise, you could run into issues. If they are not set up correctly and levelled – you may find they quickly stop opening all the way or working altogether.
Posts must be installed deep into the ground and fully cemented. If not, the gates might get stuck.
Sliding tracks must be flush as bumps could stop the gates from openeing.
All components must be sealed to prevent water, dirt or insects from entering the system.
Swing Gates
Swing gates are the most popular style chosen by our customers. People seem to love the way they look and the fact they are slightly less imposing than sliding gates. Swing gates add a new style to a property as well as improving safety and security. Incorporating them with a high-tech access control system can complete the look and add even more convenience to the already wonderful swing style. We can create your bespoke gates in our fabrication workshop from your choice of steel, wood or aluminium.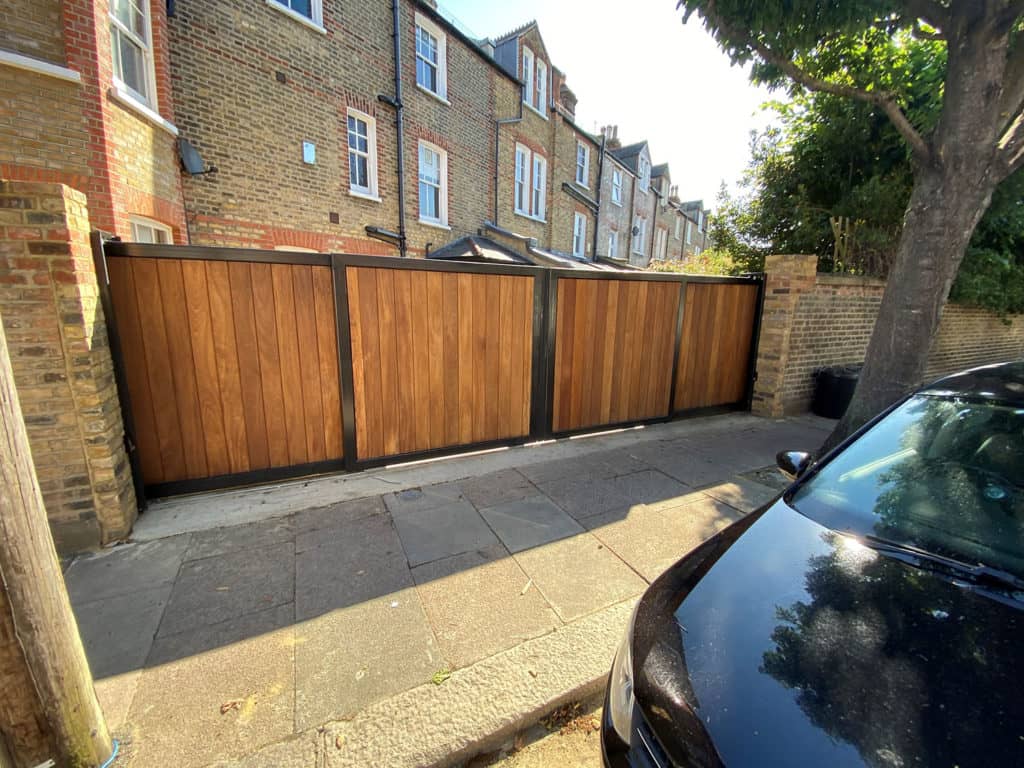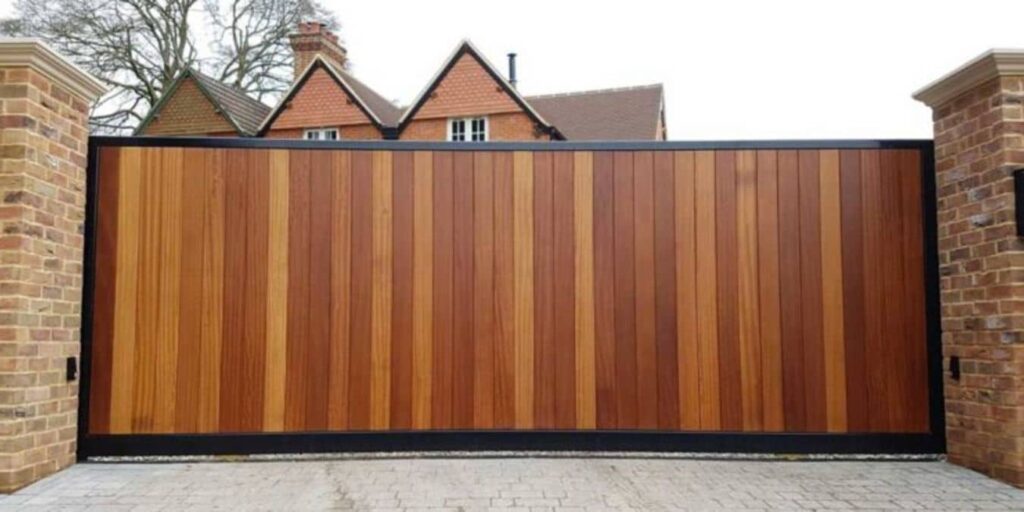 Talk To Us About A Security Gate Installation Or Automatic Gate Repair
WLS is one of the leading security gate and access control suppliers in London and the South East. We are FAAC approved with a full range of security industry accreditations. We take a flexible, agile approach to understand your environment and your needs, regardless of the size or scope of the project.
We employ the very best engineers and technicians, all of whom bring their own unique skills and experience to the business. Whatever your security system requirements, you can expect expert advice and cutting-edge installations. For a free site survey and quotation, call us on 020 8676 4300 or fill out our contact form.
The WLS Guarantee – Creating Safe Spaces
* First Time Fix or Solution Provided Every Time *
We strive to be the World's Leading Security Company, with an uncompromising focus on customers and the solutions we deliver. Our WLS team knows how important it is to create safe spaces you can trust, whether for your family home or business. 
With over 30 years of experience in the industry, our expert team have closely followed the latest trends and developments in security technology. From our first installation to where we are now, our customers have always been our focus – providing an effective and high-quality result consistently. We're proud to offer our unrivalled WLS guarantee to each of our customers. 
Our Work
admin
2021-10-18T07:54:25+00:00
Fire alarm maintenance at New Covent Garden Market, Nine Elms, SW8
admin
2021-09-21T02:10:08+00:00
CCTV Security System Installation At Vauxhall City Farm
admin
2021-09-21T01:29:15+00:00
Electronic Security Systems With Access Control At The Hudson, London
admin
2021-10-18T07:54:25+00:00
Fire alarm maintenance at New Covent Garden Market, Nine Elms, SW8

Emergency call-out for a faulty house alarm. Boss Matthew was very helpful on the phone, especially given my vague description of the system. The engineer was round within a couple of hours and sorted things very quickly. 10/10 would definitely recommend.