What Is A Smart Building?
Step up your tech game with the experts. Turn your property into a smart building with WLS.
In short, a smart building is a building that uses technology to aid its efficiency and economical use of resources. They are designed in such a way that allows them to be ready for new technology to be fitted in the future – always keeping up to date and moving with the times. The idea is to keep the buildings developing at the same rate as technology and new intelligence. This way, they can forever be used as efficiently as possible, with little change in the running of things. As small pieces of data trickle in, managers can amend the way they use resources without creating a large domino effect.
How Smart?
IoT sensors – An IoT system consists of sensors/devices which "talk" to the cloud. Once the data gets there, its internal software processes it and then might decide to perform an action, such as sending an alert or automatically adjusting the sensors/devices without the need for manual monitoring.
Artificial intelligence – AI can learn the habits and routines of the people within a building, and react accordingly. It can understand preferences and adjust certain settings or actions accordingly.
Building management systems – This controls and monitors the building's mechanical and electrical equipment such as ventilation, lighting, power systems, fire systems, and security systems and allows you to see where limitations or strengths lie.
Augmented reality – Can be used to create a 'digital twin' of a building that allows managers and owners to see how every aspect is running, how much it costs and how effective they are being.
Automation
We love automation at WLS. Our engineers work hard to ensure all security and mechanical features are integrated to run through a central control point. This allows for seamless monitoring and ease of control for whoever wants to. You can share data between systems and automate the ones that need it. Things like, but not limited to – security measures and heating. This means you can be as efficient as possible with how you use them and it can even help cut bills and related costs in the future.
Access Control Systems
With over 25 years of experience, we can provide high-tech, top-quality security services. Including new access control technology. From intercom and CCTV to biometric readers – we can link them all to the main system allowing them to be automated and monitored at all times. Certain access control can be monitored from smart devices or act without keys. This means you don't even need to be home to utilise the technology. Don't cut corners with safety or security – come to WLS to make your building smarter.
A smart building will learn the ins and outs of how things are usually run every day. Therefore, it will also realise when things are running out of the ordinary. For instance, sensors can give you a more realistic overview of how many people use your facility each day. Then you can pinpoint busier days and act on wear and tear or cleaning before it gets past its best. It makes the tedious jobs easier by helping you to prioritise when and where things should be getting done. Go paperless and rely on technology to maintain your property.
Make The Most
This new technology is allowing business owners and building managers to rethink how they approach the running of different properties. With all this new data on hand, the possibilities are endless. There are plenty of benefits to a smart building that we will outline below.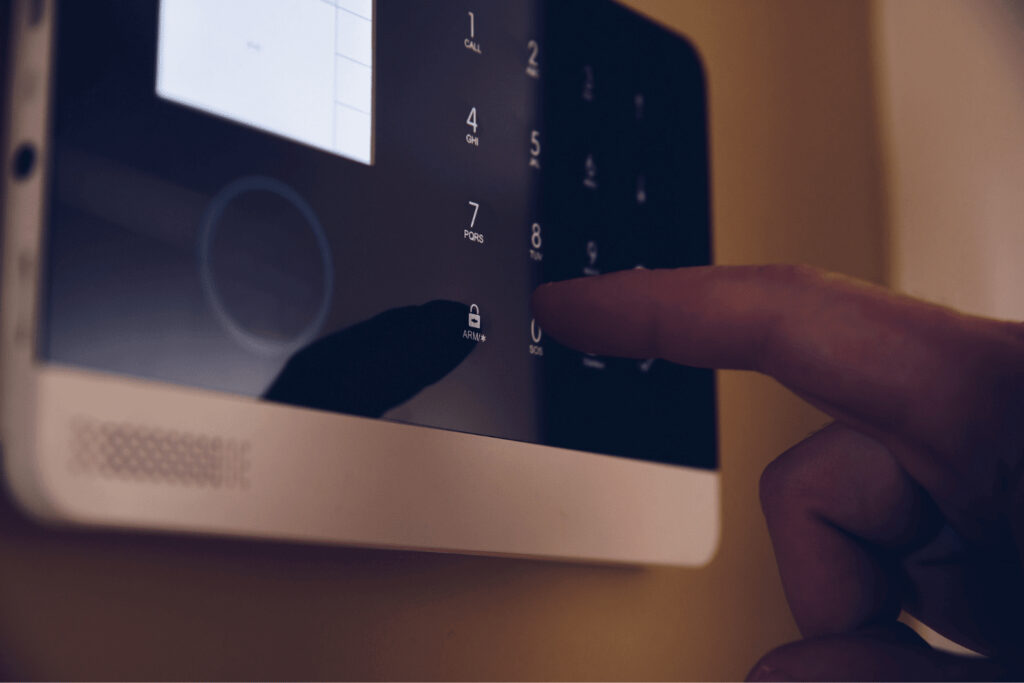 Talk To Us About Smart Buildings And Automation London
WLS is one of the leading security and access control suppliers in London and the South East. We are FAAC approved with a full range of security industry accreditations. We take a flexible, agile approach to understand your environment and your needs, regardless of the size or scope of the project.
We employ the very best engineers and technicians, all of whom bring their own unique skills and experience to the business. Whatever your security system requirements, you can expect expert advice and cutting-edge installations. For a free site survey and quotation, call us on 020 8676 4300 or fill out our contact form.
The WLS Guarantee – Creating Safe Spaces
* First Time Fix or Solution Provided Every Time *
We strive to be the World's Leading Security Company, with an uncompromising focus on customers and the solutions we deliver. Our WLS team knows how important it is to create safe spaces you can trust, whether for your family home or business. 
With over 30 years of experience in the industry, our expert team have closely followed the latest trends and developments in security technology. From our first installation to where we are now, our customers have always been our focus – providing an effective and high-quality result consistently. We're proud to offer our unrivalled WLS guarantee to each of our customers. 
Our Work
admin
2021-10-18T07:54:25+00:00
Fire alarm maintenance at New Covent Garden Market, Nine Elms, SW8
admin
2021-09-21T02:10:08+00:00
CCTV Security System Installation At Vauxhall City Farm
admin
2021-09-21T01:29:15+00:00
Electronic Security Systems With Access Control At The Hudson, London
admin
2021-10-18T07:54:25+00:00
Fire alarm maintenance at New Covent Garden Market, Nine Elms, SW8

Nothing but praise from my experience from WLS. Fast, Efficient, Professional & friendly staff. Helped me out with a few sites with CCTV & Door entry issues in the past and have always managed to get the issues sorted. Highly recommended!