Both the London Metropolitan Police and Which? have found in recent surveys of ex-burglars, that you are less likely to become a victim of theft if you have a well-fitted and well-maintained intruder alarm system. Certainly, it's clear to say it's a worthwhile investment! But how do you choose the right alarm for your property? As the London alarm specialist, we've got you covered. Taking into consideration personal preferences, budget, location, property-style and what level of security you're after, we've compiled this handy guide to help you make the right decision.
Here at WLS, we've been installing high-quality systems for over 25 years. We're invested in you as our customer and go above and beyond to provide you with peace of mind. So, without further ado let's delve into our ultimate guide of intruder alarms…
What are the different types of intruder alarms?
The first choice you need to make is, what do you want to happen when your alarm activates?
Bells-only: The most common you'll find around the UK, a noise will be made to alert those in the surrounding area and potentially deter the intruder. However, no one will be contacted and therefore, there is no guarantee of action to prevent a burglary.
Speech dialler: Automatically dials your phone number or that of another nominated individual when the alarm is triggered.
Smart home-security: Contacts you or another assigned individual when the alarm goes off through an app but also provides remote functionality. Typically considered the most sophisticated option and this is reflected in the price.
Monitoring alarm: Paying a monthly or annual fee, when an intruder triggers the system an action will be taken (i.e. contacting a dedicated Alarm Receiving Centre). The highest level of protection available but, this requires an on-going payment.
It all depends on the level of protection you are looking for – and your budget. The second decision you'll need to make is whether you opt for a wireless alarm system or go down the more traditional route with a wired one.
As the London alarm specialist, we can provide both wireless and wired intruder alarm systems. But, what are the differences between these? Wireless alarms rely on battery-powered sensors that communicate with a control panel via radio signals. These tend to be considered more visually appealing and require little aesthetic disruption. Yet, a wireless system is usually more expensive and will need to be proactively maintained to ensure all the batteries are in working order. On the other hand, wired systems require cabling to each of the sensors – whilst the parts are cheaper to buy, you'll need an experienced installer to run the cabling as discreetly as possible which is where the expense lies.
Why should you use an intruder alarm?
There are a variety of different benefits of an intruder alarm; as we've already touched upon, the likelihood of a theft actually occurring dramatically decreases with the installation of one of these systems due to the visual deterrent of a professionally fitted external bell box.
An intruder alarm offers you property peace of mind as you have proactively taken a step towards your premises' protection. Whilst a bell-only system does not contact anyone should the alarm be triggered, it can still be highly successful. Or, if you want the reassurance that an action will be taken, it's a good idea to opt for one of the slightly more sophisticated options available.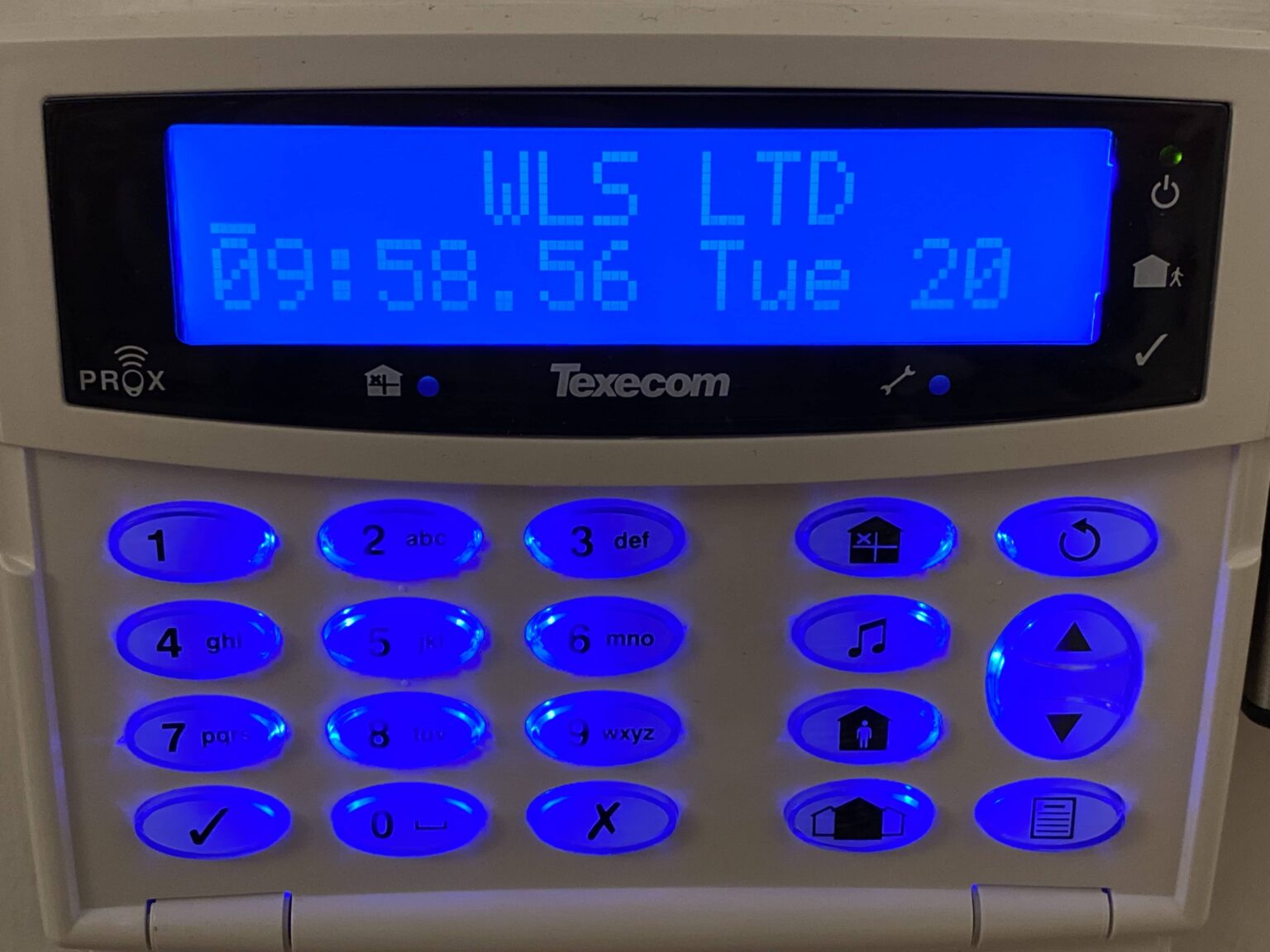 What is the installation process?
As the London alarm specialist, we've installed thousands of systems over our 25 years in the industry. Those considering these systems may not understand the full scope of this investment which is why the first – and most crucial step, is a site survey and risk assessment.
Your security expert will thoroughly examine all external entry points including doors, windows, balconies and gates. Are these secured with locks? Is there outdoor lighting positioned on each of these and does it work?
Burglars are often opportunistic and will only act if they discover a property to be easily accessible with weak security measures in place. Our team offers expert advice and a bespoke solution to best suit your premises.
Who should you choose to install your intruder alarm?
Always choose a quality supplier with a vast array of experience installing intruder alarms. We recommend you work with an installer that is NSI accredited to guarantee you your desired outcome.
When gathering quotes, look at the product your supplier recommends and how they interact with you – are they able to deliver on their promises? Read reviews and thoroughly research rather than opting for the cheapest solution. You may otherwise face costly replacements. Remember, you want your intruder alarm to be installed right the first time. As the London alarm specialist, we can offer you this security as our team are all experts and we are NSI gold accredited. Just read our reviews to find out more!
Do you need to maintain the system?
Many people think once an intruder alarm system has been installed, it can be forgotten about! If a fault is found, this may impact your insurance payout should a burglary occur.
You'll need to regularly schedule a maintenance call-out to ensure all is in working order; this should be at least once a year but if you notice a problem, make sure you don't delay in calling out professional assistance. Not only will this ensure you can continue to have peace of mind when it comes to your property, but it also means you'll eliminate the risk of multiple false alarms. This is particularly important if you opt for a monitored system, as a series of false call outs may prevent the police from actioning real burglars elsewhere.
To secure a police response, there are a few different British standards that your alarm must comply with, these are:
PD 6662 and BS 8243 – applies to the installed alarm system
BS 5979 or BS EN 50518 – applies to the alarm receiving centre (ARC)
Speak to our team and they'll be more than happy to explain how to assist further ensuring the design, installation and maintenance reach these standards.
How much does it cost?
It's difficult to place one price on an intruder alarm system. This depends on your property and the number of access points that are at risk of entry. A cheap alarm is typically not the best investment, as with alarms you get what you pay for. Think of this expense as an investment in the future protection of your property – it will certainly seem like a minor expense in the long term.
If you are thinking of installing CCTV alongside your intruder alarm, it can be wise to combine the process – a cost-effective solution if you are potentially considering both in the future.
Why choose WLS as your London alarm specialist?
An intruder alarm is a great investment, whether you are looking to protect your family home or professional premises. But it is essential you have a thorough understanding of the level of security you are looking for before working with an experienced alarm specialist to deliver this desired result.
A bespoke solution should be provided to you to ensure your requirements are met; every property is unique and therefore, will need a specific intruder alarm. Particularly in bustling London, a burglar alarm can make your property stand out as one to avoid from opportunistic intruders. So, why choose WLS as your installer? We work closely with you to ensure we meet your security needs time and again. Most importantly, we get it right the first time, every time.
CCTV can also be used hand-in-hand to produce a powerful security measure, combined these can act as a major deterrent to potential burglars. Plus, it may even reduce your insurance premiums as you highlight the additional extra layers of safety you've taken to protect your property. As you can clearly see, there are an array of benefits making this a worthwhile investment, serving you long into the future.
WLS has been designing, testing and maintaining intruder alarms for over 25 years in London and the surrounding area – we're the professionals you can trust and rely upon time and again. Do you need help choosing the best intruder alarm system for your property? Or more advice regarding additional security solutions such as CCTV? Speak to us today at 020 8676 4300 or fill out a contact form, and we'll get back to you with more information about how we can assist.
WLS, creating safe space.
Want to learn more – we recommend;
The WLS Guarantee – Creating Safe Spaces
* First Time Fix or Solution Provided Every Time *
We strive to be the World's Leading Security Company, with an uncompromising focus on customers and the solutions we deliver. Our WLS team knows how important it is to create safe spaces you can trust, whether for your family home or business. 
With over 30 years of experience in the industry, our expert team have closely followed the latest trends and developments in security technology. From our first installation to where we are now, our customers have always been our focus – providing an effective and high-quality result consistently. We're proud to offer our unrivalled WLS guarantee to each of our customers.