Professional Parking Bollard Installation & Maintenance
Keep the premises secure and control who comes and goes with our security and parking bollard installation
Popular Security Additions
If you're looking for an extremely strong, convenient addition to your security – WLS offer unrivalled parking bollard installation. This method of monitoring access has a brilliant combination of strength and space-saving capabilities. If you're short on space or want to improve your current measures, bollards are one of our most popular installations for that reason! For people who can't have or don't want to install gates, there is plenty of alternatives to enhance security wherever you are. Read on to find out more…
What Are Your Security Needs?
While parking barriers are a great deterrent for unauthorised entries and inconsiderate drivers, you must first understand where limitations lie in order to choose the right ones for you. You need to decide how the bollards will determine who comes and goes. There are a number of mechanisms to choose from that depend on your budget and the space you have available.
Contact Us To Discuss Your Options
We offer free quotes and expert advice so you can rest assured you're getting the most for your money. Don't hesitate to call and ask questions or find out more about our range of products. Our team are on hand to help and discuss your best solution at 020 8676 4300.
This style requires a more extensive parking bollard installation process. However, you'll be investing in some of the most advanced technology in the area. Operated with a key-fob, they work using advanced hydraulic pump systems and are perfect for people who are popping in and out regularly. They don't need manual control so are the most convenient and efficient for granting access.
Padlock parking bollards
As the name suggests, this type is one of the simplest technologies and is secured with a padlock. Cheaper and still easy to use, they are a common favourite for large parking areas like flats and business carparks. Although they require you to keep hold of the key at all times and aren't as efficient for getting in and out quickly. They still remain strong and fold away neatly when not in use so are still a great option.
A sturdy and convenient addition to any driveway, car park or public space. These are built into the ground, allowing them to fully retract when not in use – leaving a completely free area without obstruction. Made from the highest quality material, they're designed to withstand impact and be a suitable deterrent and blockade. Choose yours to suit any setting and complete your parking security.
Our WLS FAAC Rising Bollards
If you're unsure which direction to take in your first line of defence, gates can be the first place most people look. However, if you're looking for stronger alternatives, our FAAC security bollard installation could be right for you. Able to be linked to your full access control systems, you will get the full flexibility and ease that an electric gate offers.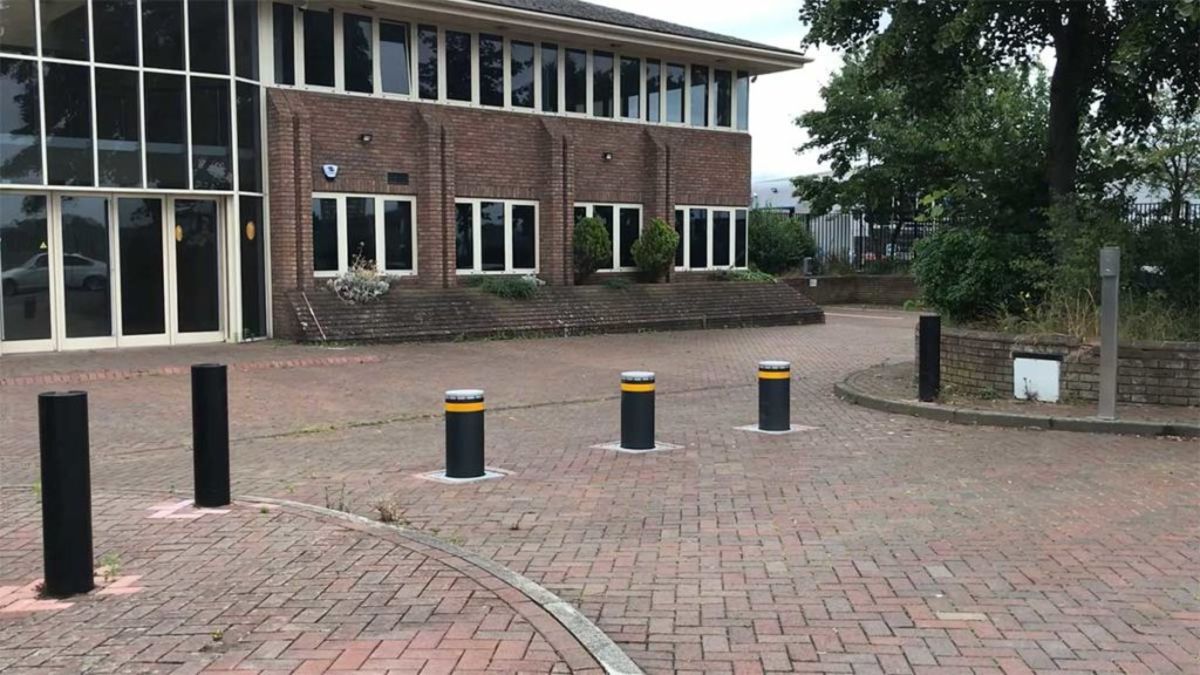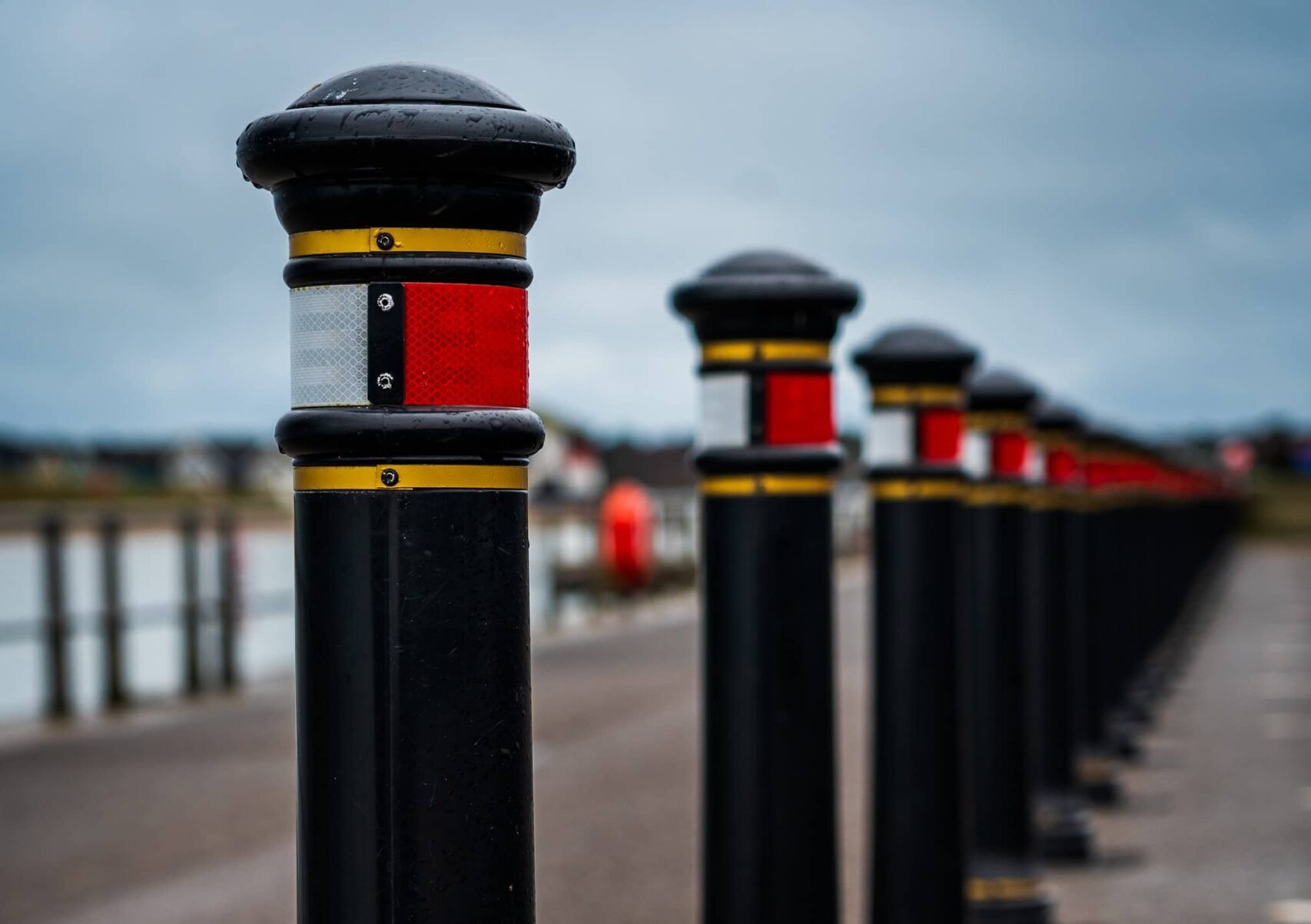 Talk To Us About A Security Gate Installation Or Automated Gate Repair
WLS is one of the leading security gate suppliers in London and the South East. We are FAAC approved with a full range of security industry accreditations. We take a flexible, agile approach to understand your environment and your needs, regardless of the size or scope of the project.
We employ the very best engineers and technicians, all of whom bring their own unique skills and experience to the business. Whatever your security system requirements, you can expect expert advice and cutting-edge installations. For a free site survey and quotation, call us on 020 8676 4300 or fill out our contact form.
The WLS Guarantee – Creating Safe Spaces
* First Time Fix or Solution Provided Every Time *
We strive to be the World's Leading Security Company, with an uncompromising focus on customers and the solutions we deliver. Our WLS team knows how important it is to create safe spaces you can trust, whether for your family home or business. 
With over 30 years of experience in the industry, our expert team have closely followed the latest trends and developments in security technology. From our first installation to where we are now, our customers have always been our focus – providing an effective and high-quality result consistently. We're proud to offer our unrivalled WLS guarantee to each of our customers. 
Our Work
admin
2021-10-18T07:54:25+00:00
Fire alarm maintenance at New Covent Garden Market, Nine Elms, SW8
admin
2021-09-21T02:10:08+00:00
CCTV Security System Installation At Vauxhall City Farm
admin
2021-09-21T01:29:15+00:00
Electronic Security Systems With Access Control At The Hudson, London
admin
2021-10-18T07:54:25+00:00
Fire alarm maintenance at New Covent Garden Market, Nine Elms, SW8

Nothing but praise from my experience from WLS. Fast, Efficient, Professional & friendly staff. Helped me out with a few sites with CCTV & Door entry issues in the past and have always managed to get the issues sorted. Highly recommended!