Stay In Charge And Control Access – Door Systems
Know exactly who is moving around your premises and control all access – door systems to CCTV.
Our expert engineers know full well how important it is to have full control over your and other people's access – door systems, gates or anything else. It doesn't matter what it is, you want to be sure you have the best security for every entry point. We work with leading industry experts – Honeywell Security UK to provide you with solutions for creating a safe space.
We're pleased to see some fantastic advancements in security systems for door entry.It means we can now offer reliable alternatives to traditional lock and key or intercom systems that are quickly becoming outdated. There are components that suit different security levels and building types, so you may have to have a think. We offer free quotes and expert advice so you can rest assured you're getting the most for your money.
What Are Biometrics?
Biometrics are body measurements and features that allow individuals to access door systems and other entry points. This type of authentication makes it very difficult for the wrong people to get into a building. It's not a number that can be shared or a key card that can be dropped on the pavement. It's specific to you and usually relies on things like facial recognition or finger prints.
Contact Our Team To Find Out More
We offer free quotes and expert advice so you can rest assured you're getting the most for your money. Don't hesitate to call and ask questions or find out more about our range of products. We will answer your questions and ensure you're completely satisfied and comfortable with what you are purchasing. There will not be any stone left unturned. Our team are on hand to help and discuss your best solution at 020 8676 4300.
Keyless? Much Simpler
You don't have to worry about losing keys or spending time getting them cut for each person. Just go keyless! Here are some options:
RFID (radio frequency identification) – operating proximity door locks, through the use of a proximity card reader with proximity key fobs and key cards
Biometric access control systems using fingerprint or retina readers
Access control card readers, using smart cards or swipe cards
Full Access – Door Systems All Over
Even with tonnes of doors and entry points, it's possible to have streamlined access control. Our professionals use technology to link cards or fobs with your staff database. This way they can be issued individual passes that carry all their credentials. They'll only need the one gadget to get into different areas and you can control their level of access.
Not only do we install access systems – we have dedicated service engineers to carry out repairs and maintenance. They can even draw out a maintenance plan for you to have a look at and take on board if you wish. (No pressure, just an optional extra) We offer this service because we create safe spaces, and we want to keep them safe.
It's Like You Never Left
We understand everyone's busy and can't be in the building at all times to monitor it. That's why IP integration is so useful. You don't even need to be in the country to access live video and playback. All you need is an internet connection and a smart device. View the high resolution footage from wherever you are and take action if you need to.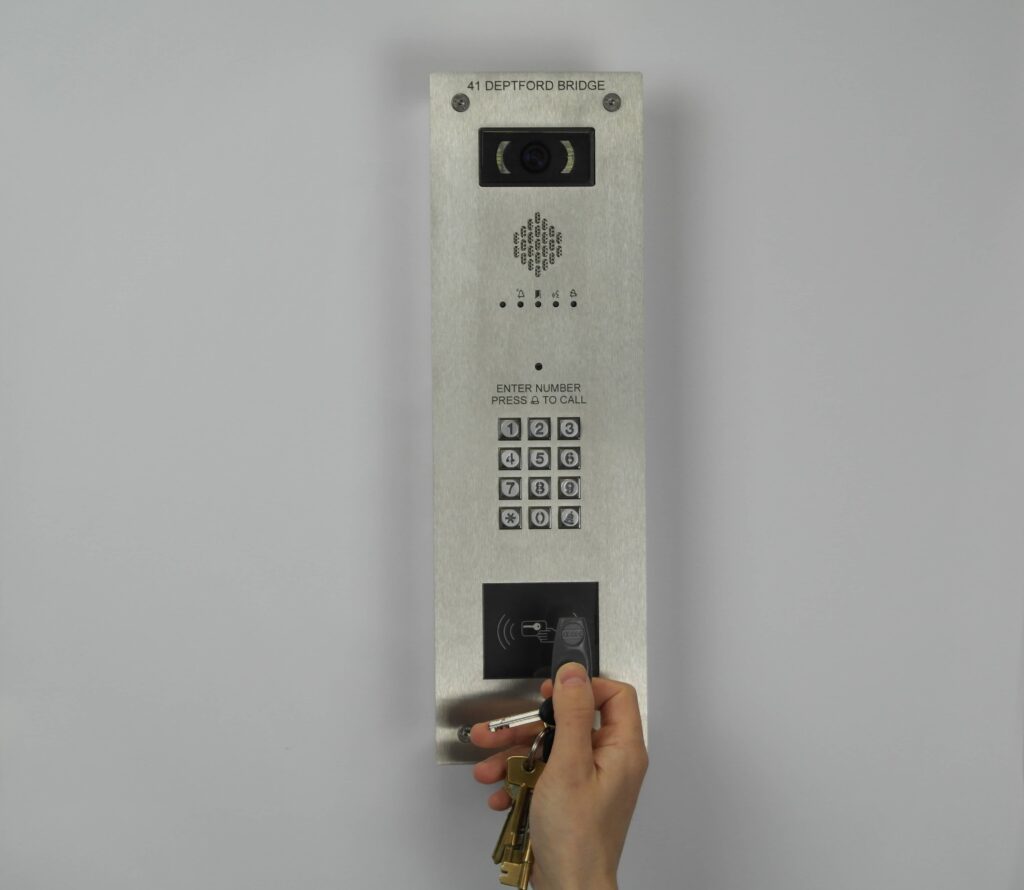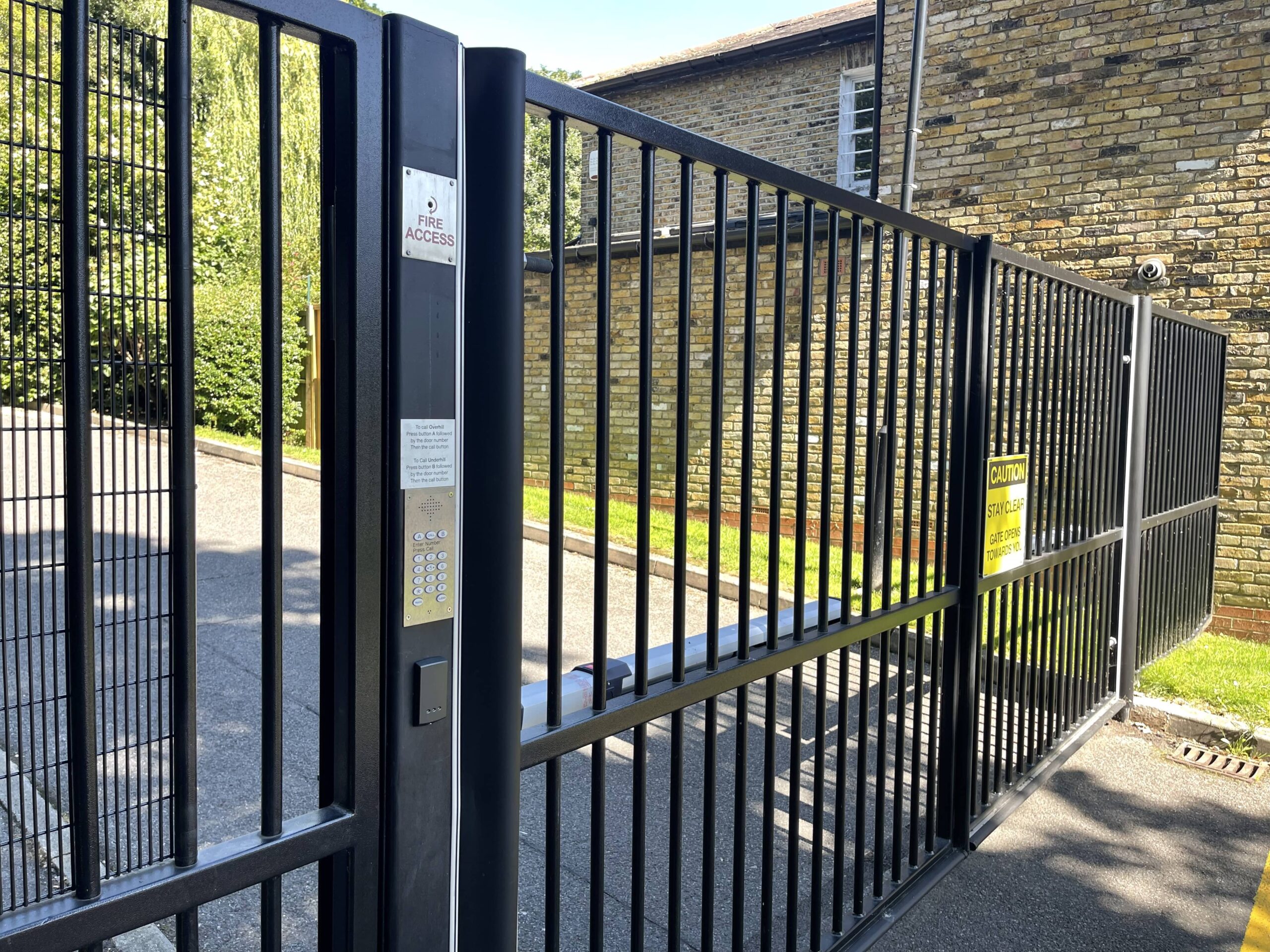 Talk To Us About Access Control Systems London
WLS is one of the leading security gate suppliers in London and the South East. We are FAAC approved with a full range of security industry accreditations. We take a flexible, agile approach to understand your environment and your needs, regardless of the size or scope of the project.
We employ the very best engineers and technicians, all of whom bring their own unique skills and experience to the business. Whatever your security system requirements, you can expect expert advice and cutting-edge installations. For a free site survey and quotation, call us on 020 8676 4300 or fill out our contact form.
The WLS Guarantee – Creating Safe Spaces
* First Time Fix or Solution Provided Every Time *
We strive to be the World's Leading Security Company, with an uncompromising focus on customers and the solutions we deliver. Our WLS team knows how important it is to create safe spaces you can trust, whether for your family home or business. 
With over 30 years of experience in the industry, our expert team have closely followed the latest trends and developments in security technology. From our first installation to where we are now, our customers have always been our focus – providing an effective and high-quality result consistently. We're proud to offer our unrivalled WLS guarantee to each of our customers. 
Our Work
admin
2021-10-18T07:54:25+00:00
Fire alarm maintenance at New Covent Garden Market, Nine Elms, SW8
admin
2021-09-21T02:10:08+00:00
CCTV Security System Installation At Vauxhall City Farm
admin
2021-09-21T01:29:15+00:00
Electronic Security Systems With Access Control At The Hudson, London
admin
2021-10-18T07:54:25+00:00
Fire alarm maintenance at New Covent Garden Market, Nine Elms, SW8

We are a Primary school in the Wembley area, we had new automated and pedestrian gates installed. I must say that I have been most impressed from start to finish, the whole process has been a positive experience. The professionalism, helpfulness and willingness to go above and beyond what was agreed to ensure everything went smoothly. I can't praise these guys enough they made the whole process seem really easy. I would without hesitation recommend these guys. You will be good hands without question. Keep up the good work, it doesn't go unnoticed.