Sometimes the unexpected happens. A problem arises and you need an immediate fix so, who do you turn to and what is the process?
Here at WLS, we offer emergency call-outs 365 days of the year, providing 24-hour assistance to ensure our clients receive a quick solution to their issues. Waiting around for a fix can be frustrating, particularly if the issue is causing a major security hazard – leaving your property vulnerable and open to threats.
Why would you need an emergency call-out?
Whilst our security systems are installed to the highest level of quality, there can on occasion be an issue. Particularly if your system hasn't been regularly maintained or has become faulty, you increase the chance that you'll need an urgent repair.
It can be a stressful experience as you frantically search online for a trusted call-out company that will be able to get to you sooner rather than later.
Whether it be for your electric gates, intercom system or fire alarm, whatever your problem, our WLS engineers are adept and ready to address any issue you may have. We pride ourselves on being able to provide a solution the first time. In fact, we're so confident in our ability to deliver, we'll refund the call-out rate if we aren't able to provide a solution on our first visit.
Discovering there's an issue
A large majority of security systems will now identify faults and notify you of them. Furthermore, if you have regular servicing, an engineer will likely be able to recognise any potential issues ahead of time. The need for emergency call-outs is then severely lessened and you can trust that your system will be performing optimally.
If an urgent issue arises and comes to your attention, then you'll need to call upon emergency security services. There may be times in which a situation causes the need for a last-minute call out. Perhaps a car crashes into your electric gate system, an alarm activates for no reason or a CCTV camera image fails – you need a quick reaction to fix the problem at hand.
Choosing the right specialist for the job
Emergency call-outs are exactly that, an emergency. If you don't have a security specialist you trust for the job, the problem can quickly escalate as you search for someone to help. At WLS, we can find a solution for 90% of all problems first-time. Our mission is to provide you with total peace of mind and protection for your business or home.
We install solutions to the very highest of standards and all our installations come with a 12-month part and labour guarantee. We even offer a free service 6 months after installation to ensure all is in working order.
There are hundreds of security companies out there, but finding the right one in your area can be difficult. Furthermore, some may not be able to respond quickly enough meaning your home or business is left in a vulnerable state.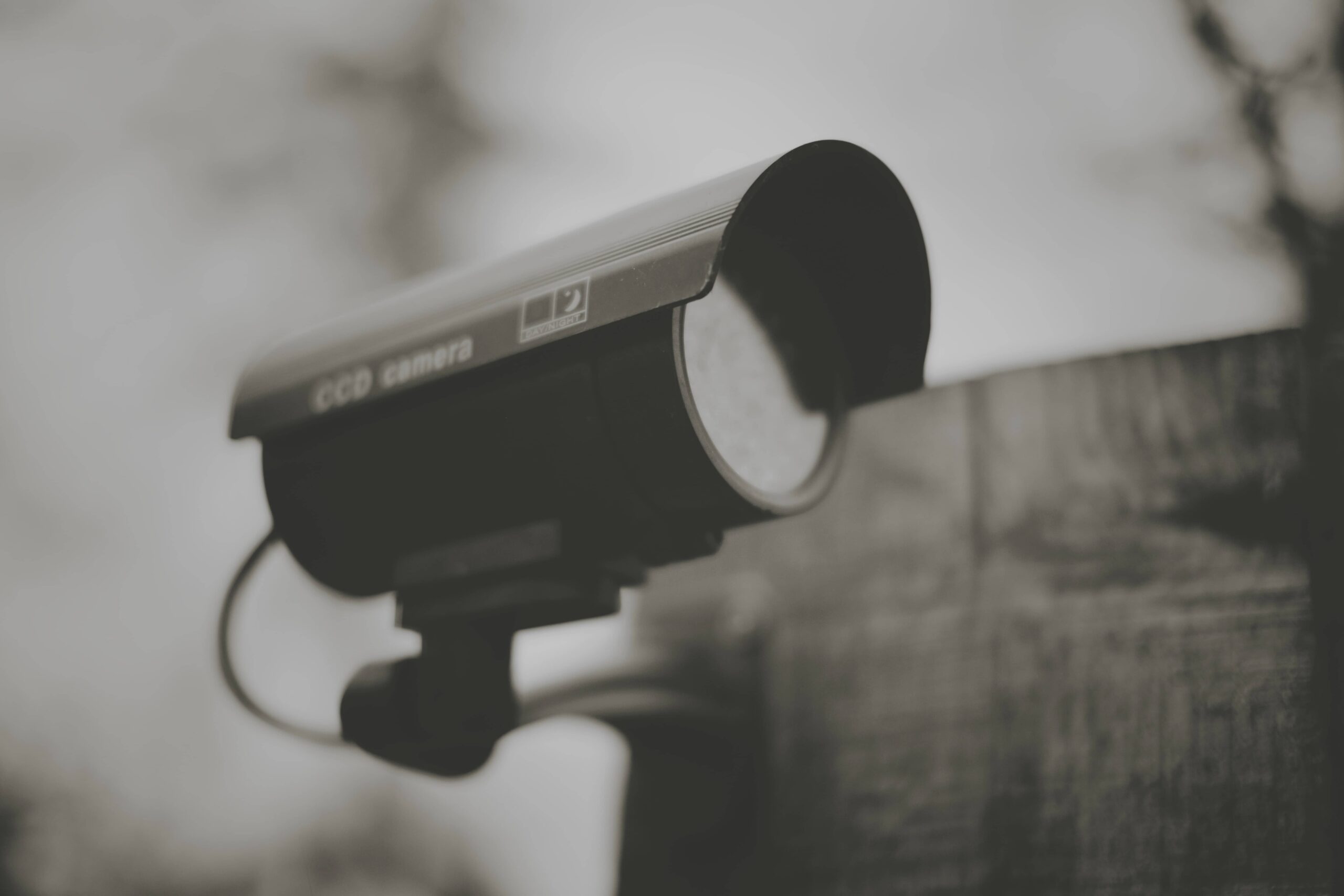 The on-site fix – what will our engineer do?
When your security expert arrives on-site for emergency call-outs, they'll first investigate the problem and then suggest the best solution. Once agreed with you, the engineer will carry out the required works on-site or liaise with the office to arrange a follow-up appointment as soon as possible.
Not only will they find the fault and fix the issue but, they'll also perform the necessary checks to ensure all is in working order. Get quick, efficient and cost-effective solutions when you need them with our emergency call-out services.
The engineer sent to your site will have the necessary qualifications and experience to complete the fix correctly – you certainly don't want the issue made worse! You can tell an experienced security company by how they arrive on-site. Do they have prior knowledge of the problem from your initial contact? Can they provide you with an estimation of costs? Are they presented professionally and do they arrive promptly?
At WLS, all our engineers are trained to the very highest standards to ensure the right solution is provided. Delivering 24-hour support, 365 days of the year, our team are able to solve 90% of problems immediately once they arrive on-site, leaving you to concentrate on your day-to-day life without the additional stress.
How can regular servicing minimise the risk of emergency call-outs?
When your business or home depends on the reliable function of your security systems, we can't stress how important it is you invest in comprehensive maintenance cover. Regular servicing can save you from implications later down the line that could be more significant and urgent should they be left unattended.
Opportunistic crime
The majority of crime is committed opportunistically, a criminal may detect an obvious fault in your security system and then, confidently enter as no alarm is raised. Without regular maintenance, you may not be aware of a major problem. Whilst emergency call-outs can ensure, once detected, the problem is quickly resolved, it could still be too late if gone unnoticed for an extended period of time.
Liability
If you aren't regularly booking a service for your security systems, you may be unknowingly breaking the terms of your insurance agreement. You could become liable and as a result, you may have to pay out large sums that would have usually been covered by your insurance company.
Don't leave the safety of your property to chance – if you notice something is wrong, contact our expert team to arrange an appointment for you.
Cost
Due to the urgency of emergency call-outs, they are more costly than a regular service. A definite, quick solution is required as it has already been noted something is wrong with the system. Regular maintenance call-outs, on the other hand, will ensure all is functioning correctly and small faults are discovered ahead of time.
Not only does this minimise the risk of needing a last-minute call-out, but it also increases the overall life span of your security system. Maintenance works will be completed on an as and when basis – your engineer will be able to advise you on how to optimise performance.
A regular service contract to suit your needs: WLS
With WLS, we can create a tailor-made service package to suit your premises. As London's top security company, we provide a high-quality service you can rely upon time and again, minimising the risk of major faults.
What do we include as part of our regular maintenance contracts?
You'll receive an automated notification, alerting you that a system service is soon to be due. This allows you to stay on top of your service call-outs, booking appointments to suit your schedule ahead of time.

Regular planned preventative maintenance visits to ensure your system is functioning correctly and you are getting the very most out of the installation.

Our WLS approach is proactive rather than reactive to reduce the potential downtime of a faulty system.

With our regular servicing, your system will operate with the very latest technology available, and should a suitable new option come to the forefront of the security industry, you'll be the first to know.

Avoid getting caught out as you comply with insurance and council requirements.

With our dedicated support contracts, you'll be given access to our out of hours support line. Get 24-hours assistance whenever you need it. You'll also have priority for our reactive service should an urgent issue arise.
Cost and time-efficient, a regular maintenance package will allow you to feel confident in the ability of your system. You don't want to leave things to chance; rest assured your security isn't compromised and opening you up to potential threats with WLS.
It can be easy to overlook the upkeep of your security systems, letting this fall to the bottom of your to-do pile. However, scheduling these regular appointments can ensure your property is not left vulnerable for what would be an otherwise avoidable situation. Whether it's a fire alarm, CCTV camera or electric gate, our team can help.
Experienced at handling both urgent situations and regular maintenance, whatever your requirement our team can deliver a first-class service. Our customers have always said it's our people that set us apart – we know how important it is you work with a company you can guarantee the right results from.
Contact our team for further details on how we can help you with remote monitoring services and first-class alarm systems on 0208 676 4300.
WLS, creating a safe space for you.
Want to find out more? Why not give these a read:
– Crime prevention tips for your home
– WLS: Leaders In The Industry
– Leading Fire And Security Provider Work To Up The Safety At Channel 4 HQ
–The Best Access Control and Door Entry Systems
–Top Tips for Keeping Your Home Safe Whilst on Staycation
– How effective is CCTV for crime prevention?
The WLS Guarantee – Creating Safe Spaces
* First Time Fix or Solution Provided Every Time *
We strive to be the World's Leading Security Company, with an uncompromising focus on customers and the solutions we deliver. Our WLS team knows how important it is to create safe spaces you can trust, whether for your family home or business. 
With over 30 years of experience in the industry, our expert team have closely followed the latest trends and developments in security technology. From our first installation to where we are now, our customers have always been our focus – providing an effective and high-quality result consistently. We're proud to offer our unrivalled WLS guarantee to each of our customers.